RCNZ contractor profile: Phillip Hopkins
---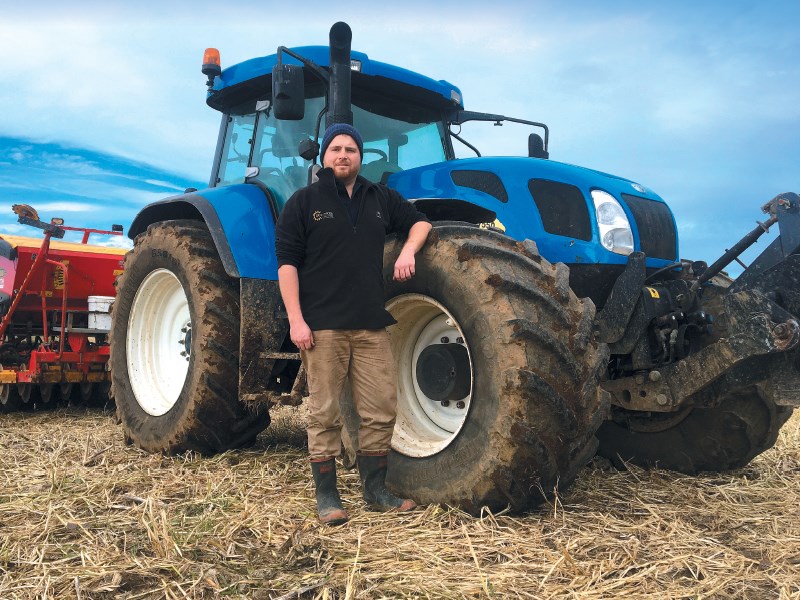 Philip Hopkins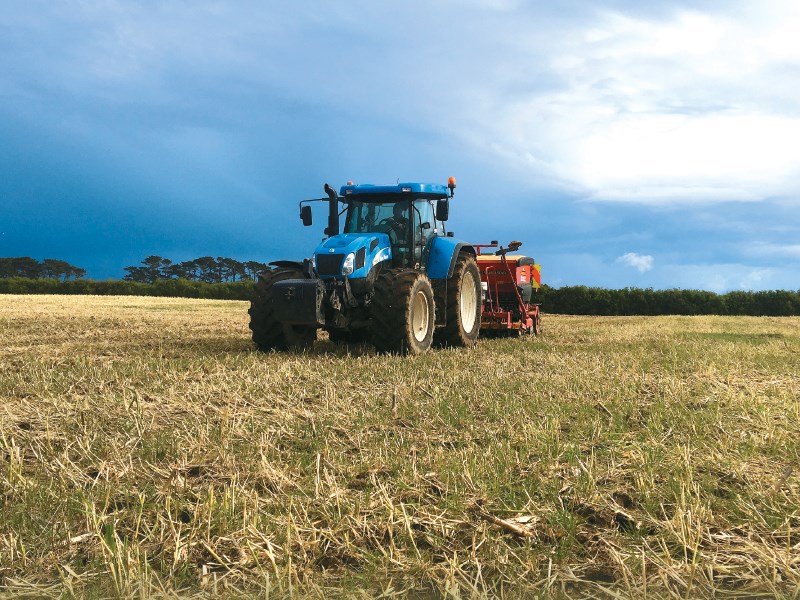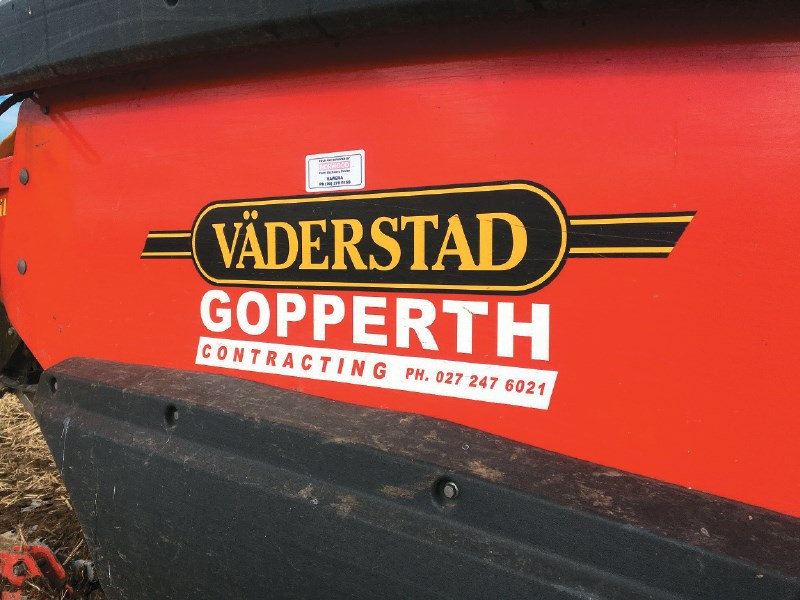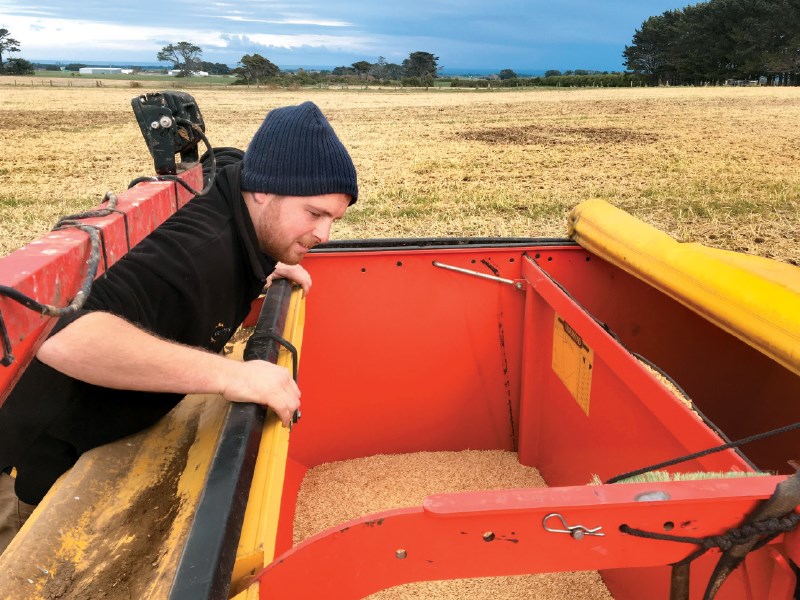 Inspecting the seed drill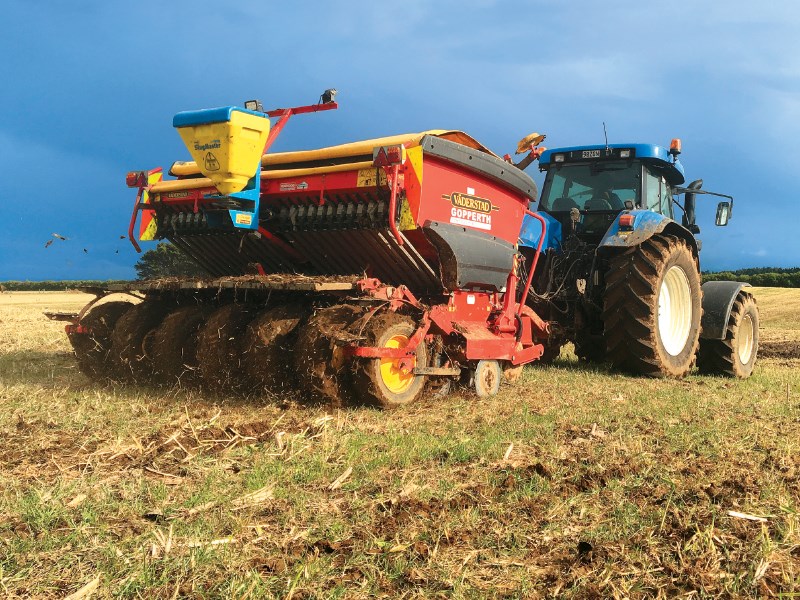 Using a Vaderstad seed drill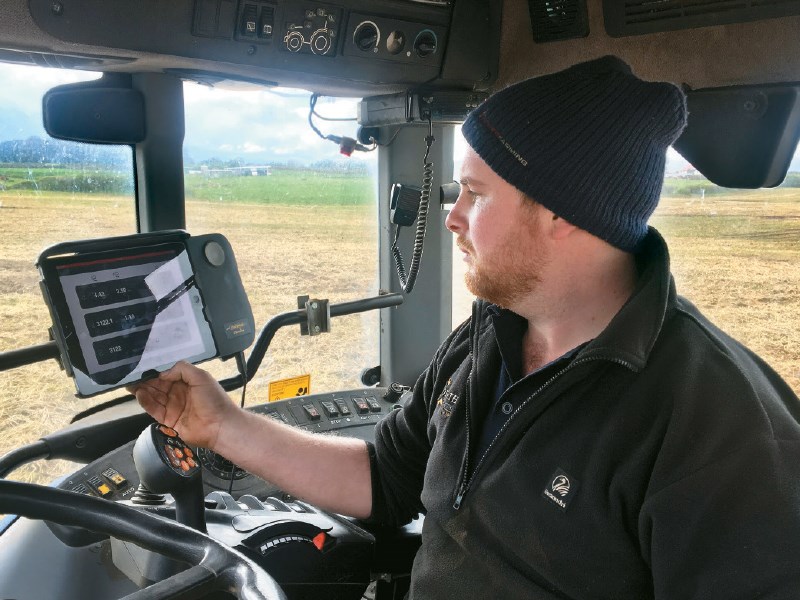 Phillip believes it's vital agricultural contractors keep up with technology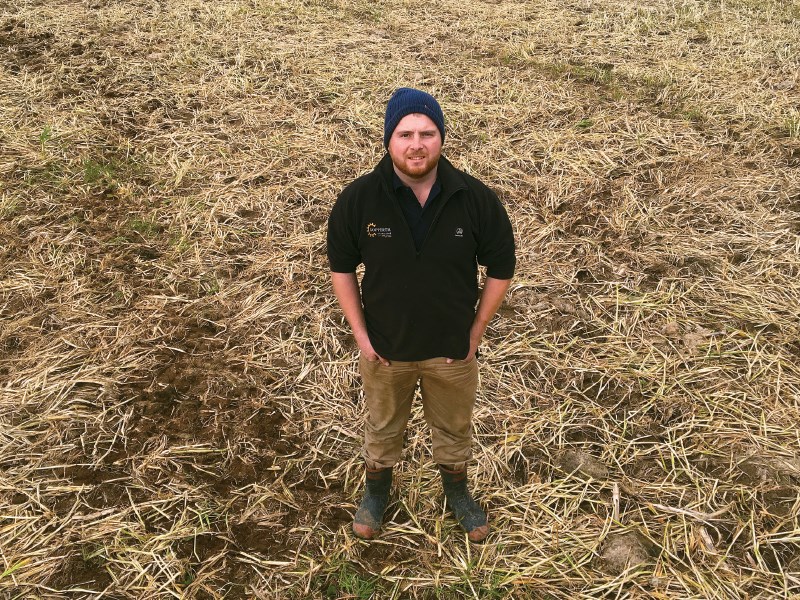 The 26-year-old has sown crops on the arid plains of Western Australia and harvested wheat in the US

A Central Taranaki Young Farmers member reveals the perks of being an agricultural contractor chasing summers around the globe
A passion for tractors, machinery, and technology has given Phillip Hopkins a passport to see the world. The Central Taranaki Young Farmers member reveals the perks of being an agricultural contractor chasing summers around the globe. 
The 26-year-old has sown crops on the arid plains of Western Australia and harvested wheat in the US.
"I've been chasing the sun," he laughs. "This is my first winter in New Zealand since 2015."
Phillip lives in Opunake, in coastal Taranaki, where he is an agricultural contractor for Gopperth Contracting. He's worked for the company, which is a member of Rural Contractors New Zealand, since October last year.
"No two days are the same. We do a lot of work that I never imagined a contractor would do. I enjoy the variety."
Gopperth Contracting runs a fleet of New Holland tractors ranging in size from 120 to 270hp. It also has loader wagons, balers, mowers, rakes, swathers, seed drills, ploughs, power harrows, sprayers, trailers, and a chopper.
"The business has two six-tonne Kobelco diggers, which means added variety in the jobs we take on," Phillip says. "Over winter, we've been doing plenty of race maintenance on dairy farms."
The smaller diggers are ideal for site preparation work in areas where a 12-tonne or 20-tonne digger would be too big.
"We've also helped build a couple of new herd homes on dairy farms in the Stratford and Eltham areas," Phillip says. "We worked closely with the builder to remove clay and the topsoil to prepare the site and cart in metal."
On wet winter days, Phillip can be found in the workshop cleaning, greasing, and servicing equipment.
"We spend a lot of time making sure the gear is ready for spring to minimise breakdownsduring the busy period," he says.
As the days get longer and the weather warms up, he will be spending more time in a tractor cab.
"I could start the day spraying or drilling, then by mid-morning be towing a loader wagon picking up grass silage," he says.
Last spring's record rainfall made conditions challenging for farmers and contractors.
"We tried to roll paddocks before they got too dry, but a lot of the ground was still pugged and bumpy," he says. "It was really rough on the gear and meant some jobs took a bit longer because we couldn't go as fast."
Phillip grew up on a dairy farm in Taranaki. He spent six seasons working in the dairy sector after leaving Stratford High School. It was a love of tractors that saw him transition into a role where he was harvesting food for cows instead of milking them. Having spent four years working for an agricultural contractor based in Stratford, during that time Phillip travelled overseas.
Between April and July last year, he worked on a 5500-hectare sheep and cropping farm near Esperance in Western Australia, planting wheat and canola.
"I loved it. I drove a massive 500hp John Deere with an 18-metre seed bar," he says. "To put it into perspective, the biggest drill I pull in Taranaki is 5.2 metres wide.
"It was all big machinery. The sprayer I used was self-propelled and it had a 36-metre wide boom," he recalls.
The machinery matched the scale of the landscape. In Western Australia, Phillip was working in 1000-hectare paddocks.
The biggest he's seen in Taranaki is 28 hectares, with the average size being three to eight hectares.
"It's vital you are hungry to learn, especially when it comes to technology," he says.
"Auto steering isn't widely used in Taranaki, but it is in Australia and the US. It's handy when a run can be half an hour long."
Agricultural contracting is a career that has enabled Phillip to explore his own backyard and see parts of the world, which were not the usual tourist spots. In 2016, Phillip spent eight months in the US.
"I didn't want to stay in New Zealand for the winter so I googled 'harvesting jobs in America'. It's unreal how easy it is. They help you get a visa and you jump on a plane and head over there."
Based in Kansas, he helped harvest wheat and corn, travelling down to Texas and then back up to North Dakota.
"It was amazing; one of the best experiences of my life," he says. "My boss who was in his early 60s, often said
I'd seen more of his country in six months than he had in his entire life. I got to drive some of the latest machinery and made some life-long friends."
Keep up to date in the industry by signing up to Farm Trader's free newsletter or liking us on Facebook