Understanding good irrigation management practice
---
Steps irrigators need to take to meet good farming practice requirements for irrigation
In June, Primary Sector organisations, including IrrigationNZ, signed up to a Good Farming Practice Action Plan for Water Quality. The plan aims to have all farmers and growers develop a Farm Environment Plan over the next few years.
Farm Environment plans cover the management of issues such as nutrients, erosion, fencing off waterways, riparian planting, and effluent and irrigation management. Farms need to identify the environmental risks on their properties and take action to manage and reduce these in their plan.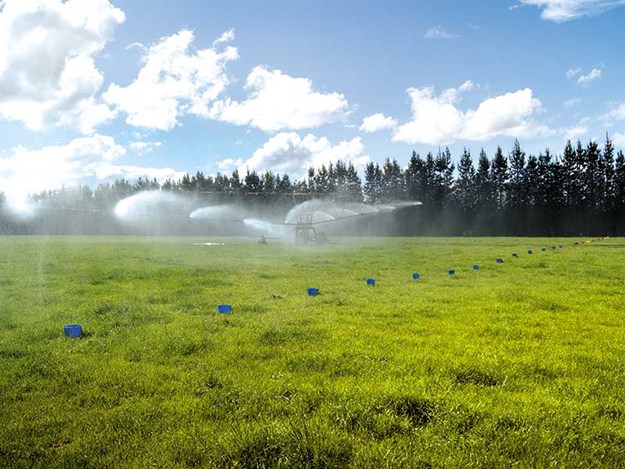 Whether you're an irrigator or deliver services to farmers or growers, it's important to understand the requirements in Farm Environment Plans around irrigation. I've summarised the four steps irrigators need to take to meet good farming practice requirements for irrigation and include these in their Farm Environment Plans.
Step one: Efficiency
Any new system development, upgrade, or redevelopment needs to meet Irrigation Design and Installation Codes of Practice and Standards. Using an Accredited Irrigation Design company is the best way to achieve this. A list of accredited companies can be found online at irrigationaccreditation.co.nz.
New systems or system upgrades need to be commissioned to demonstrate they are performing correctly. A guide to commissioning is available to IrrigationNZ members online at irrigation.co.nz. All irrigation systems should also have an annual Bucket Test to demonstrate they are working efficiently. Our free 'Check-It Bucket Test App' can be downloaded from Google Play or the App Store.
Regular maintenance is also needed to keep your system operating efficiently, particularly for older systems.
Step two: Scheduling
Irrigation use must be compliant with consent conditions, and the amount of water applied should not exceed the soil's ability to store water. Either soil moisture monitoring or soil-water budgets can be used to scheduling irrigation. IrrigationNZ has resources available on this topic.
Step three: Training
Staff operating irrigation systems must be adequately trained to do so. This is important to meet health and safety requirements and to make sure you are making the best use of water and minimising nutrient losses.
IrrigationNZ runs irrigation operator and manager training days to explain good irrigation practices and how to meet your Farm Environment Plan irrigation requirements. Our next events are scheduled for September. For more information on it, visit irrigationnz.co.nz/ events. We will also launch a new online training system this spring to make training more accessible.
Step four: Recording
Irrigators need to keep records showing where and when irrigation was used and how much water was applied.
This will be part of your Farm Environment Plan requirements and can also help you recognise if your system is not performing well or your staff are not operating it correctly.
Currently, Farm Environment Plans are required in Canterbury and Horizons and on some farms in Otago, Hawke's Bay, and Waikato. With the plans to be developed nationwide in future, farmers and those working with them will need to get a better understanding of the plans and what kind of changes need to be made on the ground.
IrrigationNZ also offers training days for organisations who work with farmers who explain how irrigation is used in New Zealand, irrigation systems, Farm Environment Plan requirements, and issues facing irrigators. These sessions are happening on 29 and 30 August 2018. See irrigation.nz.co.nz/ event for details.
Keep up to date in the industry by signing up to Farm Trader's free newsletter or liking us on Facebook