Contractor profile: J W Carston Contractors
---
J W Carston Contractors boast an impressive fleet of tractors and machinery
Josh Carston is grateful for the friendships he made at high school in Reporoa; one in particular. It was time spent at a mate's place that introduced him to farming life and his future career of agricultural contracting.
These days, Josh boasts an impressive fleet of tractors and machinery as part of the company he co-owns, J W Carston Contractors.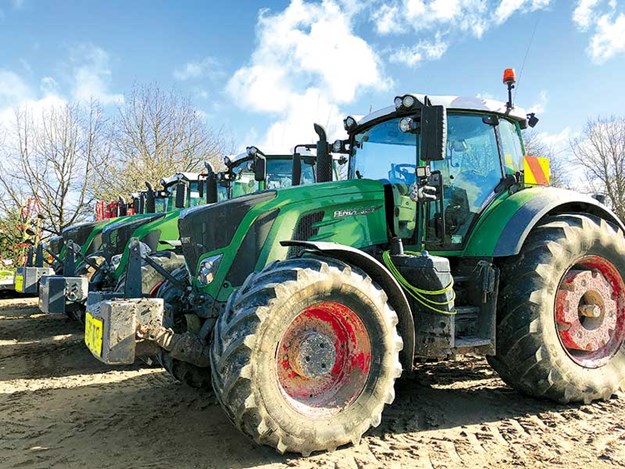 Based in Broadlands, halfway between Rotorua and Taupo, Josh is most often found behind the wheel of one of his eight Fendt tractors, while partner Amanda takes care of the invoice side of things (along with their three young children), and business partner Dion Richards focuses on driving the harvesting machinery and running the yard.
The success behind the business stems back to those school days: spending weekends and holidays helping his friend's dad on his farm, learning to drive tractors, and discovering his passion for that lifestyle.
"I left home when I was 16 and lived and worked on the farm until heading overseas to do some contract driving," Josh says.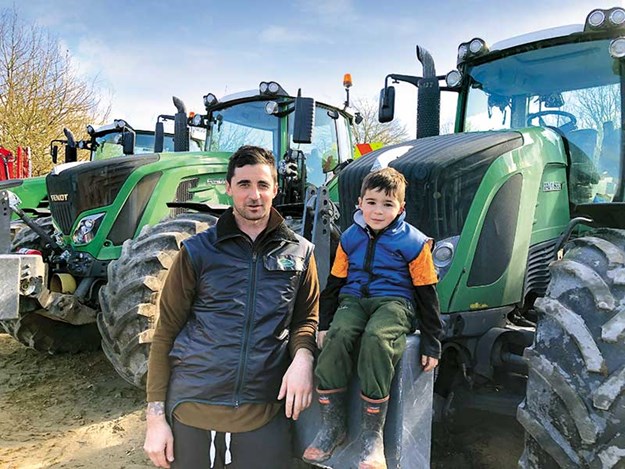 Although he started out stacking silage in his early years, it didn't take long for him to realise he was happy doing any work that involved driving a tractor. Josh bought a tractor off local contactor, Peter Molloy when he was 24 and owner drove for him to get started.
"I'm very thankful of the opportunity and can't really imagine doing anything else," he says. "We've got a great team established now, which allows me to spend some time with Amanda and our young family."
Having started out with a John Deere 7920 and a Gaspardo direct drill, Josh gradually expanded his services and the range of machinery.
Since buying his first Fendt (a 936) in 2012, which is still going strong with 11,000 hours on the clock, he has built up a fleet of eight Fendt 900 tractors from local dealer Piako Tractors.
"They're just so versatile. We can chuck anything on behind them and they're good at doing what they do. Plus, I really like driving them," he says.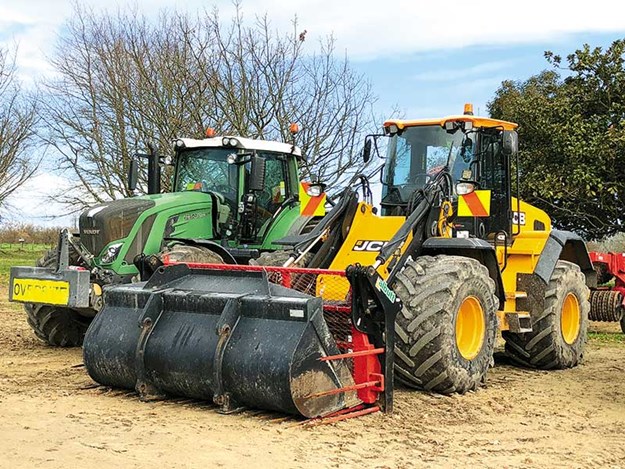 Joining forces with another good friend Dion Richards in 2013 saw the rapid expansion of Carston Contracting. With Dion's experience and expertise and a much expanded collection of machinery, the business is equipped to cater for everything from forage harvesting to baling, cultivation, and direct drilling.
"When Dion and I joined together, things really took off. We became members of Rural Contractors NZ so we have that organisation to go to for advice or input, and now we have three full-time stuff and go up to about 12 staff in peak season."
With a decade of contracting under their belt, Josh and Dion are aware of how intense the work can be and make an effort to look out for their team.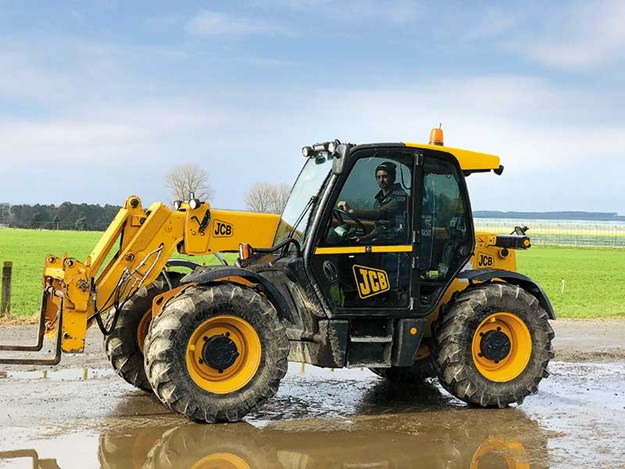 "We really try and take care of them, treat them as we would like to be treated and give them the ocassional perk to create a good work environment."
The business covers a wide geographical area, spanning from Taupo and Rotorua to McLaren Falls, Whakatane, and Kawerau. Josh and his family live minutes down the road from the yard on 10 acres where they grow grass.
The fleet now includes a forage harvester, a McHale round baler, Krone square baler, Case IH baler, various harvesting implements, tip trailers, a HW scraper, JCB wheel loader, JCB telehandler, and a yard full of other assorted gear.
A new forage harvester will be the next addition, and in the busy season, Josh and Dion also add leased tractors, including a couple of John Deere tractors.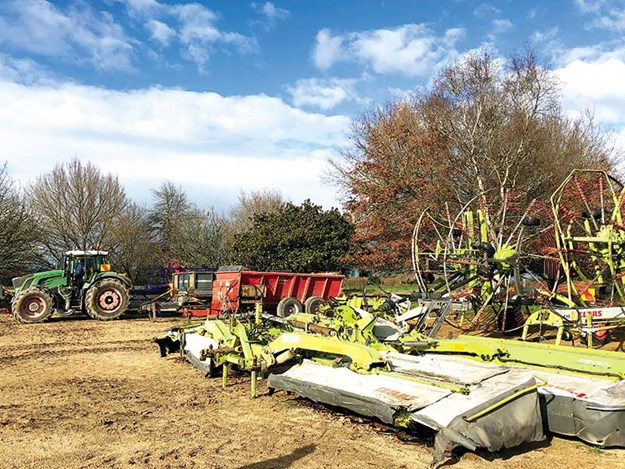 Maintenance and upkeep is ongoing, with the local Claas Harvest Centre involved in keeping all the big gear on the road.
"The country we're working in can be tough on gear and tyres in particular because we do a lot of forestry conversion work, so regular checks and maintenance are important,"Josh says.
He reckons the current size of the business is manageable and workable with its current team and the next progression is to start a replacement regime of machinery.
"It's been pretty challenging having gone from one tractor to eight in about four years and all of the other machinery, too.
"We've got a great system though where Dion pretty much takes care of all the incoming calls and organising the guys and gear on a daily basis, and Amanda and I take care of the admin.
"Right from the get-go, we've been lucky in that we had plenty of winter work which has enabled us to have such steady growth and appreciate all the support from our client base."
And with three boys at home – William (4), Harrison (1.5), and Benjamin (14 weeks) – there's no shortage of keen drivers for the next generation. Already, their favourite toys are toy tractors and implements, and William loves helping out down at the yard.
"When you've got the right people around you, it's a fantastic industry to be part of," Josh says.
"It's hard work but so is any aspect of farming. You get to work in and see some really beautiful spots of the country."
Keep up to date in the industry by signing up to Farm Trader's free newsletter or liking us on Facebook