Farm advice: Rushed NAIT laws raise farmers' hackles
---
Few farmers will take issue with the drive to make the national animal identification and tracing (NAIT) scheme more efficient
In fact, given that recommendations from a review of NAIT that started in 2016 are only now starting to be implemented, plenty will say the necessary improvements have moved at a snail's pace.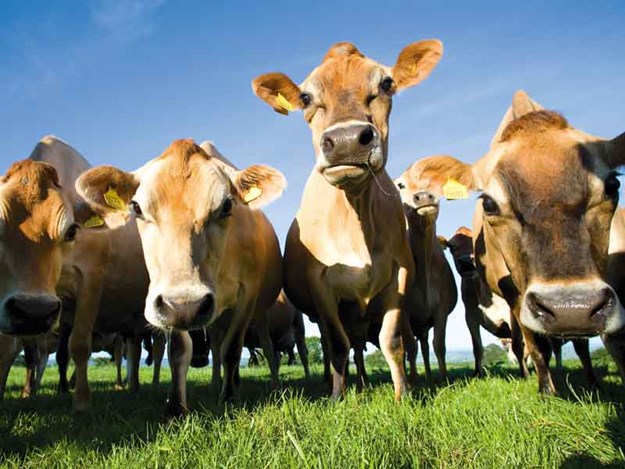 What has got farmers' backs up is the surprise amending legislation being pushed through Parliament under urgency last month with limited explanation and in a separate process to the one implementing the 38 recommendations out of the NAIT review.
Agriculture minister Damien O'Connor has bristled at the opposition's objections and a degree of sector backlash, but some of the concerns – and misinformation – would likely have been lessened if time had been allowed to give these so-called 'technical amendments' proper scrutiny and consultation.
At a time when farmers and their sector groups are working with MPI as a genuine Team Ag to try to rid our shores of Mycoplasma bovis, the sparring over the rushed changes to NAIT are a distraction.
The focus has been on warrantless inspections and searches. Federated Farmers also has concerns about the other leg of the amendments – the requirement to declare an animal movement between locations whether they are NAIT locations or not.
The rumour mill went into overdrive, with talk that farmers would be subject to greater powers of search than can be exercised on suspected drug dealers.
However, the Minister insists the NAIT Amendment Bill merely aligns the powers under the NAIT Act with those in the Search and Surveillance Act 2012.
Even under the old laws, MPI officers could enter a farm unannounced to inspect for NAIT compliance. They are still not allowed to enter a house or living quarters (even if the house contains the farm's office) without permission or a court-ordered search warrant.
MPI officers already had search and surveillance powers under the Animal Welfare Act, Biosecurity Act, and other pieces of legislation but the old NAIT laws only allowed them to enter a property and have a look around without a warrant. It did not allow them to collect evidence that might be central to enforcement or prosecution.
As for animal movements, there is a question mark over how the changes will work in practice and if it will create more problems than it solves.
Simply enforcing the existing obligation that all places where NAIT animals are kept or held must be registered as a NAIT location would have addressed the issue MPI wanted to deal with – that some lifestyle blocks are not registered NAIT locations.
Instead, including 'other locations' (defined as a place, other than a NAIT location, where one or more NAIT animals are kept or held) potentially creates problems and risks undermining two foundational pillars of the system: that people in day-to-day charge of NAIT animals must be registered with NAIT as a PICA (person in charge of an animal); and all places where NAIT animals are kept or held must be registered as a NAIT location.
NAIT currently does not let you move animals to a location without a NAIT number. Prior to the changes, if you wanted to send animals to an unregistered location, you needed to get the receiver to register with NAIT – an important step to ensure everyone is using the system.
There is talk of adding an additional field to enable moving animals to an address if the location isn't a registered NAIT location or doesn't have a NAIT number.
The problem is if they are not registered, they won't have a PICA to complete the receiving movement (another part of the obligations). This would then result in a lot of broken chains and incomplete movements in the system, undermining its integrity.
The broad definition of 'other location' also means instead of just recording the movement to the person you are sending your animals to, if it is a long journey requiring the truck to stop and unload along the way, you now also have an obligation to register to NAIT the stop location, even though you have no way of knowing where the truck is going to stop in order to do that.
That's the problem with rushing law changes. You can end up with glitches and unintended consequences. Federated Farmers will work with MPI and OSPRI to try and avoid these inconsistencies impacting farmers in day-to-day practice. 
We'll also look to have them addressed in the further amendment Bill that is expected later in the year to progress the legislative changes that arose from the NAIT review. 
Keep up to date in the industry by signing up to Farm Trader's free newsletter or liking us on Facebook