Healthy Hoof app to combat herd lameness
---
The Healthy Hoof helps to easily record lameness incidents and collects data to get to the root of the problem and switch from treatment to prevention
There's a saying in the horse community, 'no hoof, no horse' and I believe the same applies for cows as I'm sure many of you agree.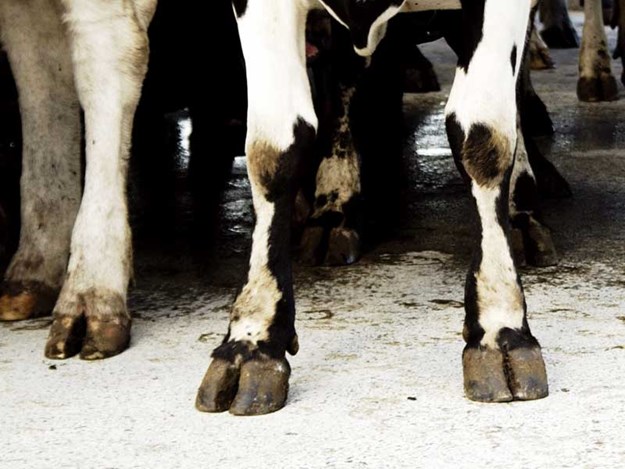 I know lameness is something that most of you regularly monitor to ensure your cows' hooves stay in tip-top condition.
However, this time of year lameness can be more challenging to prevent. This is because cows' hooves tend to be softer from wet weather, more vulnerable after calving, and later in the season can become thinner through making the regular commute to the milking shed.
We appreciate how tricky it can be to manage, so to help make it easier, we teamed up with the Lameness Technical Advisory Group, made up of vets, including world-renowned lameness expert Neil Chesterton, to develop the Healthy Hoof app.
The app helps you easily record lameness incidents and collects data so you can get to the root of the problem and switch from treatment to prevention, making not only your cows happier but also saving you time and money.
And the best thing is, you don't need to be a lameness expert to use it. The app steps you through how to score your herd and allows you to select the point of discomfort when treating a hoof. The app is also great to use alongside a lameness field guide booklet when choosing the right treatment for the lameness type selected.
You can download the app from the App Store or Google Play. I highly recommend giving it a go. The app builds on our Healthy Hoof programme, which has helped numerous farmers, including award-winning North Canterbury farmer Sameer Nimbalkar.
Earlier this year, he won the New Zealand Dairy Industry Awards (NZDIA) DeLaval Livestock Management Award for his outstanding animal care. He significantly increased the health of his cow's hooves on the previous farm he was managing in Mid-Canterbury by using the Healthy Hoof programme principles.
He took a simple approach, keeping up-to-date records to identify trends and track progress, followed by training his staff to identify any issues in the hoof.
"During quieter times of the year, we'd pull out five or six cows during the morning milking every day to check their hooves. Staff would trim them if required, treat them, or simply send them back on their way," Sameer says.
He adds that he also regularly reminds his team not to push cows when they're walking on the race or push the backing gate to rush cows into the milking shed. It just goes to show it's often the little things that can make all the difference.
For more information on the Healthy Hoof App, visit dairynz.co.nz/healthyhoofapp. For more on how to prevent lameness on your farm, visit dairynz.co.nz/lameness.
Keep up to date in the industry by signing up to Farm Trader's free newsletter or liking us on Facebook