Farm profile: Te Kainga
---
Farm Trader visits Jamie Lyons—a farmer with adventurous streak in life as well as in business—on his farm Te Kainga, just outside Auckland
The fourth generation of Lyons to farm Te Kainga – a 700-acre property on the outskirts of Auckland – Jamie has proved himself a worthy successor.
Sustainability and thoughtful animal management have always been a key focus, right back to his late teens when he started studying at Lincoln University for his B Com Ag degree.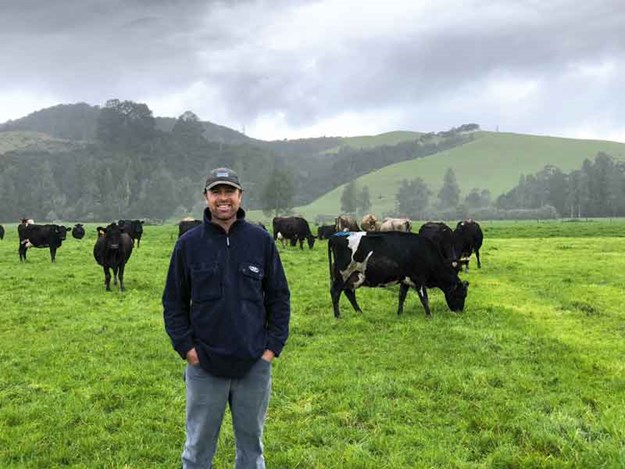 After finishing university and spending some time overseas, Jamie took over the family farm when he was 27. With more than a decade now spent transforming and expanding the property, he has continually thought outside the box to nurture both the land and his stock.
These days, Te Kainga operates as a dairy farm (with a herd of 240 jersey cross cows) and is also a thriving sheep and beef farm.
Comprising 350 acres of easy to medium hill country (where sheep and beef graze) and 350 acres flat (with the dairy herd on 240 hectares), Te Kainga's diversity suits a mixed range of farming operations, which Jamie embraces.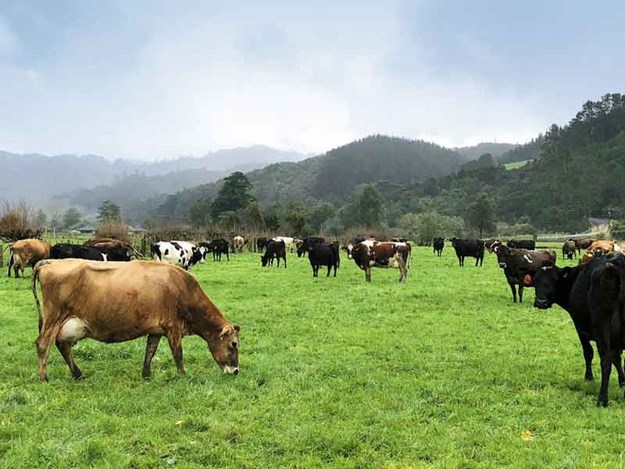 His passion for sustainability means the wetland gullies are well planted and fenced, as are pockets of native bush, with 22 acres set aside for QE II National Trust. The hills are peppered with plantings of manuka and once swampy flats have been drained and cleared to leave fertile paddocks. The Mangatawhiri stream flows from the Hunua ranges through the farm, providing stock water and family swimming holes.
Steeped in history, the original 200-acre block is barely recognisable from when Jamie's great-grandfather Robert Lyons became the first settler in the local area back in 1867. As such, the local road was named Lyons Rd and is still called so today.
Te Kainga organic meat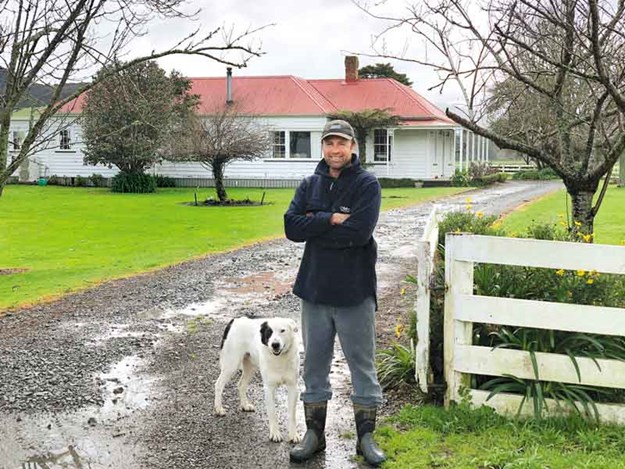 One of the most intense undertakings Jamie took on was spending three years achieving organic certification for the entire property and stock. Passionate even back then (2007) about the farm-to-plate ethos, he launched Te Kainga Meat Company with the goal of providing certified organic meat with a clear path to its origins.
The decision involved some serious labour and monitoring but proved successful with Te Kainga organic meat popular at local farmers markets and with online customers.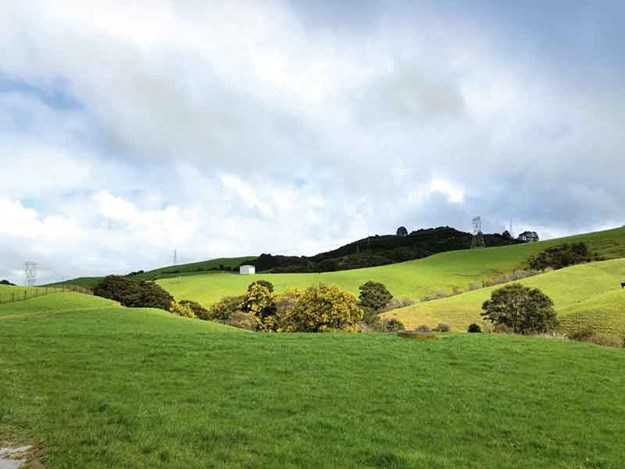 As part of the organic journey, Jamie used herbal and homoeopathic remedies for his stock while the land was treated with natural fertilisers such as reactive rock, worm castings, and seaweed-based mixes to create a balanced organic system for both grass and animals to grow. All weeds were controlled naturally, as they are today.
While Jamie admits the learning curve involved was challenging, sustainability and organics have always been important to him and still are today. With three young children and his wife Lu, a doctor, healthy eating and a healthy lifestyle are important.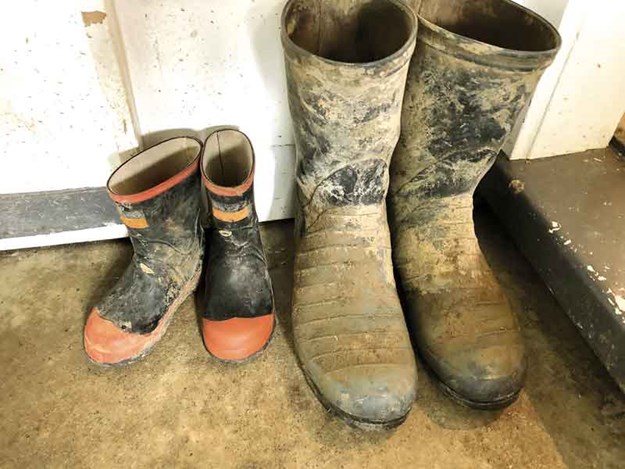 The organic venture grew to the point of Te Kainga organic meat being stocked in some Auckland supermarkets. Alongside the beef and lamb cuts, Jamie launched 'Jimmy's Sausages' – organic beef sausages. Jamie raised Jersey X Angus calves for their gentle nature, marbled cuts, and lean carcass composition, resulting in what he reckons was tender meat of the highest standard.
"It was a really enjoyable process, although, as it grew, running that business as well as the farm grew fairly challenging," he says. With a family of young children, he decided to step away from Te Kainga Meat Co and focus on the business of farming and free up some more time to spend at home. The timing didn't go in Jamie's favour. 
The year he decided to go back to traditional farming was the year the milk price dropped substantially and the price of organics rocketed.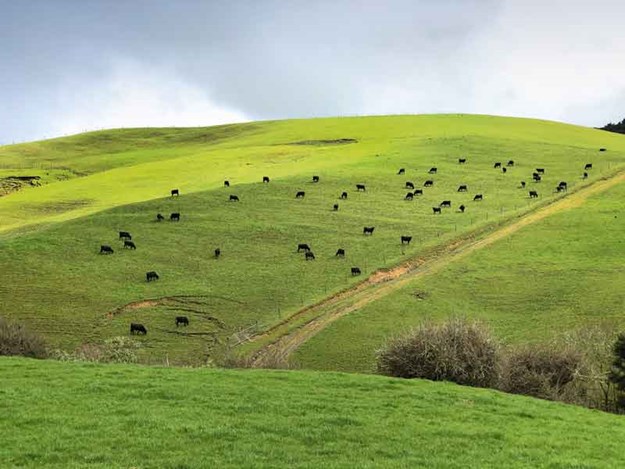 "That's farming for you," he says. "Organics was quite hard though. After six years, I made the decision to let the organic certification go largely because of the area we're in with such severe summer dry.
"We were running out of feed options for feeding the dairy herd and fattening lambs. Now, we run a cropping system through summer where we put in fattening crops for the lambs such as chicory, and we add turnips and maize for the cows, just to get through the summer dry."
Since making the change away from organics, Jamie has almost doubled his milk production.
"When we were organic, obviously, we made all our feed in-house, producing a lot of hay and silage also, but when we went out of organics, we put a meal feeding system in the dairy shed just to give us a buffer for the leaner times."
Environmental focus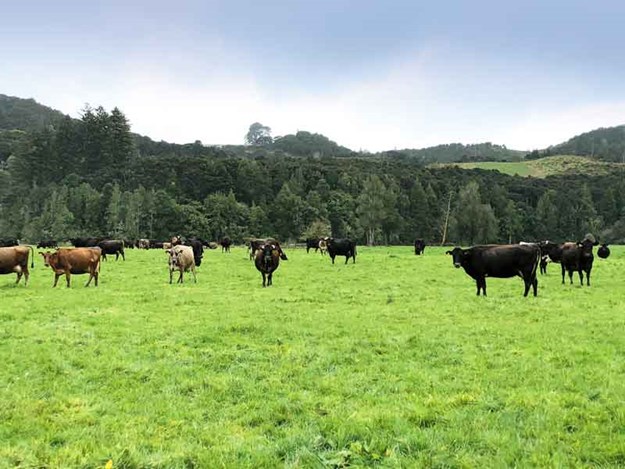 With the dairy herd of 220 cows peacefully grazing on flat lush pasture, beef calves (Angus cross) are reared and finished along with about 1000 lambs up on the plateau areas.
The most recent project has been part of the continual drive to keep waterways pristine and involved a massive investment to install a 28-metre bridge across the Mangatawhiri stream, which cows once walked through on the way to the milking shed – a 20-aside herringbone.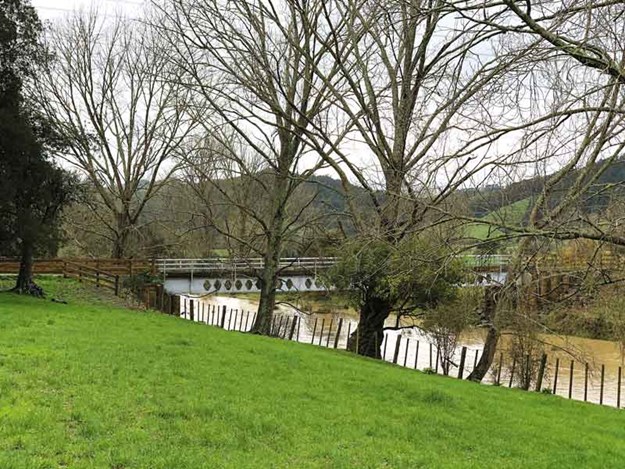 The bridge was the last piece in the puzzle of an extensive planting and fencing programme. "We've definitely got a more controlled environmental footprint than ever before and are part of a catchment group for the Mangatawhiri River," he says.
The commitment to environmental awareness has been handed down through the generations. Jamie's father carried out extensive planting for bank protection around the waterways.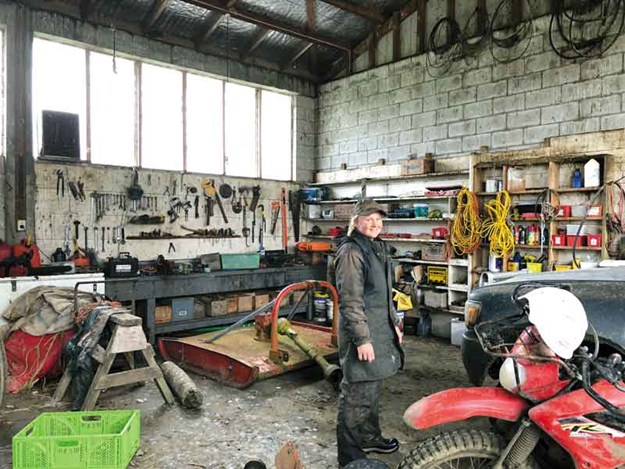 Te Kainga was part of last year's Fonterra Open Gate environmental tour, giving New Zealanders the opportunity to learn about how Fonterra farmers care for waterways. Jamie has also worked in with the nearby Dilworth College, running some planting programmes with students growing seedlings and later planting on the property.
Jamie runs the farm with the help of a sole worker, Casey Meiklejohn. A recent addition, Casey allows Jamie to have afternoon milkings off and spend more time involved with his children's sports and activities.
Farm management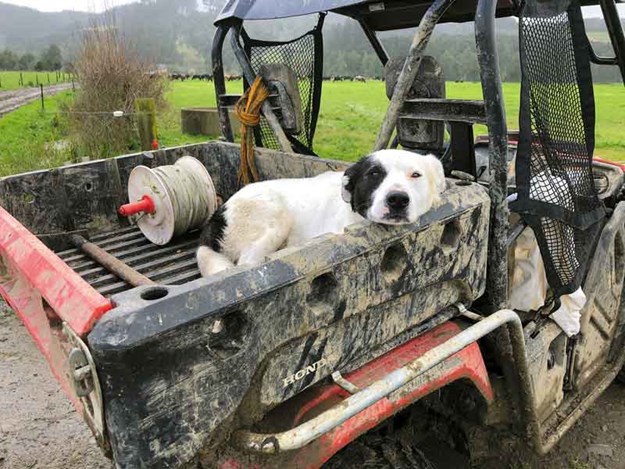 Jamie has always been careful to keep stock numbers low to reduce the environmental footprint. "We keep heavy stock off the hills and match the land to the type of animal," he says.
While he has pretty much run the farm single-handedly since taking over, an influx of Woofers have helped with various projects while providing the travellers with a stunning experience of rural New Zealand.
Jamie's childhood friend Scott Martin was a key part of the farm and meat business for many years and recently left to pursue his own projects. 
With Casey now on board, Jamie is enjoying the opportunity to be more involved in family activities and passing on his love of mountain biking and his wife's love of swimming to their children.
Since ticking off everything on his list of original goals (go organic, set up a beef company, increase productivity), the next decade is likely to see Te Kainga evolve further as Jamie's mind continues ticking over fresh ideas for handing on a viable business to the next generation of Lyons.
Keep up to date in the industry by signing up to Farm Trader's free newsletter or liking us on Facebook