The impact of hot weather on livestock, farmers and food
---
With new forecasts predicting higher global temperatures from 2018 to 2022, Steve Breneger, an irrigation specialist, shares how hot weather could impact Kiwi farmers and food production
European scientists are forecasting that the next four years could be an unusually warm period for the world.
In New Zealand, NIWA scientists say the odds of hot conditions increase when global mean temperatures are higher, however, New Zealand's climate is also influenced by prevailing wind patterns.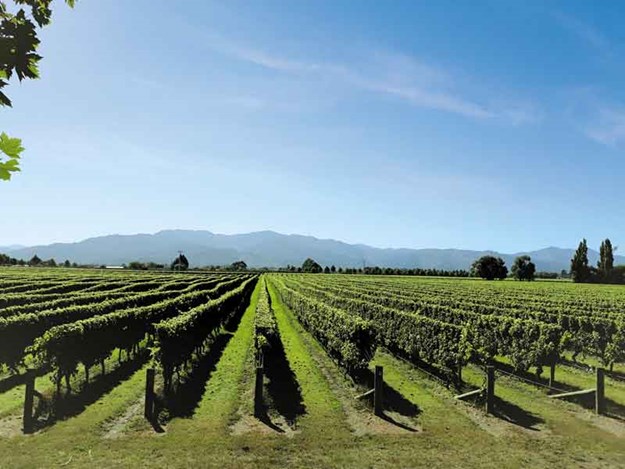 Growing conditions on farms are different depending on whether we have a La Niña or El Niño weather pattern. La Niña brings wet weather conditions with more storms to eastern New Zealand, while El Niño brings hot dry weather, which particularly affects our east coast regions and often brings droughts.
If higher global temperatures also impact New Zealand, we could be looking at hotter El Niño conditions than normal, which will affect our farmers and food production. If you're a home gardener, the changes will affect you, too.
Warmer weather can mean a longer growing season, so it can be good for growing fruit and vegetables if they get enough water at the right time. When temperatures are warmer, the rate of evapotranspiration is higher, so water demands increase. If there is less rain than usual, that also creates the need for water.
Too much heat is harmful to crops, which stop growing at around 32 degrees, but they can recover with water or cooler temperatures.
During hot weather, irrigation systems can struggle to keep up with watering requirements. If they know a hot season is ahead, farmers need to budget out their future water use.
Vegetables, fruit, and grains require regular watering as part of their growth cycle while grass is more drought-resistant and can cope with longer gaps between watering.
While most of New Zealand's vegetables, fruit, grapes, and cereal crops are grown with irrigation, most sheep and beef farms don't have irrigation installed and around three-quarters of dairy farms are not irrigated.
My family farmed through many years of drought in Australia, with much of our farm not having access to irrigation. During the heat of summer, temperatures were often in the 40s.
When the temperature soars, water becomes the most critical issue on the farm. That includes keeping stock supplied with drinking water; they can survive for quite a while on minimal feed but can't go without water.
When dry conditions are on the horizon, you have to think ahead. We looked at how we could plan to have enough supplementary feed as well as whether we could we reduce stock before the peak drought period when we had the least amount of feed on hand.
We were lucky to have part of the farm irrigated, and we had to be careful with how we used our limited water allocation. The drought in Australia continues to impact farmers severely. Warmer weather will throw up challenges for our farmers, however, New Zealand has the benefit of being relatively water-rich compared to Australia.
In our east coast regions, irrigation is widely used and plays an important role in helping us weather through hot spells.
Large-scale water storage, such as the Waimea Dam and the Hurunui Water project, not only benefit farmers but also urban communities. A look at Australia shows that a lack of water has wider impacts on the overall economy. We need to maintain New Zealand's competitive advantage as an agricultural economy and ensure we can continue to produce food through all types of weather.
About Steve Breneger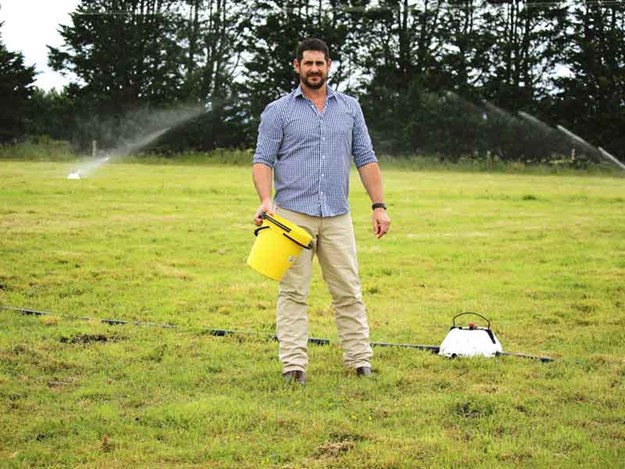 Steve grew up on a Northwest New South Wales cropping, sheep and beef farm. He worked on the farm until 2005. He has an Advanced Diploma in Agriculture and Agricultural Economics. Steve previously worked as a lead electrical irrigation technician and a variable rate irrigation specialist.
Since 2015, he has worked for IrrigationNZ (the national membership organisation for irrigators) as technical manager. Steve is the organisation's lead trainer and educates farmers and growers on how to use irrigation systems efficiently.
IrrigationNZ believes that as the climate continues to vary, many areas of New Zealand will be at increasing at risk of drought, and to mitigate this risk, the country must invest in well-designed water storage.
"In hotter conditions, crops need more water. Water makes a huge difference to plant growth. For example, a wheat field which is not irrigated will only produce half the amount of wheat as a field which is irrigated," Andrew Curtis, chief executive of IrrigationNZ, says.
He says projects such as the Waimea Dam and Hurunui Water Project are critical to ensure we can continue to grow produce and future-proof local communities against the effects of a changing climate.
Keep up to date in the industry by signing up to Farm Trader's free newsletter or liking us on Facebook