Young farmer profile: Sarah Stark
---
Sarah Stark travelled from New Zealand to Ireland in January as part of a working exchange organised by NZ Dairy Careers
A sought-after dairying exchange to picturesque Ireland has taught Temuka teacher Sarah Stark another use for her hair dryer.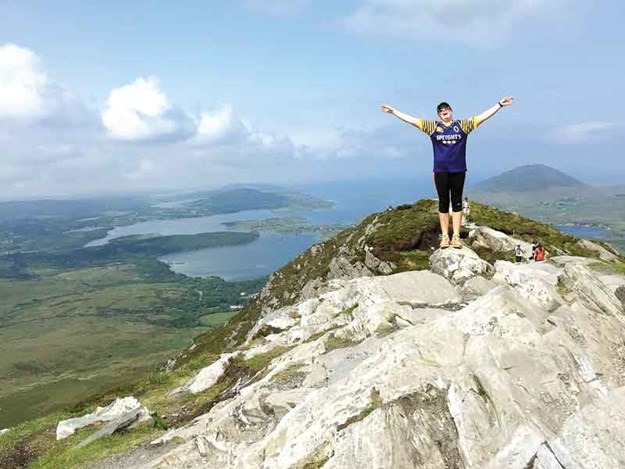 The heat-generating appliance became invaluable when an icy storm crippled vital equipment on the farm she was helping run near Cork. "I had never seen so much snow in my life," recalls Sarah, who's a member of Timaru Young Farmers.
"Everything on the farm was frozen. We were using hair dryers to defrost frozen pipes in the 20-aside milking shed."
The polar blast hit during calving in March. It took Sarah and the farm's owner Kieran McCabe "all day" to get the plant working.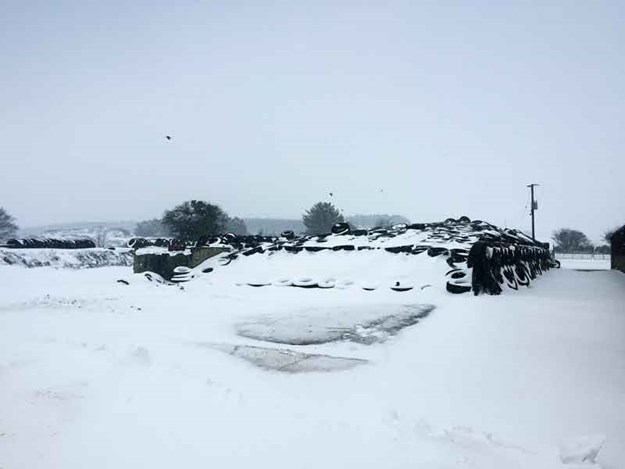 The pair also encountered problems in the calf shed. Pipes carrying milk between new state-of-the-art robotic feeders had frozen. The sound of hair dryers and bellows of hungry calves echoed through the pens as Sarah and Kieran raced to restore the equipment.
"We insulated the pipes to stop it happening again, but the next day, the underground milk pipe into the shed had frozen.
"I think we had hot whisky for breakfast for three days in a row just to make the mornings a bit easier in true Irish style," she laughs.
A new experience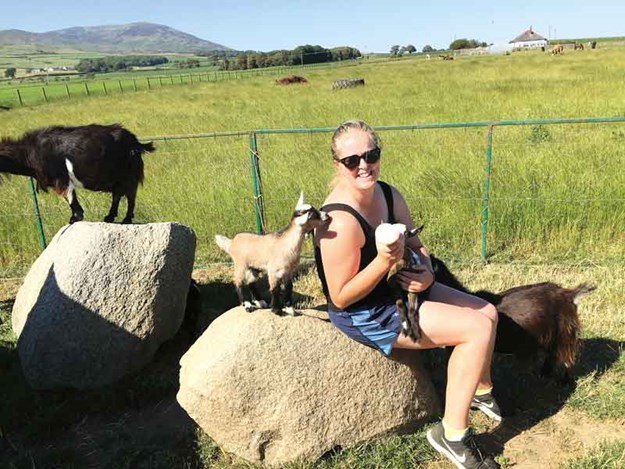 Sarah travelled from New Zealand to Ireland in January as part of a working exchange organised by NZ Dairy Careers.
The 27-year-old signed up for the life-changing experience after hearing a representative of the company speak at one of her monthly NZ Young Farmers meetings.
"I wanted to go and live overseas for a year ever since I left school," Sarah says."I thought 'this will get me over there, give me a job, and give me somewhere to stay', so I pretty much signed up on the night."
Sarah took a year's leave from her teaching position at Opihi College in Temuka, packed her suitcase, and headed for the Emerald Isle.
The exchanges are designed to plug labour gaps in the dairy sectors of both countries. "The idea is that Kiwis head over to Ireland during their quiet months and help out during an Irish calving and vice versa," she says.
From Dunedin to Dublin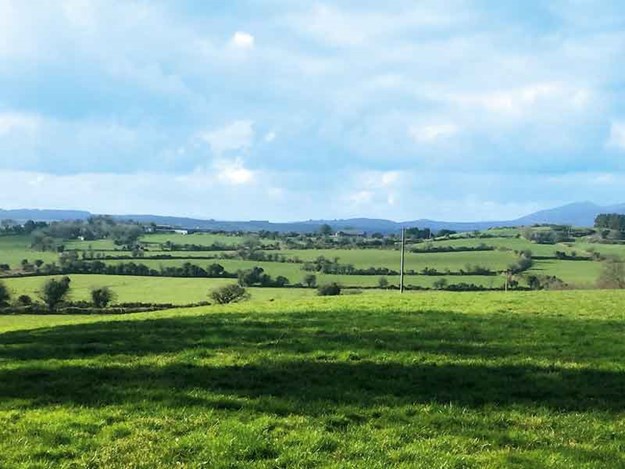 It took Sarah a gruelling 32 hours to get from Dunedin to Dublin. She recounted her experience in a blog post shortly after touching down in January. "Knowing nothing about where I was going made the trip both exciting and slightly nerve-wracking," she wrote.
Sarah's home until the end of May was a 34-hectare farm in Waterford County on Ireland's rugged southeast coast. It milks 200 dairy cows and also has between 100 and 150 beef cattle.
Lush rolling hills are divided into paddocks by decades-old stonewall fences. The dairy platform is supplemented by small parcels of leased land nearby.
All the animals are kept inside during the cold, wet winter months. "I'd been in Ireland two months before I set foot in a paddock," Sarah says. Irish dairy farmers, much like their Kiwi counterparts, were battling through their wettest spring in decades.
Soggy, waterlogged paddocks and a lack of grass were the main topics of discussion at a local dairy discussion group Sarah attended with Kieran.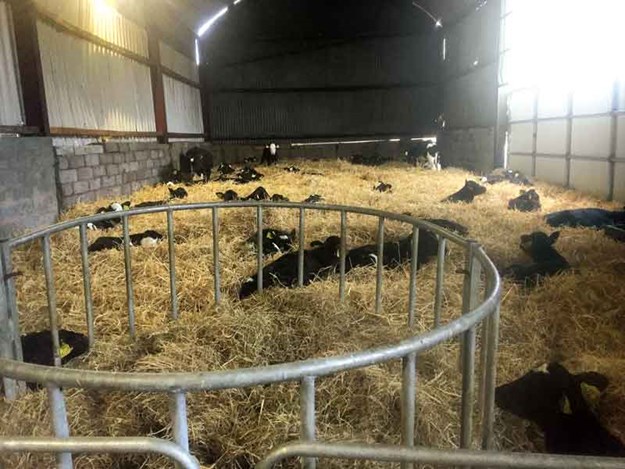 "That was at the start of April and cows were still inside. The weather was miserable. It was the longest winter I have ever experienced," she says.
"I don't think our farm got our cows out onto pasture until 20 April, which was really late." There was a bit of a fodder crisis in the region. A number of farms ran out of silage.
"The farmers who put their cows outside early ran into trouble in their second round of grazing because the grass hadn't grown."
Despite the wet weather, Sarah thoroughly recommends the international working exchange programme.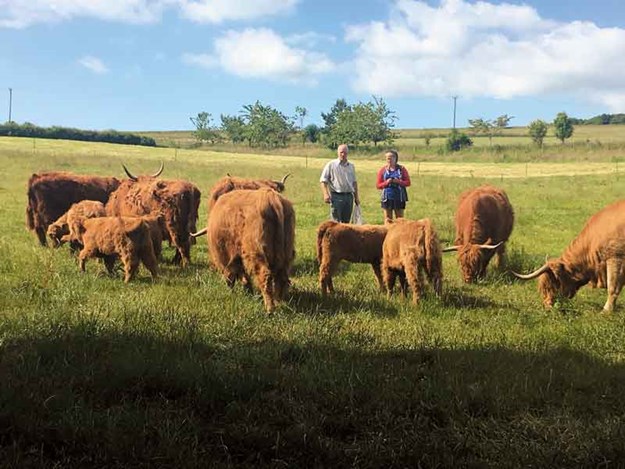 "I had never done calf rearing before, so I really enjoyed that aspect of the exchange," she says. "I had my favourite calves. Apparently, since I left they have been driving Kieran mad because they have no respect for fences and always want cuddles."
Exchange participants get paid and to keep things simple, accommodation, food, and power are deducted from their wages.
"I was so well looked after. I lived with Kieran's mother Phyllis. I hardly cooked a meal for four months," Sarah says.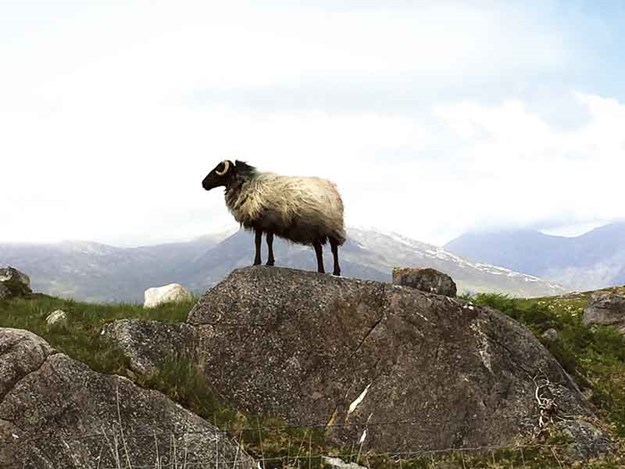 But it wasn't all work and no play. Sarah got to travel and see plenty of Ireland and Europe. "I spent three days in Galway during St Patrick's Day, and it was everything you'd expect a St Paddy's Day celebration in Ireland to be," she says.
Sarah also travelled to Turkey and spent ANZAC Day in Gallipoli. Once her exchange ended, she spent a few days in London before driving Ireland's west coast with another New Zealander who was working on a farm down the road.
In June, Sarah departed Dublin and headed further north to Scotland. She spent six weeks travelling in Scotland as part of an exchange, which was partly funded by NZ Young Farmers. Sarah was one of the 14 delegates from around the world.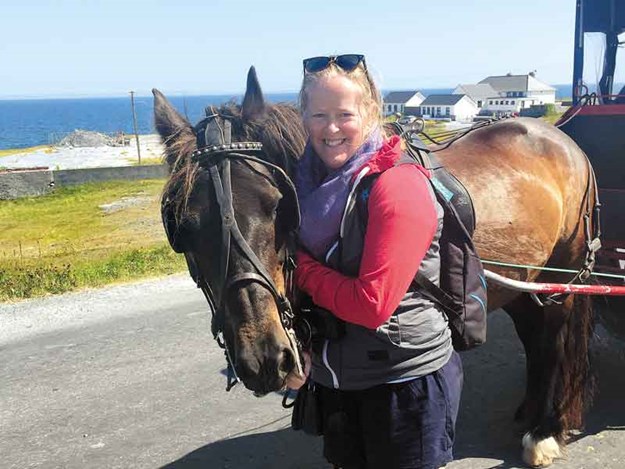 The social Scots organised nightly events, from meals out to stock judging. "One night, we went to a water buffalo farm, which was something different. I really enjoyed that," she says.
"The owner started farming the cattle for meat. He wanted a point of difference to help market their meat.
"He's just got planning permission to build a cheese plant so he can start milking them and making mozzarella."
During the exchange, Sarah was hosted by different Scottish Young Farmers and their families and also visited the world-renowned Royal Highland Show.
"It really has been a great way to see another corner of the world," she says. Applications for the annual Scotland Exchange open again in December 2018.
Keep up to date in the industry by signing up to Farm Trader's free newsletter or liking us on Facebook