Irish farmer trials nitrogen fixing plasma reactor
---
A dairy farm in Ireland is trialling a new system of reducing ammonia emissions while producing liquid nitrogen fertiliser at the same time
The new concept, developed by Norwegian company N2 Agri, involves passing manure or digestate through a plasma reactor to produce the liquid nitrogen fertiliser.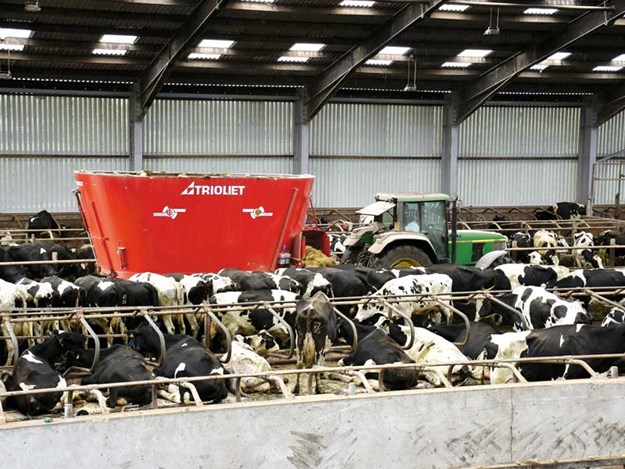 The company says this process will ultimately save farmers up to 20% of their artificial fertiliser costs and also reduce ammonia production levels.
Although the concept has moved beyond the prototype stage, it is still being tested around the world – one on a pig farm in Denmark and the other on a 650-cow dairy farm near Templepatrick in Northern Ireland.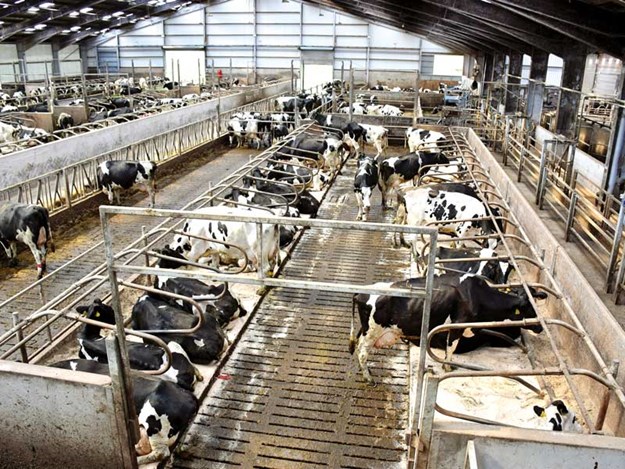 This farm is run by Robin Bingham and his son George, who installed a biogas plant a year ago, which produces electricity and supplies it into the national grid.
In total, the farm has 1200 cows, including dry cows and followers, and runs a zero grazing system where fresh grass is harvested and delivered to the cows daily.
Saving artificial nitrogen costs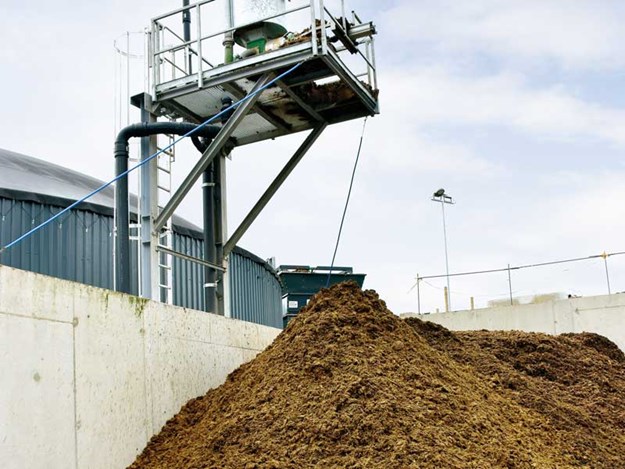 The plasma reactor installed at the farm two months ago on trial is already producing liquid nitrogen, which has been spread on test plots at the farm.
N2 Agri says its goal is to fundamentally improve the global food production by enabling farmers to produce their own fertiliser from manure, air, and renewable energy.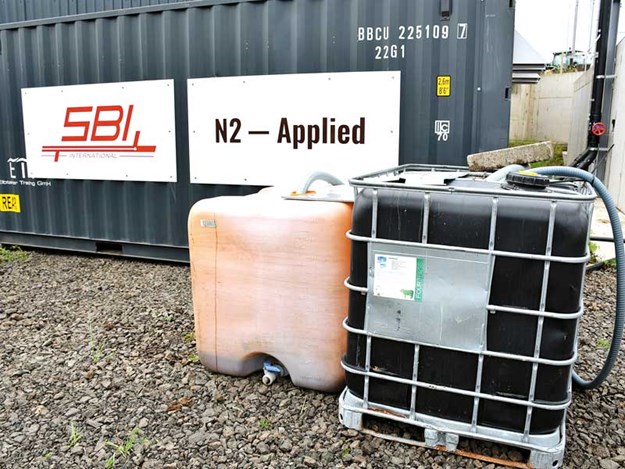 By installing the system, N2 Agri says farmers could potentially save up to 20% on artificial nitrogen costs. These savings mean they should be able to pay back the plasma reactor in between six and seven years.
With expertise gained in the fertiliser industry over many years, the experts at N2 Agri have developed and patented this technology that uses a plasma reactor to fix nitrogen from the air and add it to the manure.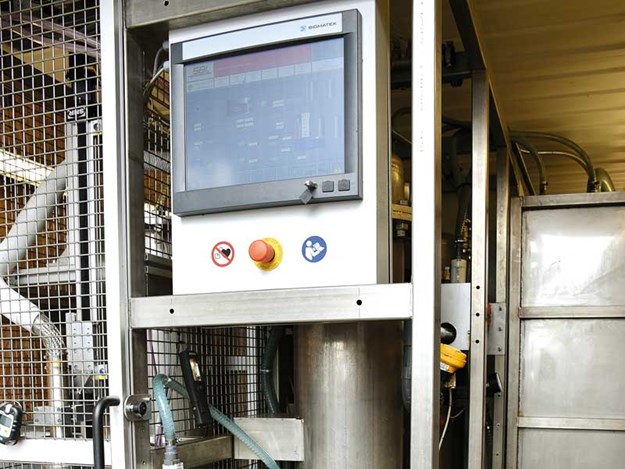 This causes a reaction with the manure and stops ammonia losses as well as emissions of other greenhouse gasses, and additionally removes bad odour.
Besides reduction of ammonia emissions, the system increases the nitrogen content in manure and transforms it from a waste problem into a high-value fertiliser.
Henk Aarts, N2 Agri business development director, says, "Our objective is to empower livestock farmers through the introduction of a low cost, scalable fertiliser production on the farms.
"Our ultimate goal is to substitute chemical fertilisers with fertiliser produced locally on the farm from the air and renewable energy. And meanwhile, we work on a better stable climate and a more sustainable livestock sector.
"We can also upgrade biogas digestate to a higher value fertiliser with our technology," he says.
Pilot studies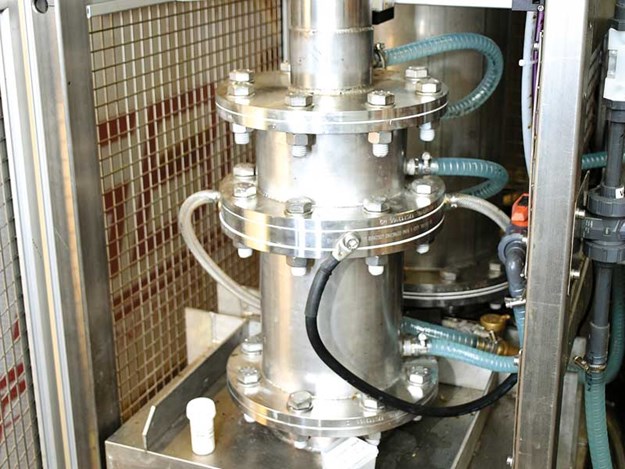 Although the company is trialling two machines in Europe, it plans to embark on more trials further afield in places such as South Africa.
N2 Agri is partnering with SBI, an innovative plasma welding company based in Hollarbunn, Austria. N2 and SBI are further using the competence of the University of Vienna for analysis of plasma composition and temperatures.
"We are not in the phase of selling machines yet but want to show our plasma reactor and explain the working principles to the stakeholders," Henk says.
"Our reactor is not fully developed, but we want to test it under farm conditions in an early stage to get experience with different types of manure and biogas digestate and to do field trials on different crops, which on the Bingham farm are grass plots."
The key argument to convince farmers to use this plasma reactor is to explain how they are losing so much nitrogen from their livestock and slurry, which is later supplemented by artificial fertiliser spread on the ground.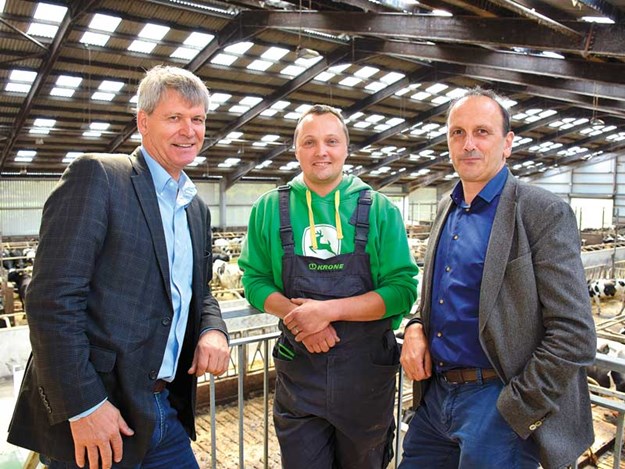 There is 2.13 million tons of ammonia lost on European livestock farms each year, which is a huge loss of potential fertiliser. One of the founders of N2 Agri is Norwegian Rune Ingels, a chemical engineer who spent almost 30 years working in the fertiliser industry, more recently with Yara, before resigning to embark on his own ideas.
Rune explained how farmers lose nitrogen and are subsequently forced to pay out for expensive artificial fertiliser.
"We need above 95% moisture content in the manure to make the system work," Rune says. "Slurry has 50% free ammonia but digestate has around 70% free ammonia. Just over 50% of the total nitrogen available in slurry is lost before it can be spread on the ground.
"However, using our system we can make more nitrogen available for plants, which are also taken up quicker by the plants increasing their growth rates and yields. There are some tweaks needed to the system the Binghams are using as it is primarily installed to test yields at the moment."
Dairy farmer George Bingham said the system interested him, as it met his desire to farm in a more environmentally friendly way.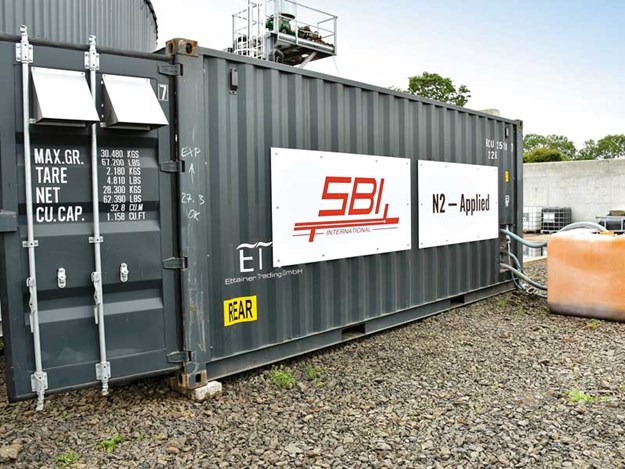 "Using this plasma reactor system will help us achieve our goals of farming more environmentally friendly while at the same time, sorting out my ammonia quotas.
"I see this as a potential game changer across the world helping farmers get more from their farmyard slurry and saving them money.
"For me, reducing or even eliminating my chemical fertiliser bill is one of the main benefits of this system.
"The system has only been installed one month, and we have already produced our own liquid nitrogen and spread it on some grass test plots to see if the theories of faster plant growth with higher yields are feasible," he says.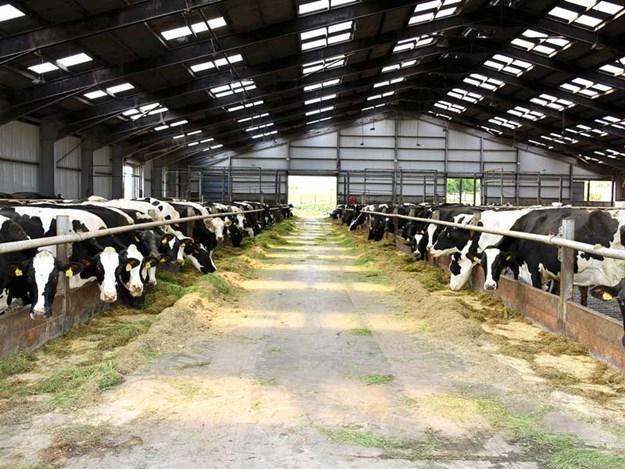 It is anticipated that a farm with 150 to 200 cows will need one 25kW plasma reactor, therefore, a 600-cow herd would need three units. However, the reactors can be scaled to suit the farm, according to Henk.
"We can change the sizes of the reactor to suit the herd. We don't have exact prices as yet but I can tell you a reactor is cheaper than a milking robot and is the same size as one."
Keep up to date in the industry by signing up to Farm Trader's free newsletter or liking us on Facebook