Farm advice: Know the signs of drug and alcohol abuse
---
Workplace drug and alcohol use is a problem that can get the better of some farmers who don't have the expertise to deal with an employee under the influence
Workplace drug and alcohol use is increasingly being recognised as a significant issue in the New Zealand farming industry. Unfortunately, it's a problem that can get the better of  some farmers who don't have the expertise to deal with an employee under the influence.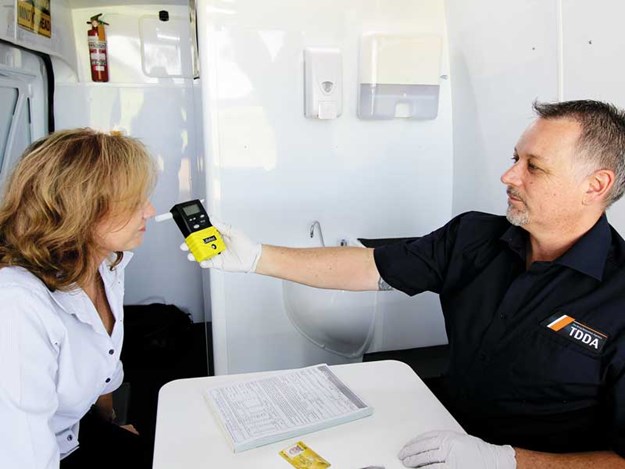 Having to introduce policies, procedures, testing, and rehabilitation programmes can seem mind boggling when you just want to get on with the business of farming. However, the fact remains, farm workers under the influence of drugs or alcohol can cause enormous damage to a farming business and employers can't afford to turn a blind eye to it.
Even when the obvious tell-tale signs that an employee is under the influence are present such as attendance problems, performance and behavioural issues, forgetfulness and minor accidents being commonly made, it can still be difficult to know how to confront a worker.
If you don't know what you're doing, things can move rapidly from simple questions to a personal grievance lawsuit, damaging the employer/employee relationship.
So how do you raise the matter? How do you go about verifying that a worker is under the influence, what do you do when a drug test is returned positive, and how do you prevent it from happening again?
We recommend that like all employers, farmers should start at the beginning – at the interview stage. It's during the first interview that farmers need to clearly outline their standards and expectations on drug use and testing and reiterate the importance of a drug-free workplace for safety, health, and productivity.
First conversations with employees need to be consistent with the farm's written drug and alcohol policy, which itself needs to be robust and regularly renewed to reflect a changing environment. If you don't have one, get an expert on to creating one for you and any employer that works with large machinery or livestock should also get advice on drug screening employees.
An accredited drug testing provider can put a regular testing programme in place and discuss what testing matrix – whether it be hair testing, on-site urine testing, or urine collections and lab analysis – is best to meet your needs.
Some farmers are now making a statement by using pre-employment testing to stop drug and alcohol issues from even entering the workforce. It's important to note that pre-employment testing is focused on identifying persistent drug users that can harm people and the business's bottom line. It's about identifying long-term consistent use, which is why hair testing is often used.
Most importantly, don't take chances or rely on faulty DIY kits. In the farming and dairy industries, where severe workplace accidents can occur, it's more important than ever that drug testing be conducted by accredited companies and professionals. You probably wouldn't ask a plumber to drive your tractor. Drug testing is a professional service, which when done wrong, can hurt your business.
Farmers trying to save money by doing their own staff drug testing put the business at risk by not correctly addressing workplace safety.
If tests are conducted by an independent and accredited drug testing company with skilled staff, workplace drug testing can result in gains for the business. DIY testing is fraught with legal and HR pitfalls and can lead to innocent staff losing jobs or employees under the influence going undetected and potentially causing serious injuries or fatalities.
The bottom line is simple. Farmers just can't afford to tolerate drug and alcohol use on the job. They can't afford the lost productivity, and they can't afford to risk livestock being injured and, more importantly, other innocent workers' safety and livelihoods either. TDDA has ISO 15189:2012 accreditation for workplace drug testing. See NATA and IANZ websites for further details.
Keep up to date in the industry by signing up to Farm Trader's free newsletter or liking us on Facebook