Farm advice: New fertigation technique released
---
Fertigation is a new way of applying fertiliser that is likely to reduce nitrogen leaching, save labour on farms, and improve productivity
We've just released a new guide to assist farmers and the irrigation industry to adopt the use of fertigation – a new way of applying fertiliser that is likely to reduce nitrogen leaching, save labour on farms, and improve productivity.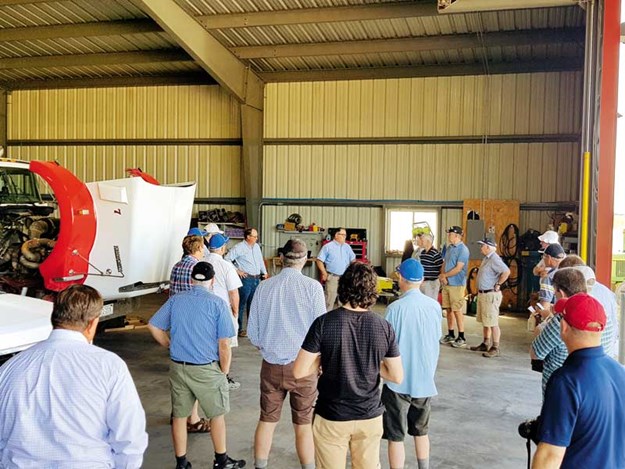 Fertigation allows irrigators to be used to apply liquid fertiliser or liquid soluble fertiliser and applied at the same time as water.
Internationally, fertigation is increasingly being adopted as good environmental practice. In September, IrrigationNZ organised a study tour to Nebraska. Twenty-five members joined the tour, including farmers, irrigation designers, environmental consultants, and irrigation scheme representatives.
Farmers in the state were encouraged by authorities to use fertigation as a tool to help reduce nitrogen leaching and also save costs by reducing the labour involved in applying fertiliser and using less fertiliser.
Fertigation allows small amounts of fertiliser to be applied when needed. To give an example of the benefits, Nebraskan farmers mentioned they saved on labour costs and also didn't waste money by applying as much fertiliser in years they lost the value of crops through too much rain. Crop yields under fertigation were either similar or often better than solid fertiliser.
Our tour group was excited about the opportunities to adopt fertigation here and some of the farmers on the tour are already looking into introducing fertigation. Around seven percent of New Zealand's agricultural land is irrigated, with most irrigated land located in Canterbury, Otago, Hawke's Bay, and Marlborough, so fertigation could be a helpful strategy to manage nitrogen losses on irrigated farms in these areas.
Also on the new technology front is IrrigationNZ's recently launched online training system for members that allow farmers and their staff to upskill themselves on irrigation for free without leaving the farm.
Prior to Christmas, the problem many areas of New Zealand suffered from was having too much rain, so if the trend continues in the New Year, this will be a good way to occupy staff on wet days. The first module of the training system has 11 short videos, which cover irrigation scheduling, and additional modules will be added in future years. To find out more about the training system, visit irrigationnz.co.nz.
Finally, IrrigationNZ is once again carrying out irrigation efficiency checks on farms in South Canterbury. This is the third summer we've carried out the testing, with previous programmes undertaken in Ashburton and Selwyn.
The results from the tests conducted in Selwyn and Ashburton were used by farmers to adjust their irrigation management and identify and correct any system faults. The findings were also anonymised and the overall data was shared with a number of primary sector partner organisations. The programme is the first large-scale independent testing of irrigation efficiency carried out in New Zealand.
Farms between the Rangitata and Waitaki Rivers can register to join the testing programme online at irrigationnz.co.nz/events. 
Keep up to date in the industry by signing up to Farm Trader's free newsletter or liking us on Facebook