Farm advice: Time to plan for our future water needs
---
With more severe droughts forecast, and reduced river flows also expected to affect many regions, NZ will need to invest in more water storage and solutions to improve water reliability
Last October, Central Plains Water (CPW) – one of the country's largest irrigation schemes - started operating in Canterbury. It's been nearly 30 years in the making – Christchurch City Council and Selwyn District Council started investigating irrigation development in the early 1990s.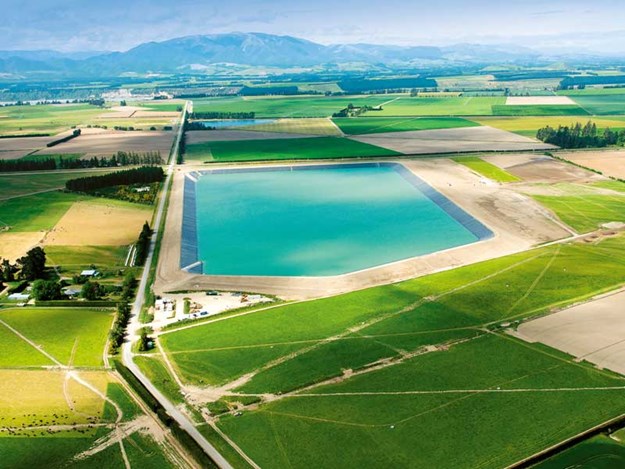 To get to this point, farmers and the project and construction team have shown huge perseverance. CPW is one of New Zealand's largest private infrastructure projects and it was constructed during a time of major pressure on labour and specialist skills such as engineering in Canterbury. It's amazing that it was completed within budget and on time.
Stage 1 of the scheme alone has allowed 80 million cubic metres of groundwater to remain in aquifers as farmers switch from using groundwater to alpine water.
Stage 2 of the project will allow even more water to remain in aquifers. This will allow groundwater-fed streams to have improved flows over time. The local water zone committee is also planning to use CPW water to recharge the Selwyn River.
Farmers connected to the scheme have certainty that they will have access to water. The scheme can take run-off river water when no water restrictions are in place and can also store water in Lake Coleridge for farmers to use at a later date. Better water reliability offers opportunities to improve production – for example, by growing two crops per year, or by moving into higher-value crop production.
In December, the final hurdle to building the Waimea dam was cleared when Parliament approved a local bill enabling the use of 10 hectares of conservation land for the dam.
Without the dam, significant water restrictions would need to be introduced for both urban and rural water users and further residential development would be stifled. Investigations into options kicked off in 2001 after a severe drought affected the region.
With more severe droughts forecast, and reduced river flows also expected to affect many regions, New Zealand will need to invest in more water storage and solutions to improve water reliability.
In regions such as Otago and Hawke's Bay, water availability is already limiting growth opportunities, and this will have a flow-on effect on regional economies.
Overseas, governments are identifying water security as an increasingly important issue and investing billions in innovative solutions such as underground water storage in aquifers, water recycling, desalination plants, new technology to improve water-use efficiency, and multi-purpose dams.
New Zealand is water rich by world standards, yet we repeatedly suffer from the problem of having either too much or too little water at the wrong time.
Access to water underpins so many things we do – our agricultural production, tourism businesses, recreation – and businesses and households also rely on water on a day-to-day basis.
In an increasingly volatile and drought-prone climate, to be confident we will continue to have access to water, we must become better at planning for our future needs.
The lesson from CPW and the Waimea dam is that if we want to have water for our growing population and our rural sector in 20 years' time, we need to be looking at our options now. 
Keep up to date in the industry by signing up to Farm Trader's free newsletter or liking us on Facebook