Profile: HiSpec spreaders
---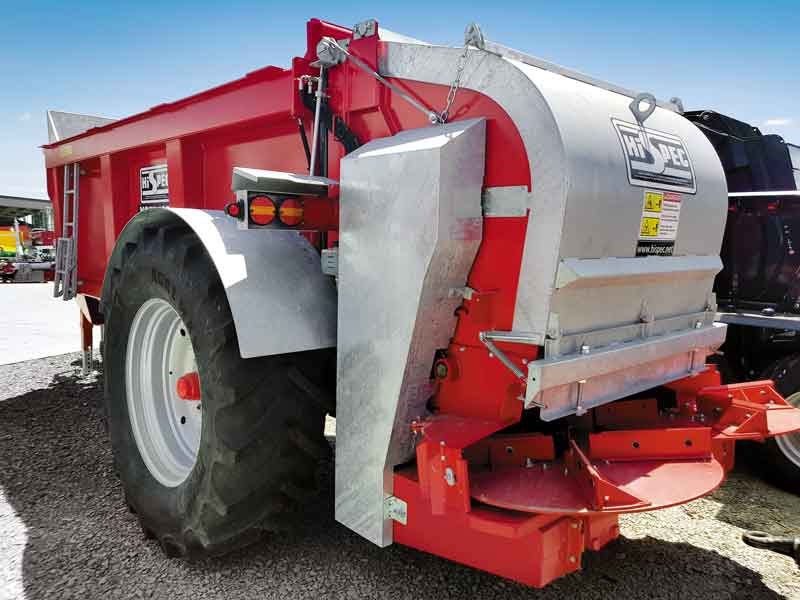 New model features mudguards as standard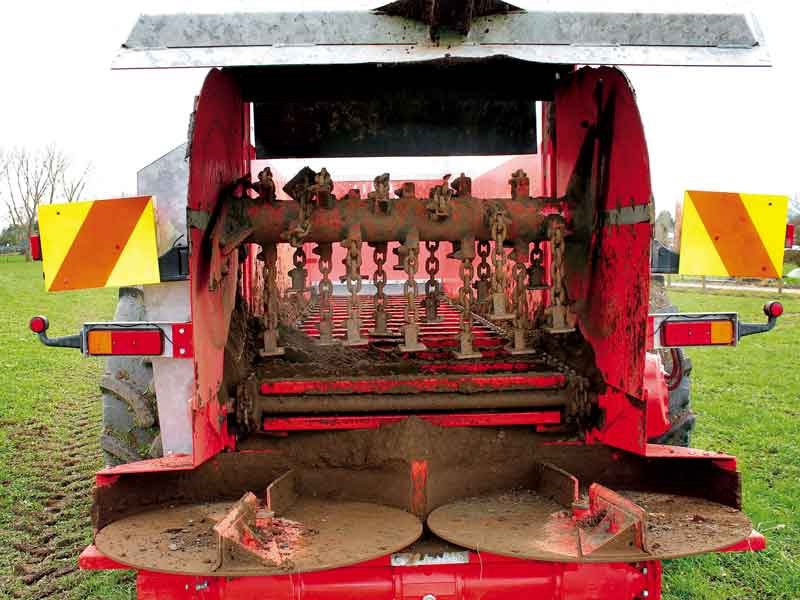 Chain flails are the secret to the spreading ability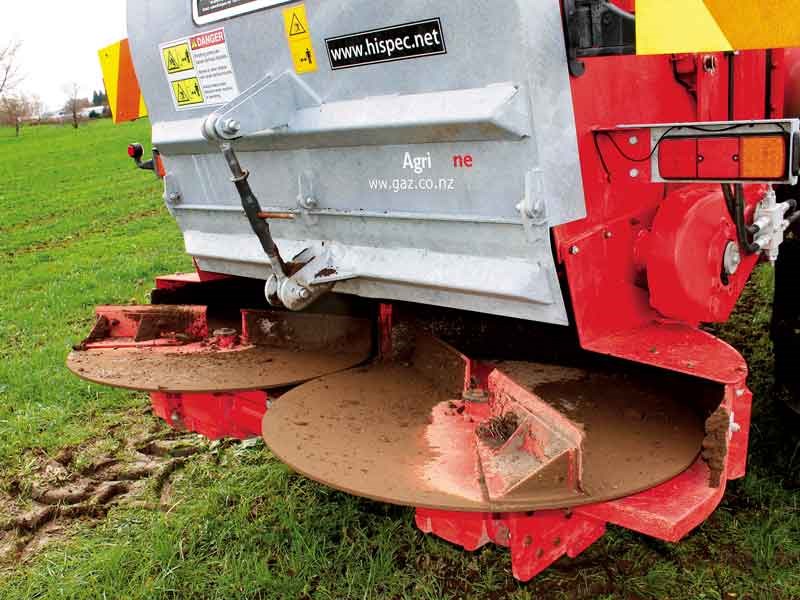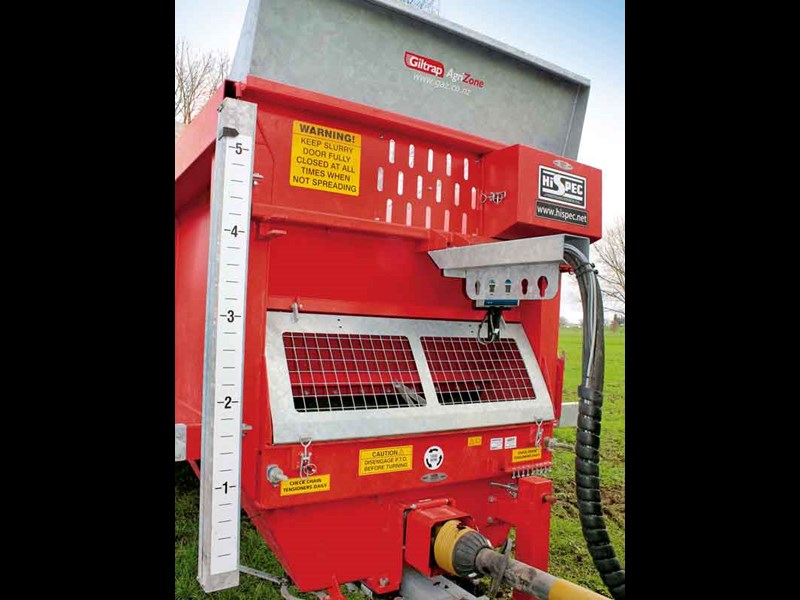 Easy-access maintenance ports a plus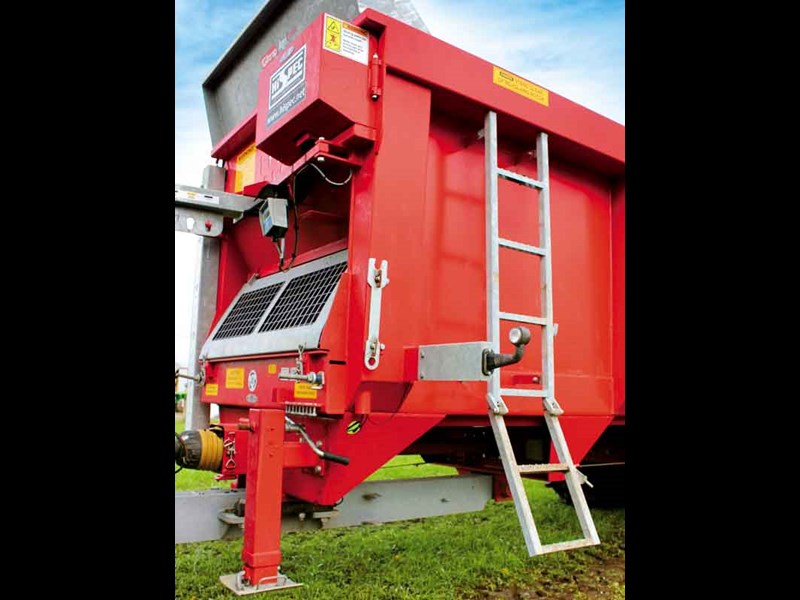 A robust inspection ladder is standard

HiSpec rear-discharge spreaders have a solid reputation and are designed to shred and spread a wide range of products
At the top end of the range sits the flagship XCEL 1250 model, which is considered the ultimate 'spread anything' machine – from burnt lime, to chicken manure, to effluent, to slurry.
The chain flail allows a greater capability to handle foreign objects in the manure (stones, cement blocks, etc) than auger-type machines and spreads evenly up to 16 metres on light product like chicken manure, lime or mushroom compost, and up to 24 metres with heavier products.
XCEL 1250 model features
The XCEL is packed with features to ensure that it can cope with any manure spreading. To begin spreading, the wide-angle PTO is engaged at 1000rpm to drive the rear discs and rotor.
A galvanised reinforced slurry door is set to the desired height depending on the material to be spread. The slurry door height is easily viewed with an indicator on the front of the spreader. It can be raised and lowered via a hydraulic spool as required.
The unique technology of the shredding rotor and spinning discs provides a precise application of manure. The XCEL uses two high-strength marine chains to convey the manure towards the rear beater. This hydraulically driven floor, complete with box iron slats, provides a constant flow of manure to the shredding rotor.
The spreading width of the XCEL is 24 metres, based on material. It has a capacity of 12 tonnes, and the load can be spread in approximately three minutes.
The manure is shredded through the rotor and placed onto the spinning discs via the adjustable canopy. The large-diameter spinning discs rotate at more than 500rpm and this additional speed helps to spread the manure in excess of 24 metres.
The vanes on the discs are also adjustable to allow varying spreading patterns depending on the material to be spread. The discs are driven via a single-piece gearbox. The precise gearbox casting allows perfect alignment of the driveline. All gearboxes are rated for 200hp.
Keep up to date in the industry by signing up to Farm Trader's free newsletter or liking us on Facebook