Profile: New Holland FR650
---
Canterbury contractor Steve Murray has been using New Holland self-propelled forage harvesters for 20 years but reckons his newest machine, a New Holland FR650, is in a league of its own
The New Holland FR650 is part of the manufacturer's FR Forage Cruiser line-up, offering improved capacity, operator comfort and fuel efficiency.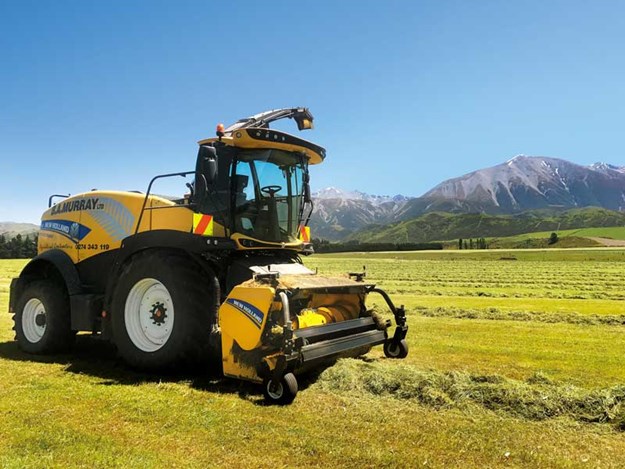 Steve's family business, BA Murray Ltd, in the Rangiora district provides a range of services, including silage, hay, baleage, cultivation, seeding and general contracting.
Steve has had New Holland FR harvesters and FX harvesters before, going back to 1998. In recent years, he has owned New Holland FR600, FR9060 and FR9050 models. He bought the FR650 last season and says it is a huge improvement on the FR600.
"We bought the FR9060 and FR9050 models, but this new FR650 is very much stronger again. It's just at another level and its strength is incredible," he says.
"The FR650 is more fuel-efficient. It delivers more horsepower, at 653hp, and yet it's burning less fuel."
The FR650 has the new six-cylinder Cursor 16 engine, designed specifically for forage harvesting. It delivers almost instantaneous transient response. Steve says the FR9060, a similar machine to the FR600, used to burn about 100 litres of diesel an hour, whereas the FR600 burns about 80 litres in that time.
"The new FR650 burns only about 55 litres an hour, and for a machine that has another 60hp, that's amazing," he says.
"They say you can get a 20% fuel saving with it, and we would have done that at least over again. We're burning just under half what we used to burn.
"We can run this thing in Eco mode and it will still deliver full horsepower. Its power is instantaneous, although when you're harvesting grass silage it isn't working as hard as it would be on maize. We did use it on maize last year and the increase in productivity was outstanding."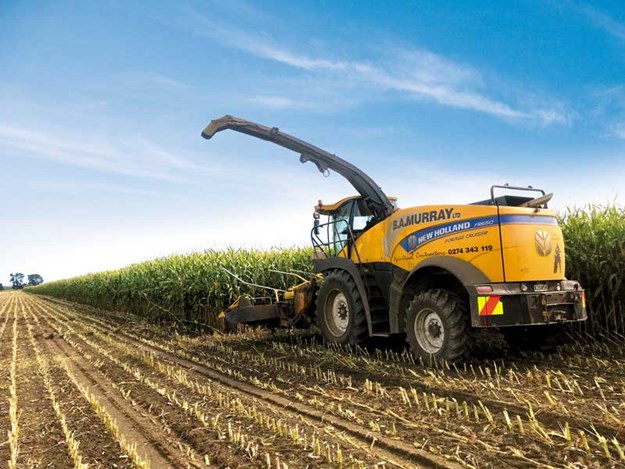 The New Holland FR650 self-propelled forage harvester features a number of technological improvements, including the feed rollers and cutterheads. FR Forage Cruisers feature one of the largest cutterheads in the industry, both in width and diameter, which means it can power through heavy crop effortlessly. The chevron knife design chops cleanly, quickly and uniformly.
"We are seeing a better-performing machine because of these technological advances," Steve says.
"We have been doing work with the New Holland test team that developed this machine ever since the FR harvesters started in New Zealand. The developments that have gone into this machine, we first saw three or four years ago. Performance wise, I don't think there is a harvester around like it in this horsepower range."
Steve says the FR650 is easy to use. The autoload function allows for automatic loading of trucks to 75% full before the operator needs to take over manually.
"It offers yield mapping with GPS data, crop-moisture readings, an efficient metal-detection system and outstanding pickup."
However, it's the fuel saving that Steve says is one of the FR650's key benefits. "We can't charge any more for the work we are doing, because the farmers aren't getting paid any more for the products they are producing, so we have to find efficiencies in our operation.
"We have increased our mowing and raking capacity to feed the harvester and are now doing fewer runs down the paddock because we are putting more material through the machine at less fuel usage."
Keep up to date in the industry by signing up to Farm Trader's free newsletter or liking us on Facebook