Farm advice: Tractor maintenance 101 — Ten things to check
---
If it's time to catch up on some grease, oil and water maintenance for the tractor, here's how to go about it
Tractors work hard in challenging, dirty conditions and rely on regular maintenance from professionals, whether you're in Australia, Romania, Canada, the Pacific or New Zealand.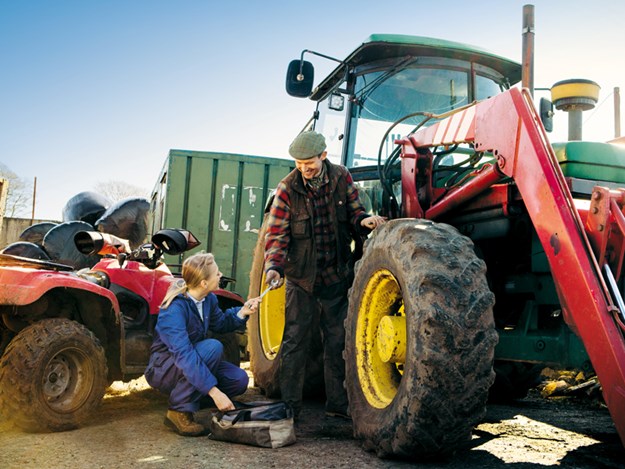 When tractor maintenance isn't done as regularly as specified by the manufacturer, the operator is placed at risk. There may be costs resulting from poor maintenance, be they for servicing or consumables, new parts, or ACC if an accident occurs.
The tractor's manual is your bible for knowing when to maintain the vehicle. It's more than just stopping dirt, mud and seeds building up in the cab or engine housing. For example, if caked dirt is under a brake pedal, you'll lose braking power if your foot can't depress. If it's time to catch up on some grease, oil and water maintenance for the tractor, here's how to go about it.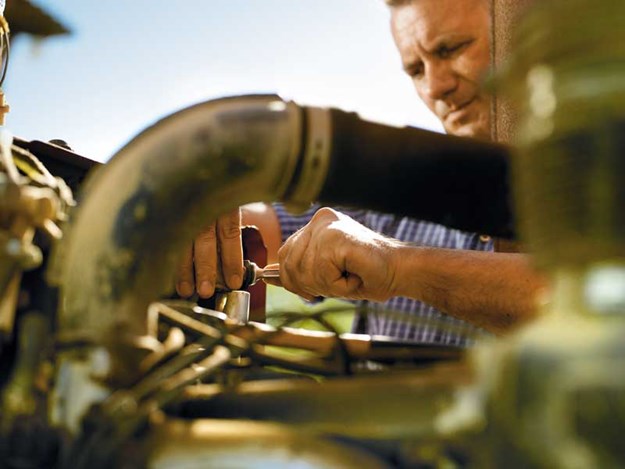 Firstly, chock the tractor's wheels, put the park brake on and keep hydraulic equipment low to the ground. Then it's often best practice to disconnect the battery so there's no chance the tractor will accidentally start during maintenance.
Ready to go? Great.
There are 10 essential things to always check on a tractor:
Oil – your manual is likely to recommend you replace your oil filter every 100 hours and do a full oil change every 200 hours
Tyres – check tyres for damage and wear and make sure wheel nuts are tight
Rims – check for rust weep from the wheel nuts. It may be a sign of loose nuts. Also check for cracks in rims
Seatbelts – check your seatbelt for frays. Replace it if it looks vulnerable to tearing, or if it won't latch properly. You'll need your seatbelt secure if the tractor ever rolls! 
Battery – check levels on your battery, and make sure the terminals are clean and there are no acid leaks
Clutch and brakes – check fluid for your clutch and brakes; ensure these are sufficient
Hydraulic filters – the oil gets changed only every few years, but your tractor's hydraulic oil filter can be changed every year
Fire prevention – check for birds' nests; these are a notorious cause of fires in engines
Hydraulic fluid – check the level of fluid (while you're at it, make sure your radiator isn't too thirsty)
Grease points – always clean lubrication points before adding grease, to avoid forcing dirt and debris into the seal. Some of the typical areas in need of grease are:
Master brake linkage shaft and kingpins
Steering cylinder ball joints (left and right)
Steering components
Ball joints
Bearings
Clutch linkages
Three-point hitch pivot points
Tie rod ends (left and right)
Keep up to date in the industry by signing up to Farm Trader's free newsletter or liking us on Facebook