Farm advice: Irrigation industry looks to the future
---
We're currently facing a number of challenging issues and exciting opportunities relating to irrigation and water management in NZ
In order to meet these challenges and opportunities head-on, the sector will need to make effective use of new technologies and continually strive to meet good management practices.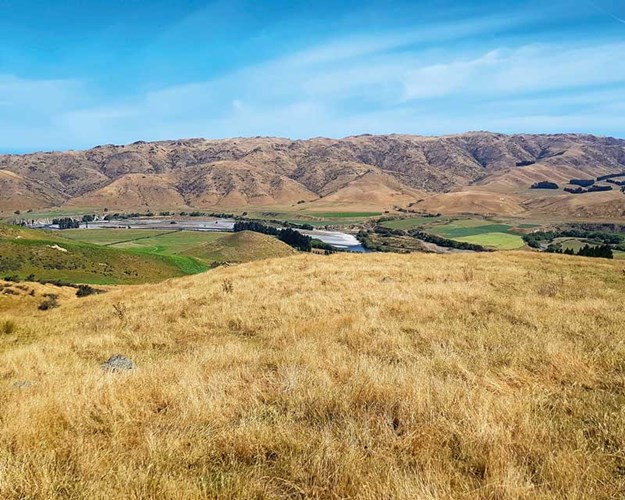 Over the past two months, we have seen regions such as Tasman and Marlborough struggle with very dry conditions and many other regions have experienced similar drought events in recent years.
Climate change will bring more challenging conditions for farming and managing water in the future. This will likely mean more severe and prolonged periods of drought and more flood events.
Coupled with increasing community expectations that we manage our water resources carefully, these new operating conditions will mean that more sophisticated technology is required to help us achieve good outcomes, both for the farm and for the environment.
As regional councils work to implement water quality and other environmental standards, the need to show continuing improvement in environmental management practices on farms will become imperative.
These are just some of the many factors that are driving ongoing evolution to our farming practices and technology.
In June, IrrigationNZ is hosting IF.2019 – Irrigation Futures – in Christchurch. This two-day event will bring together leaders from across all sectors of the irrigation industry to discuss some of the key challenges and opportunities facing the sector. It's designed for irrigation scheme and irrigation industry representatives and other rural professionals.
The event will showcase international and local innovation throughout an exhibition of irrigation technology. Professional development and thought leadership workshops will look at how we can innovate and continue to adapt best practice. 
Irrigators are, in many ways, pioneers in the adoption of good management practices. They operate in regions that have been the first to incorporate these standards in regulations.
Irrigation schemes manage the largest agricultural consents in the country and have been collectively responsible for ensuring that their members comply with consent requirements, providing training and support, and supporting continuous improvement through the use of comprehensive farm planning.
There is great potential for the processes and systems developed by irrigation schemes to manage environmental risks to be shared across the primary sector, nationwide. New Zealand is already an international leader in irrigation as we have widely adopted modern systems.
IF.2019 is a great opportunity to see some new technology on display and get insight into how we can meet changing needs such as the demand for more energy efficient irrigation systems.
Irrigation already contributes more than $5 billion to our economy and the importance of irrigation will not diminish in the future, it will only grow.
The soon-to-be-built Waimea Community Dam in Tasman as an example of how critical the development of new water storage is for the future of our regions. In Northland, irrigation development has also recently received government support through the Provincial Growth Fund.
IF.2019 is a great opportunity to be part of the discussion as the irrigation industry prepares for a demanding future. For more information on the event, visit irrigationnz.co.nz. 
Keep up to date in the industry by signing up to Farm Trader's free newsletter or liking us on Facebook