Book reviews: May 2019
---
Our Farm Trader team share some of their favorite reads this month, including the chance to win The Weeknight Cookbook by Justine Schofield
The Weeknight Cookbook
By Justine Schofield
MacMillan Publishers
$39.99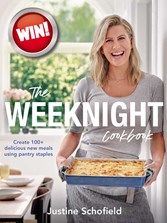 If you're one of the many who live a busy lifestyle but crave homemade goodness when it comes to mealtimes, take a meander through this useful kitchen must-have. Justine Schofield serves up a delicious array of more than 100 recipes, which are refreshingly straightforward to master.
Since her debut into the public eye on MasterChef Australia, she has made no secret of her passion for other people's pantries – and for creating recipes designed around every day pantry and fridge essentials.
If fuss-free cooking appeals, you'll love her cheat sheets and fearless approach to combining ingredients for maximum taste. There are plenty of recipes, which are quick and easy to throw together for a satisfying and nourishing meal after a hard day's work on the farm, plus, with ideas for creating a second meal for the following day from leftovers or using the same core ingredients.
It's smart cooking for the time-poor. And if you're looking for the perfect winter warmer, try the Butterscotch apples with cinnamon crumble, or Justine's Korean-style crispy pork belly.
Enter to win The Weeknight Cookbook. Entries close on 26 May 2019.
The Weeknight Cookbook recipe: Korean-Style crispy pork belly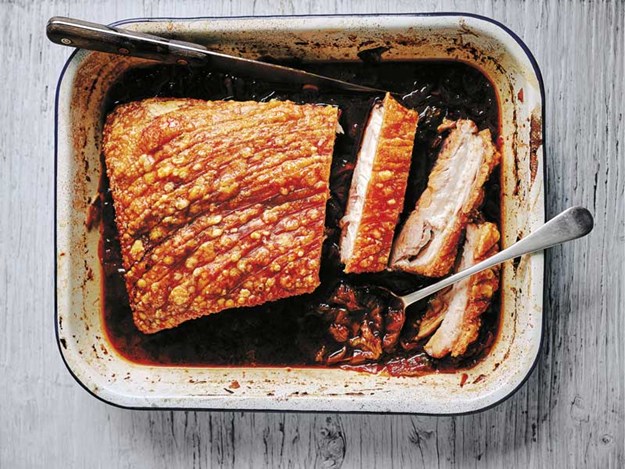 Serves 4
Prep: 10 minutes, plus overnight air-drying
Cook: 3 hours
Looking for a sure-fire way to take your roast pork to the next level? Inspired by the flavours of kimchi, soy sauce and apple juice, this dish is an incredible marriage of sweet, salty, spicy and savoury with deliciously tender meat and super-crispy crackling.
Just remember to get a good-quality piece of pork, air-dry the skin for the best crackling and ensure the flesh is completely submerged in the liquid while cooking.
Ingredients
1 x 1.5 kg pork belly, skin scored
1 tablespoon vegetable oil
salt flakes
375 ml (1 ½ cups) apple juice
125 ml (½ cup) light soy sauce
125 ml (½ cup) black vinegar
1 onion, roughly chopped
2 garlic cloves, bruised
3 cm piece of ginger,
roughly chopped
150 g kimchi, plus extra to serve
Method
To air-dry the pork, place it uncovered on a tray and transfer to the fridge overnight. Remove the pork from the fridge 1 hour before cooking.
Preheat the oven to 220°C.
Rub the oil all over the pork and season with salt. Place the pork, skin-side up, in a baking dish and roast for 15–20 minutes until the skin turns golden and begins to blister.
In a jug, mix together the apple juice, soy sauce, vinegar and 375 ml (1 ½ cups) of water.
Remove the pork from the oven and reduce the temperature to 160°C. Place the pork on a plate and set aside.
Carefully add the onion, garlic, ginger and kimchi to the baking dish (it will be very hot) and, using a wooden spoon, stir to ensure the vegetables soften and get a little colour.
(There's no need to put the dish over heat, the residual heat will do the work.) Pour in the apple juice mixture and evenly spread out the vegetables. Return the pork belly, skin-side up, to the dish, ensuring none of the crackling touches the liquid.
Ideally, you want just the flesh to be submerged. Return the dish to the oven and roast for 2–2 ½ hours, adding a little water if the sauce reduces too much. If the crackling is getting too much colour, loosely cover the dish with foil.
Remove from the oven and transfer the pork to a chopping board. Rest in a warm place for 20 minutes. Thickly slice the pork and serve with the onion and kimchi sauce and some extra kimchi on the side. I also like to serve this with sliced cucumbers and steamed rice.
SHOPPING LIST
PANTRY STAPLES
Black vinegar
Fresh ginger
Garlic
Kimchi
Light soy sauce
Onion
Salt
Vegetable oil
Recipe from The Weeknight Cookbook by Justine Schofield, Published by Plum, RRP $39.99, Photography by Jeremy Simons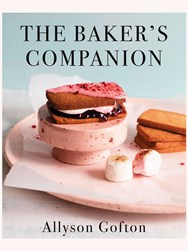 The Baker's Companion
By Allyson Gofton
Penguin Random House NZ
$55
Allyson Gofton has been a lifelong friend to numerous Kiwi home cooks for close to 30 years and it seems her passion for sharing recipes and tips is tireless. The Baker's Companion is an absolute legacy around inspiring people to rediscover their joy of baking.
Packed with everything you need to know around bread making, baked puddings, cakes, and biscuits, as well as pavlovas and meringues (of course), this generous book reveals page after page of mouthwatering recipes as well as more than a sprinkle of inspiration and encouragement for home cooks of all abilities.
It's the type of book you'd expect a grandmother to hand down through the generations, peppered with personal tips and advice for success.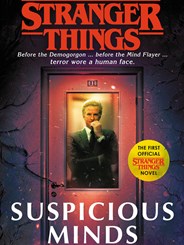 Stranger Things: Suspicious Minds 
By Gwenda Bond
Random House
$37
If you're a fan of the classic Steven King-style of unpredictable thriller, you'll most likely have hooked into the Netflix series Stranger Things.
This prequel tale dishes up a tantalising peek into the years before the series begins, unlocking some of the mysteries behind Eleven's mother and of the happenings in a remote lab deep in the woods of the small town of Hawkins.
It's an intriguing insight into the world before the Demogorgon and before the Mind Flayer – one which will leave you hankering to watch the series again and again.
Stress Less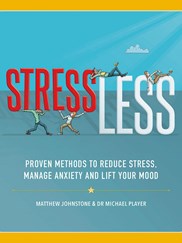 By Matthew Johnstone & Dr Michael Player
MacMillan
$34.99
If there's one thing farmers and rural contractors know, it's stress, the effects of which can be expressed both physically and mentally. While many can recognise stress, few know how to effectively cope with it or help reduce the symptoms.
And while there are host of books on the topic, it's somewhat refreshing to discover this thought-provokingly illustrated guide to managing stress.
Having both experienced their own versions of stress-related illness, clinical psychologist Dr Michael Player and bestselling author-illustrator Matthew Johnstone share knowledge around the topic. It's an easy-to-dip-into resource packed with hints, tips, and anecdotes (useful reassurance).
The Plimmer Legacy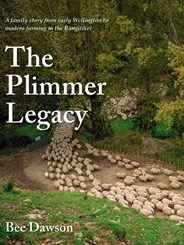 By Bee Dawson, photographs by Chris Coad
Random House
$70
When John Plimmer arrived from Shropshire into New Zealand in 1841, he set the wheels in motion for an impressive legacy around the business of farming and the value of family.
The Plimmer Legacy captures generations of Plimmer family history, from the challenges to the successes along with an underlying determination to provide for the next generation.
Social historian Bee Dawson interviewed and researched the Plimmer family and their farms for an insightful read around this pioneering and hard-working family through the generations.
It captures a personalised slice of history detailing the family behind Wellington's Plimmer Steps, Plimmers Ark, and Plimmer House, as well as an understanding of their involvement in rural New Zealand.
Keep up to date in the industry by signing up to Farm Trader's free newsletter or liking us on Facebook