Farm advice: Livestock rustling
---
NZ government took steps to combat rustling by amending the Crimes Act to make stealing livestock a specific offence
Sheep and cattle rustling, the stealing of livestock, has been around as long as mankind has farmed animals.
So it seems somewhat unusual that in a country where agriculture is so important, it was only in March that the Crimes Act was amended to make stealing livestock a specific offence.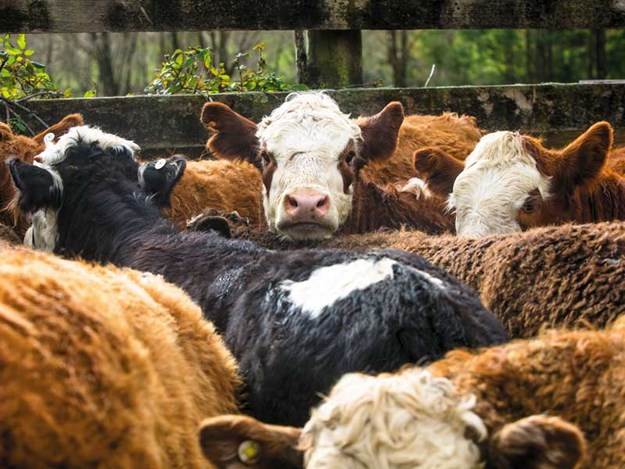 That change came about in the Crimes Amendment Act 2019, which came into effect on 12 March this year. This legislation made several changes to the Crimes Act, with two relating specifically to rustling:
A new Section 220A, which, as mentioned above, specifically makes stealing livestock, or any other animal that is the property of any other person, a crime. If convicted, there's a penalty of up to seven years in prison, and
A new Section 231A, which makes entry onto agricultural land, with intent to commit an imprisonable offence, a crime. This new section immediately follows the section that makes burglary an offence. The penalty under this section is a prison sentence of not more than 10 years, if convicted.
Rustling is a serious problem
It's good to see that the government acknowledges that rustling is a serious issue and that it's taking steps to combat it. Whether or not the changes to the Crimes Act will make any difference to the level of rustling that's going on is still to be seen given the short time since the legislation came into force.
Farming by its very nature takes place in remote areas on often large tracts of land that make it very difficult to police effectively. Additionally, because livestock are portable (you can fit several sheep in the boot of a fairly modest sized car) and, once transported, stock can be fairly easily either held and butchered, or have identifying marks changed, it can be very difficult to trace and recover stock.
Apart from the obvious financial cost of the loss of stock, rustling can cause other problems. In particular, rustling can cause diseases to spread, including Mycoplasma bovis or bovine tuberculosis, as well as possible health issues relating to the unhygienic slaughter of animals and so on.
Technology may help
It may well be that rather than focusing on legislative responses such as alterations to the Crimes Act, technological responses may be the ultimate solution to the problem.
In North America, it's fairly common for rustlers to use drone technology to find out the location of stock; it's that sort of technological innovation that may well lead to the principal defences against rustling.
As technology gets more advanced and cheaper, drones, CCTV, micro-chipping, and GPS tracking of stock are among possible foils to rustling in New Zealand.
Most of the technology is already with us and it's probably only a matter of time before these technological advances will become an effective defence against rustling.
Tracking stock – a recent case
On a slightly different issue, the difficulty in tracing the whereabouts of stock was made apparent in a recent High Court case involving a South Otago farmer where 176 in-calf heifers were purchased by a South Otago farmer from the livestock agency, Rural Livestock Limited.
The cattle purchased were supposed to be pastured on several lease blocks but, basically disappeared into the ether, with nobody knowing where they ended up. 'Up north' seemed to be the consensus.
In this particular case, Rural Livestock was ordered to pay the farmer $272,867 in compensation for the lost stock.
The real interest with the case, however, is the question of how so many cattle could disappear into thin air, notwithstanding the NAIT system and also the MINDA recording system used by the dairy industry.
In this instance, obviously the available technology (the NAIT system) wasn't used as it should have been. It should have been very straightforward to track the stock.
This South Otago situation wasn't a case involving rustling as such. However, it still shows how, in this day and age with all the technology available and the legal obligations involved in transporting stock from one farm to another, it can be very difficult to keep track of stock (or very easy to make them disappear).
Neil Dent
Neil Dent is a partner in Hastings law firm, Gifford Devine. He specialises all aspects of rural and commercial property, and related issues. Gifford Devine is a member of NZ LAW Limited, an association of 55 independent law firms practising in more 70 locations.
1 Clark v Rural Livestock Limited [2019] NZHC 671
Information given in this column should not be a substitute for legal advice
See more farm machinery for sale around NZ. 
Keep up to date in the industry by signing up to Farm Trader's free newsletter or liking us on Facebook