Book reviews: June 2019
---
Farm Trader team shares some of their favorite reads this month. Also, be in to win one of four copies of Lonely Planet's Global Distillery Tour.
Lonely Planet's Global Distillery Tour
Lonely Planet
$32.99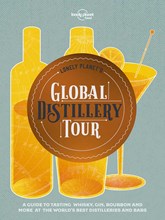 Breweries and distilleries have become something of a tourist attraction around the globe, with demand for craft and artisan creations on the rise.
This useful guide to unique blends is grouped into countries (New Zealand features, of course), and as well as allowing your palate to experience its own journey, includes things to do nearby.
It's the ultimate travel guide – local attractions, recommended places to eat, and things to do. Key focus is on the alcoholic concoctions and the back of the book features cocktail recipes and the world's top 10 cocktail bars.
There's a solid dedication to whisky, gin and bourbon, making it a must read for alcohol aficionados.
The Ministry of Truth
Dorian Lynskey
Macmillan
$37.99
In January 2017, a man stands before a crowd in Washington DC and takes oath as the country's president. His press secretary says that it was the "largest audience to ever witness an inauguration..."
When asked to justify the statement, the president's adviser describes the statement as "alternative facts"– a phrase extensively described as Orwellian. Big Brother, Thought Police, Newspeak – Orwell's ideas has been gaining potency.
And The Ministry of Truthexamines how it's influenced novels, television shows, and even reality TV.
This biography takes a look at the man behind the literature, his personal experiences during wartime Britain, and how he struggled to finish his last book. A must-read for anyone even slightly interested in Orwell and his ideas.
The Volunteer
Jack Fairweather
Penguin Random House
$40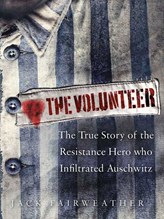 World Wars saw pain, anguish, death, and unimaginable horror. There are numerous stories of people who fought against the atrocities of the world, and one such story is of a Polish underground named Witold Pilecki, who accepted a mission to uncover the fate of thousands interred at a concentration camp on the border of the Reich.
The name of the detention centre – Auschwitz. For two and a half years, Pilecki forged an underground force with Auschwitz that gathered evidence of the terrifying abuse and mass murder.
The Volunteer is his story, of how he rebelled, sabotaged, and escaped the Nazi death camp. A well-researched and well-written memoir.
Whitiki! Whiti! Whiti! E! Maori in the First World War
Monty Soutar
Bateman Books
$69.99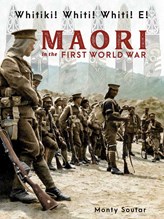 From a population of 50,000 more than 2200 Maori served in the First World War; more than 330 of them died.
In Whitiki! Whiti! Whiti! E!, life in 1914 is explored with chronological chapters that follow the soldiers as they served in different countries.
Whitiki! is part of a series on New Zealand and the First World War, and the almost-600-page book reflects the painstaking research carried out by author Monty Soutar and explores the impact of the war on New Zealand society during and after the war.
Keep up to date in the industry by signing up to Farm Trader's free newsletter or liking us on Facebook