Profile: Laura Marshall
---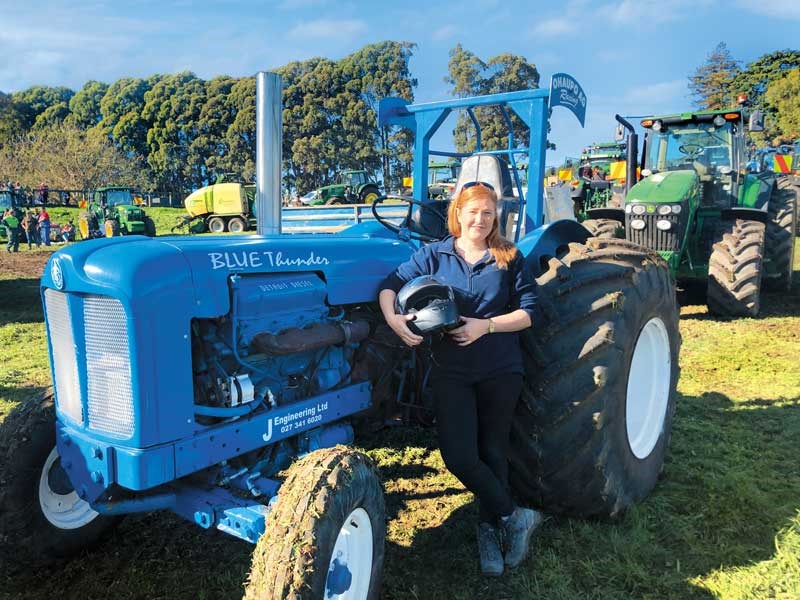 Laura Marshall and Blue Thunder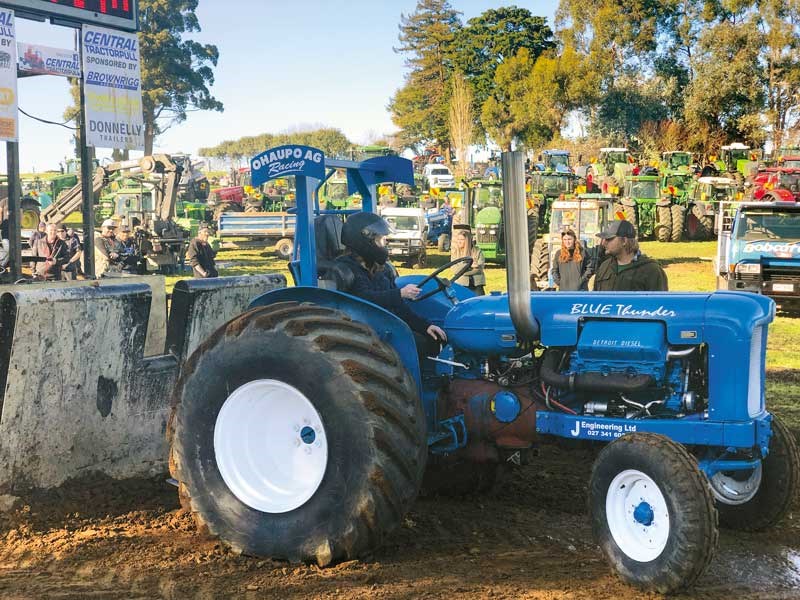 The repurposed modified is a contrast to its origins as a rusty beach tractor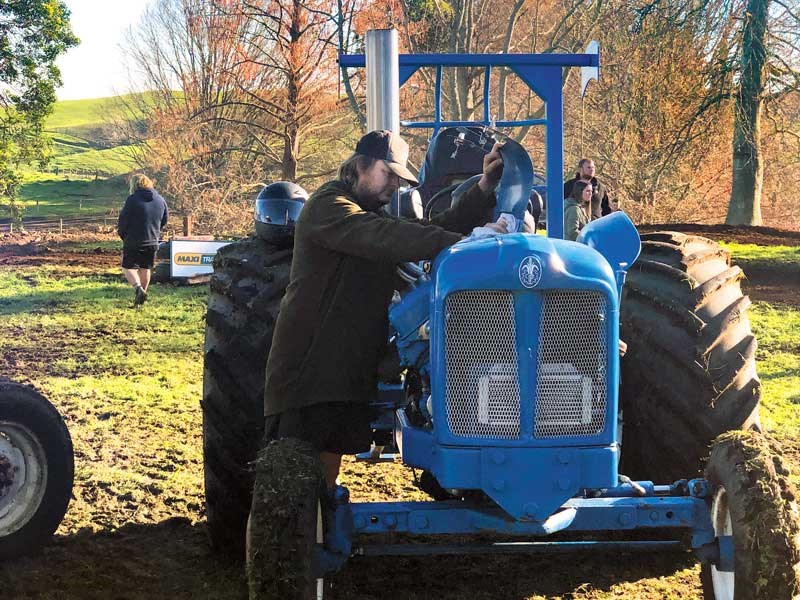 James is a handy repair man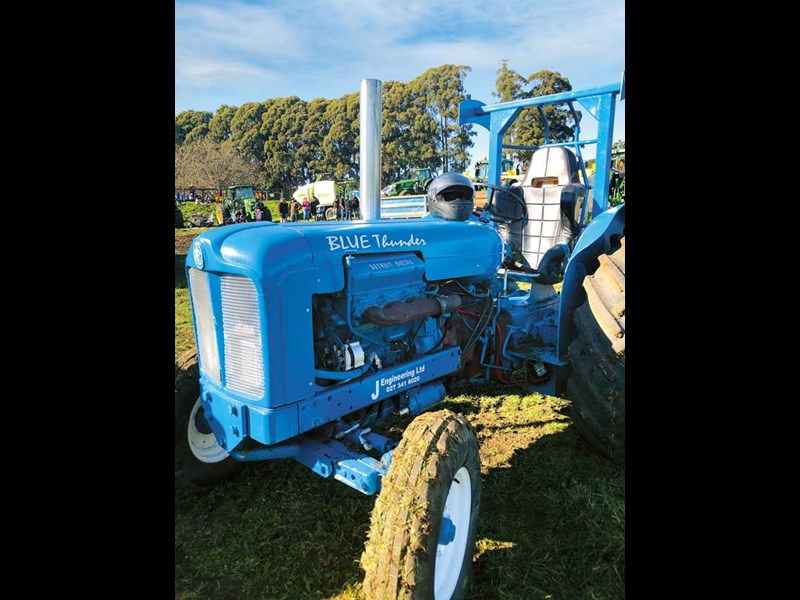 Kitted out with a Detroit diesel engine

In the largely male-dominated sport of tractor pull, Laura Marshall is used to turning heads
When she finishes her run on her modified tractor and takes her helmet off, spectators are often surprised to see a mane of long copper hair and her trademark lipstick.
Her fellow competitors, however, treat her just like any of the other drivers, cheering at her success and commiserating when things don't go to plan.
Laura's introduction to the sport was through her husband James, a keen engineer who enjoys the sport of tractor pull in his spare time.
Now in her second year of competing, the couple shares Blue Thunder – the tired old beach tractor they rescued from Port Waikato.
"We took it home, split it in half and put the Detroit diesel engine into it. It was rusted out so it has a new fibreglass front and guards."
The Fordson Major is almost unrecognisable from its original form. James custom-made a fly wheel and added plenty of unique touches, including a special clutch – all aimed at making it competitive for Laura.
"I got sick of sitting on the sidelines watching," says Laura, "so we set about finding a tractor so I could compete."
Laura's first competition experience didn't quite go to plan. The tractor was finished just in time for the last year's Fieldays Tractor Pull, but Laura didn't even get a chance for some drive hours before competing. The gearbox blew up on the first day, but a team of James' friends worked through the night to replace it so she could compete the following day.
Transforming machinery is part of James' unique skillset. His other tractor pull drive is the Ohaupo Ag Green Grenade – a Leyland Mastiff truck, which he transformed to look like a tractor. Equipped with a Perkins V8 and twice the size of Blue Thunder, James usually competes it in a different weight class, so he and Laura rarely go head to head.
Owner of J Engineering, tinkering and building machinery is the ideal hobby for keeping the pair in the sport. James' next project is building a stock car, so who knows what Laura might be spotted behind the wheel of next!
The irony of Laura's day job as a risk manager at LIC isn't lost on her either, given her choice of weekend sport.
Keep up to date in the industry by signing up to Farm Trader's free newsletter or liking us on Facebook