RCNZ member profile: Helen Slattery
---
Members of Rural Contractors NZ have a powerful advocate in RCNZ vice president, Helen Slattery
Voted into the role last year, in typical fashion, Helen has hit the ground running and is already making her mark.
She has been involved in the business of contracting since 1994. She and husband Roger own Slattery Contracting Ltd in Matamata, a family business started by Roger's father Paul and his uncle Ray in the 1950s. Roger bought the business in the 1980s and since then, he and Helen have developed it considerably.
Choose any of the many hats Helen wears – owner, director, office manager or qualified agricultural contractor – and she knows about rural contracting from the ground up.
Slattery Contracting became involved with RCNZ 15 years ago and Helen jumped in to become directly involved as much as possible.
"I was a secretary for Zone 1, as well as being on different committees to help with the organisation of National Conferences in our zone.
"Later, I was encouraged to stand for the RCNZ board in 2009 and again in 2014. Having women in governance roles is what Business NZ is encouraging, and having women involved changes the dynamic somewhat, which I see as a good thing.
"I try to bring the health part of health and safety to the forefront, especially with fatigue management and pastoral care of workers, and my approach to issues is from a different point of view."
Helen is passionate about learning and adding to her already impressive portfolio of skills. As a qualified agricultural contractor, she has a Level 3 National Certificate in Agricultural Contracting and in 2016, she gained a Level 5 Infrastructure Works Supervision (Rural Contracting), thus becoming the first woman in the country to gain that qualification.
To top if off, she is currently studying for a degree in Health Science, majoring in Occupational Health and Safety, at Massey University.
"This enhances the practical skills I already have. It also enables me to translate the concerns and frustrations of rural contractors to those who make the rules, particularly around health and safety issues. The Wellington way of doing things is not necessarily how rural contractors do things."
Getting the message across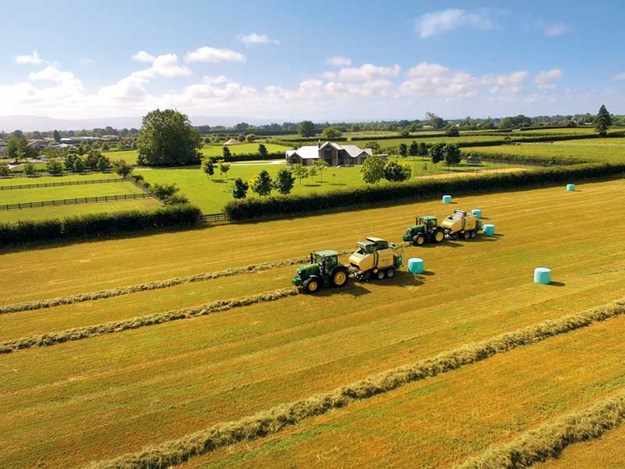 When asked what she enjoys most about her job, Helen says she loves communicating with people and advocating on their behalf, whether it's talking to people in WorkSafe or Immigration NZ to get rural contractors' messages across.
"Recently I attended the Primary Industry Summit organised by Federated Farmers and met people from different backgrounds who had come together under the same umbrella. To me, this is what it's all about. As I've got older, I realise someone needs to speak up." Helen is also on the board of the Rural Health Alliance Aotearoa New Zealand (RHAANZ).
This is another area where she sees much needs to be done. "I've noticed the concerns that rural women have around maternity services and in some areas, it's like going back to the 1950s and '60s.
"It seems as if rural people are expected to accept their lot for what is available in health services; they're expected to travel to specialists and expected to cope without basic services and levels of care in health. Plus, cope with far lower levels of connectivity and mobile coverage. Compared to urban people who receive a similar level of service rural people only dream of, it's not equitable."
The benefits of belonging to RCNZ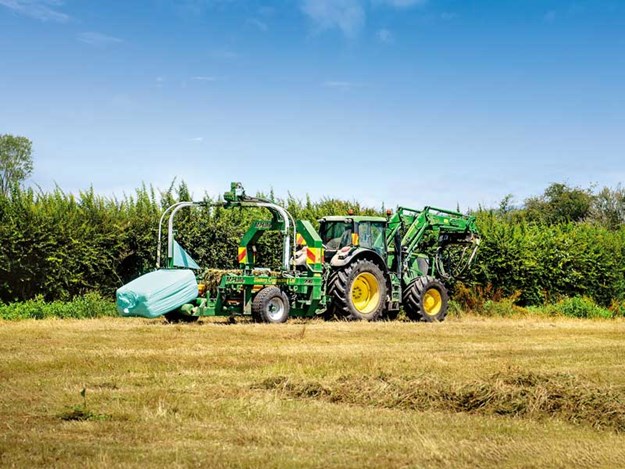 According to Helen, there are many benefits of RCNZ membership. "We support our members with transport, health and safety, immigration training and employment issues. It's important for our members to have a voice in current issues, whether it's transport, health and safety, or in different legislative issues."
"Keeping up to date with what's happening in the industry is hard to do when you're head down, bum up working. To this end, RCNZ members are kept informed through regular e-mails and the various RCNZ roadshows that occur during the year.
"These give members the chance to network with others and we incorporate professional development sessions for the likes of sprayers and chemical applicators. There are also qualified contractor and registered contractor programmes, zone meetings, AGMs, and our annual national conference in June."
Helen adds that RCNZ also advocates on behalf of members to government. "We also access help with employment issues, support those who want training and put them in contact with our ITO courses and inform members on transport rules for farm machinery.
There's so much information readily available these days so there's no excuse to not find out about a multitude of issues.
Our chief executive Roger Parton is on his phone all the time with issues around drivers licensing, the speeds tractors are allowed to travel, and over-dimensional issues. He also spends a lot of time during the year with roadshows. Last year, there were four of them. There's also plenty of information about spraying and chemical requirements and legislation available from WorkSafe and EPA.
Other issues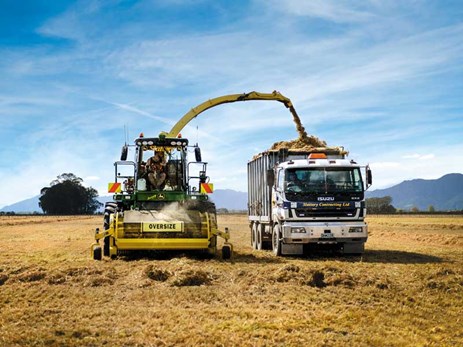 Being a contractor is not like the average Monday to Friday, 40-hour week. "You have to be passionate about this industry to handle the highs and lows," says Helen.
"The seasonality can make it frustrating for planning and working out things such as when staff are needed; there's always a shortage of drivers, so that adds to the mix too. We hire New Zealanders first, but often we have to look further afield. Social media is a powerful tool and we find that those who use it to search for work are usually the ones who are most passionate about the industry."
Another role of Helen's is to talk to regional councils and the Ministry for Primary Industries (MPI) about different pest plant and weed problems, such as Velvet Leaf, to help develop a coordinated approach to tackle them.
"Education of our members and other rural contractors it vital to identify and manage such unwanted organisms."
Recycling plastic on-farm
The Plasback scheme for recovering farm plastic for recycling began in 2006 and Slattery Contracting have been involved with it since the outset.
"We are very proud to be collectors for Plasback. It's something we feel strongly about. I don't want my kids growing up on plastic hills. That's how I see it. We have a baler on-farm that bales the used bale wrap and silage covers and we operate a Plasback collection phone line in our office."
After hours
While Helen appears to wring every drop of juice out each day, she does also have a love of theatre, and for many years, has performed at Matamata Musical Theatre and Matamata Dramatic society, as well as working backstage and front of house.
Find more farm machinery for sale in NZ
Keep up to date in the industry by signing up to Farm Trader's free newsletter or liking us on Facebook