The art of downsizing
---
Keen hunter and rugby player Steve Hale has an unwavering passion for man caves. He has spent the last year mulling over his latest project: building an off-grid tiny. He shares his journey with Farm Trader.
With the Kaimai-Mamaku Forest Park converging on our back lawn, I spent many hours of my childhood playing in the bush with friends: constructing huts, tree houses, and damming creeks. We also dug pits and tied snares to unsuccessfully incarcerate the resident pheasant population. 
With about 15 metres of rusting steel cable at our disposal, clamps and an antiquated flying fox mechanism would be secured to sturdy-ish looking trees, enabling us to hurtle at breakneck speeds across streams and gullies.    
Occasionally, the nuts would shear off the bolts or the cable would suddenly droop, which resulted in the unsuspecting rider taking an emergency trip to our local GP.
I would describe those days as character building Kiwi fun. Ideally, joining Cubs should have enhanced my bushman's skills. Unfortunately, being expelled by Baloo (also our town's local Police Sergeant) was a major setback in my development as a master craftsman.
What my friends and I called "initiative", the Cub hierarchy labelled "vandalism". Divided into groups of three or four, us Cubs were given an hour to build Bivouacs along the banks of the Waihou River. The added carrot was that builders of any 'bivvies' remaining intact seven days later would be awarded Crunchie bars as prizes.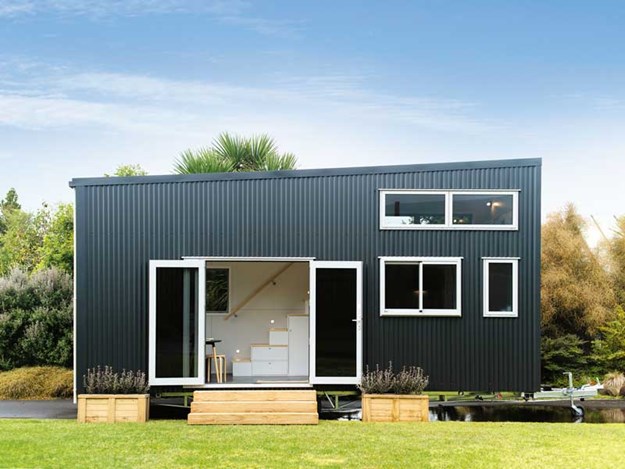 Being highly competitive, Cub Scouts meant creating the best shelter was obviously was not enough for my mates and me. So later that evening, we snuck back to the building site and dismantled all of our rival's bivvies. 
When word got back to Baloo and Akela, we were forced to apologise, hand in our scarfs and badges, and leave the Den forever in disgrace.
I have descended from a long line of builders. My grandfather was a dairy farmer, who, like all of his peers, would have had to build pretty much everything himself. My father, who was good with his hands, was a meticulous and clever craftsman with a huge workshop containing every tool known to man. 
Giant drills, sanders, grinders, circular saws, soldering irons – you name it and my Dad had it. He could build just about anything. He even constructed his own Issac Fury biplane, a replica of the Hawker Fury World War Two fighter.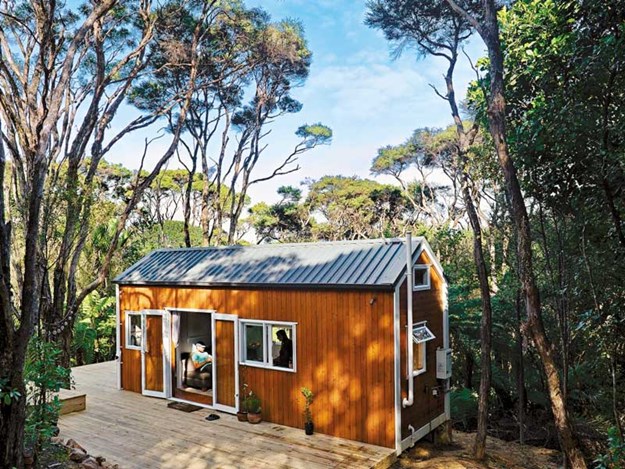 One constant source of frustration to me was that my Dad was so painstakingly bloody slow and methodical in his approach (which also meant he was accurate, made few mistakes, and hardly wasted any material).
In direct contrast, I was born with the 'wham bam' mindset. In hindsight, my impulsive "hit first and ask questions later" has not always served me well in life. I was, however, always allowed to tinker away in the shed beside Dad so long as I didn't disturb him too often. Apart from huts, I made cricket bats, primitive barbells, and rugby goalposts with whatever material I could get my hands on.      
Tiny inspiration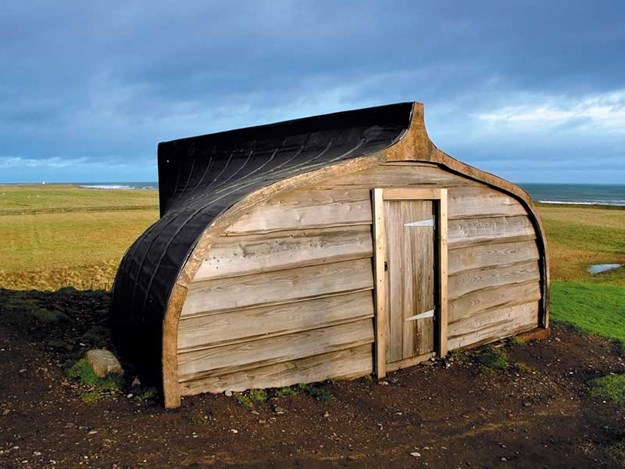 I have been closely following the Tiny House craze in the US for the last four or five years. In fact, they fascinate me. Tiny Builds tug at the heartstrings of my formative "hut building days". Also, so does the notion of downsizing, getting away from it all, and living a simpler life. The off-grid existence appeals massively to me at this stage of my life. 
I'm a big believer in 'less is more'. For me, life isn't about accruing the most wealth or greatest number of toys (all writers and artists will attest to this). That's a completely flawed concept, which, in my opinion, will never deliver peace or satisfaction.  
I definitely feel better whenever I clear my mind and workspace of clutter. I think the essence of the Tiny Build is simplicity, not only in reducing the number of possessions you own or need but also in finding clever solutions to store what you have left.
The photo albums on my phone and Instagram account are bursting at the seams with tiny build and tiny house images I have saved.
Planning phase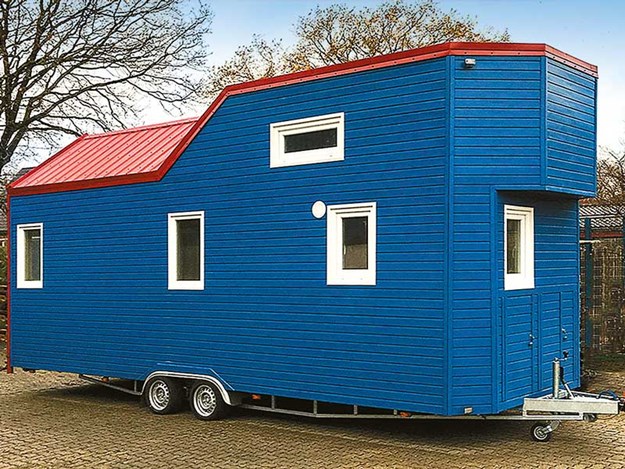 Before embarking on my first Tiny Build project, I've spent months trying to decide exactly what type of dwelling I should go for and what I would use it for. Do I build on a trailer, fix it to Mother Earth, or use high spec or recycled materials? What sort of budget (if any) do I have at my disposal?
In 2011, I wrote a book titled The Kiwi Man Cave. I followed that effort up a few years later with a second instalment, The Kiwi Man Cave Manual. Funded by my publishers (all in the name of intrepid research), I was able to travel the length and breadth of New Zealand not once but twice, visiting a variety of home-built sheds, huts, and structures – from the sublime to the ridiculous.
In every instance, the creativity, craftsmanship, and thought behind each Man Cave fuelled my imagination. At the end of the day, I am a DIY Kiwi bloke at heart, so I love anything hewn from scrap metal and recycled timber. The timeless concrete three bag mix also lights my fire. The look and feel of rough sawn timber, ply DOC huts, or rusty corrugated iron cladding resonate with my inner Kiwi.
Here in Te Aroha resides the insanely clever Adrian Worsley, a living source of inspiration to me. Adrian is an amazing artist. Every single one of his sculptures and refurbishments is created from scrap materials – all neatly sorted and stored in his artist's residence (yard and studio).
He has been commissioned to refit inner-city Auckland restaurants, luxury Wakatipu Lodges, and created giant sculptures weighing several tonnes for vineyards, orchardists, and private collectors. Adrian's workshop itself resembles some sort of Disneyland attraction.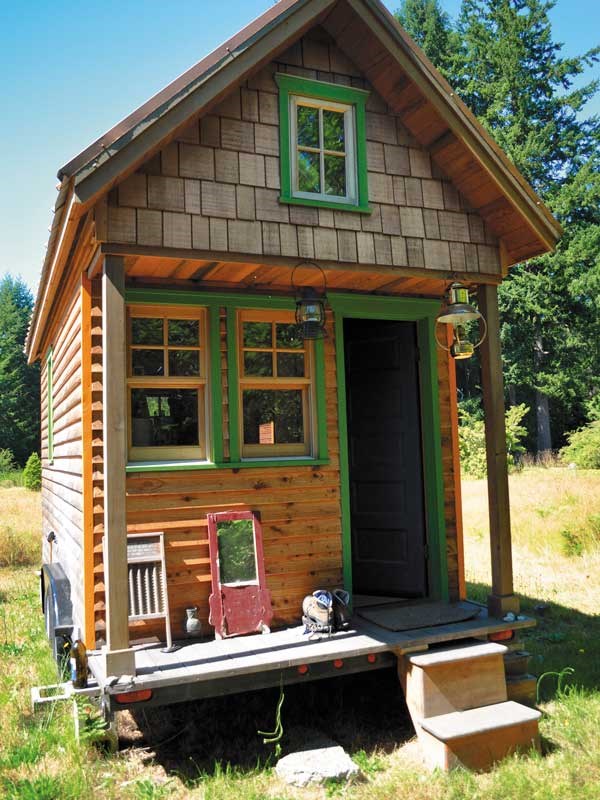 I could never emulate his craftsmanship, but importantly, I love his Womble-like ethos: "making good use of the things that we find; things that the everyday folk leave behind." 
Not having a big budget may also have swayed me down my chosen path of focusing on repurposed materials, but make no mistake. It takes real skill to create something special out of other people's junk. Adrian has kindly offered to advise as I build and promised not to laugh (in my face) at the finished product. He was adamant though: "Build from old materials whenever you can. It will always look awesome that way."
With that in mind, I decided to build wherever possible with materials I can find abandoned locally, topped off by a few new products, such as glazing or solar panels. The other dilemma that has raged in my brain is what do I need a Tiny House for? With two noisy, hormonal, and unruly teenagers, we're not in a position to downsize and live on top of each other any more than we're already. 
What I would love is a getaway space: a hut or a cabin in the bush to escape to when time allows. Something simple, warm, and cosy to bunker down in at night, with maybe a wood burner with a barbecue, compost loo, outdoor shower, and outdoor bath.
Off-grid would suit me just fine, with perhaps a solar panel to power some LED lighting and keep the speaker charged so we can sing along to a few tunes while enjoying the odd rum or port as the evening rolls in.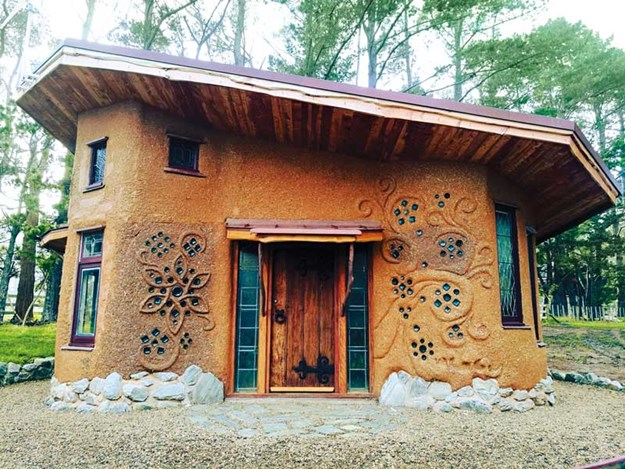 In terms of location, buying land isn't a financial option, so I'll look for a bit of scrub, bush, or land somewhere along the Kaimai Ranges and see if I can lease an acre from an obliging farmer.
The dog and I love going bush, trekking up Mount Te Aroha, through the Waiorongomai Valley or exploring the nearby Karangahake Gorge. So anywhere with a view within that catchment area suits me just fine. Having somewhere to escape to, right on my back doorstep will come in handy if I ever forget to pack any essential items.
Finally, I have been pondering the type of structure itself. Do I want something cute on wheels that looks like a chocolate box house, or to refurbish a big rectangle, like an old shipping container? During the last few years, I've had countless ideas, drawing untold plans only to screw them up and chuck them into the fire.
The final concept
It was only recently while sitting in the smoko room of Gardencrete Concrete Products in Te Aroha and starring out the window that I suddenly noticed the 31,000-litre water tank for sale in a yard in a completely new light. The very same vessel I have parked my truck next to for years.
It isn't just a water tank – it's a shell for an off-grid cabin. At 3.76 metres diameter, it doesn't require resource consent; at 3.1 metres in height, there is enough room to stand and sufficient floor space for a few squabs to sleep on a couple of armchairs, and a wood burner.
I envisage cladding the tank in old iron, lining it with ply, insulating it, and building a floor built with some storage space underneath. Maybe I could install bi-folding doors leading onto a drop-down deck.
Other ideas include LED lights, a small skylight, and I have always wanted a living grass roof. I've saved an awesome photo of an external shower and loo constructed by merging two 1000-litre water tanks using the steel casing as a frame.  
Action time
Now I have settled on my vision, it's time to roll the sleeves up to make the dream come true. Let the mayhem and chaos begin. You can follow my Tiny Build adventures in my regular Farm Trader column and on farmtrader.co.nz.
Find farm machinery for sale in NZ

Keep up to date in the industry by signing up to Farm Trader's free newsletter or liking us on Facebook