Global farming: Garguston Farm, Scotland
---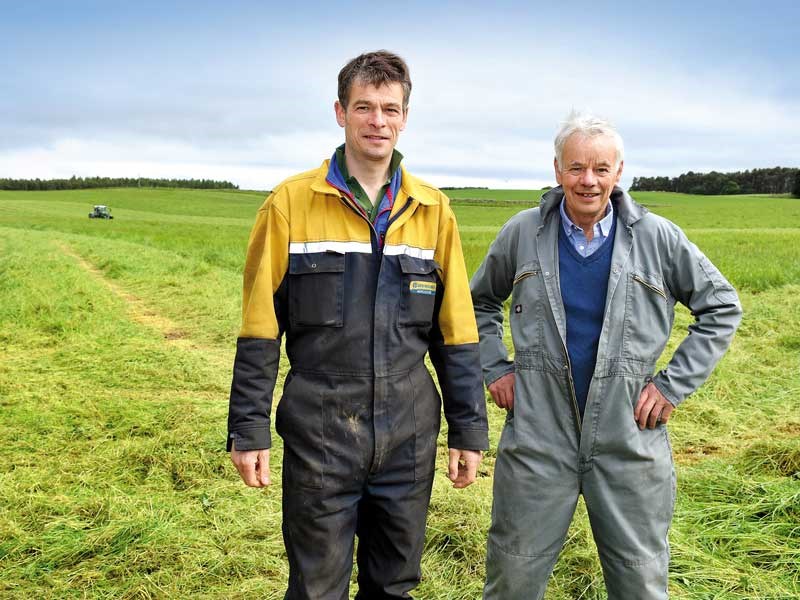 Ali Martin and his dad Mike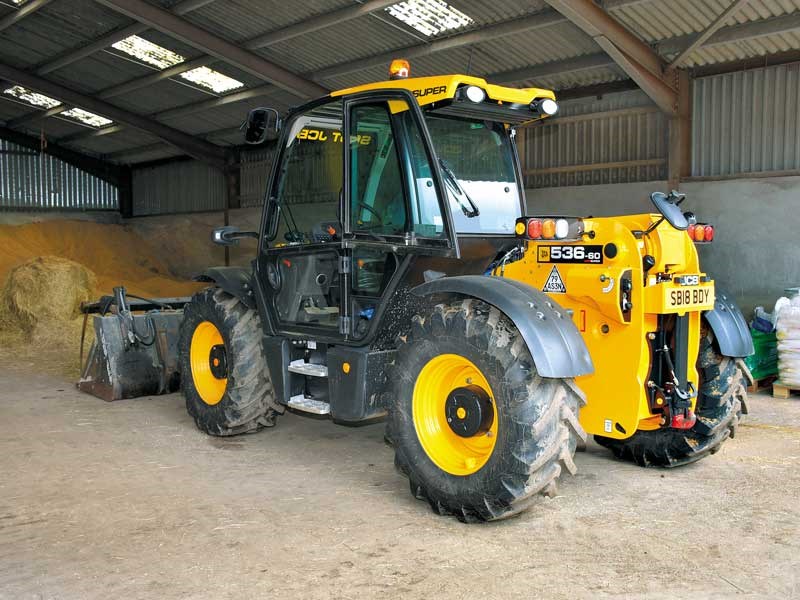 A JCB 536-60 piles up the grain at harvest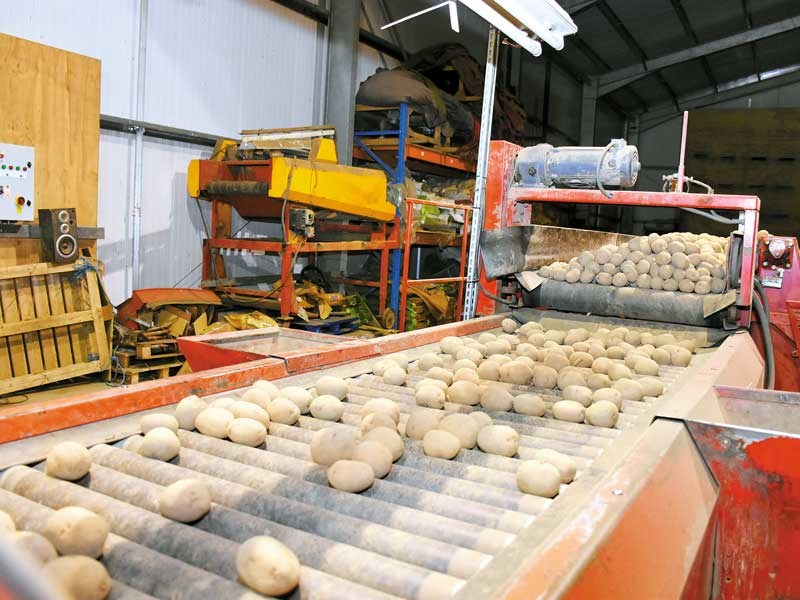 All the potatoes are sorted in-house

Up to 900 tonnes of grain can be stored on the farm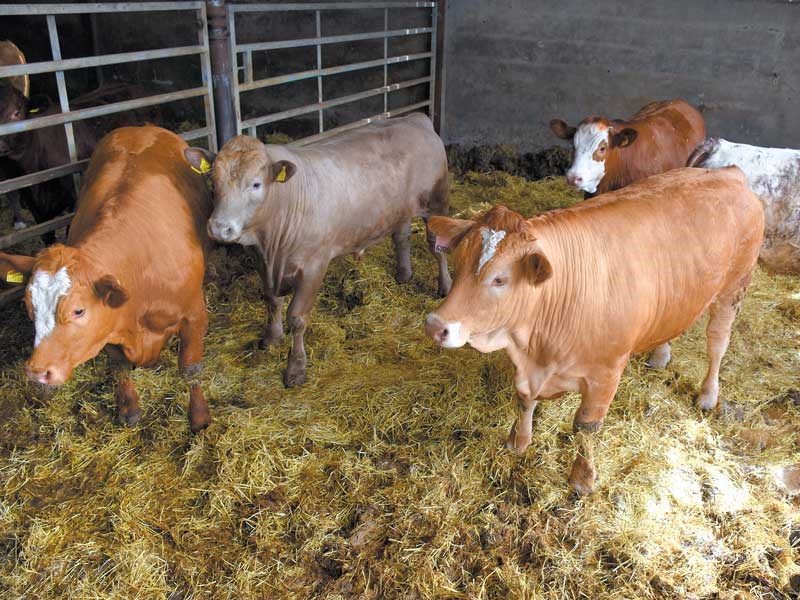 Finished cattle awaiting transport to the meat plant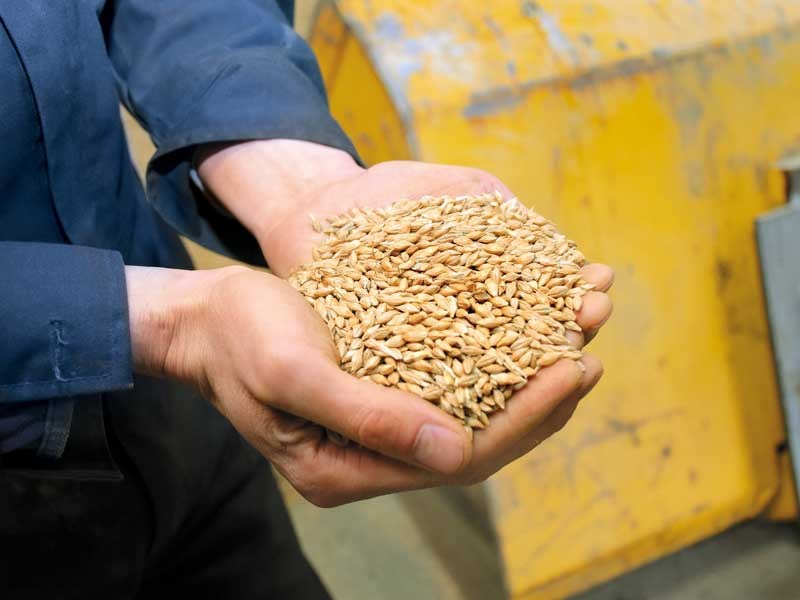 Barley is destined for the whisky distilleries

Farming in the north-west of Scotland can be tough enough given the somewhat challenging weather conditions, but the right machinery can make things a little easier
Mike Martin runs Garguston Farm at Muir of Ord, on the Black Isle peninsula, with his sons Ali and Johnnie operating a mixed arable and beef enterprise.
Included in the mix, the Martins grow 1094 acres of spring barley destined for the whisky distilleries, 80 acres of oats, 70 acres of winter barley, and 285 acres of seed potatoes.
The farm also grows 40 acres of silage, which they take two cuts from and graze the remaining 120 acres. All told, they farm just under 1700 acres of which 700 are owned, 150 are held via a tenancy, and the rest contract farmed.
All the barley goes for malting with 50% of the total tonnage going to Highland Grain just down the road from the Martin farm.
Machinery
The Martins run a number of different machines on the farm, including Fendt and John Deere tractors, Marston trailers, Bateman self-propelled sprayers, and Tong potato sorting equipment.
Using precision technology on this farm is a must to sow their crops and maintain them during the growth stages. Ali Martin says, "Laureate is the main variety of spring barley we sow, as it's a very high-yielding spring malting barley with an excellent disease and agronomic profile. On average, it yields around 3.5 tonnes to the acre with us.
"We plough everything. And we sow seeds using precision technology that has accuracy of two centimetres. The main tractors and self-propelled sprayers all use GPS for their operations."
In terms of machinery, the Martins opt to use their own rather than be part of a local machinery pool.
"We run Fendt and John Deere tractors," Ali says. "There is a Fendt 828 Vario and a Fendt 936 costing around £155,000 (NZ$288,219) each. There are two John Deere 6130 models and a 6140 model too.
"Two Bateman self-propelled sprayers look after all the spraying requirements. We replace the machinery regularly and buy them with warranties of 6000 hours and over."
Farm management
Looking after the land and crops is important for the Martins in their management programme during the year with soil condition high up on the list.
"It's of vital importance that we look after our soil. With that in mind, we spread solid farmyard manure from the beef herd on all the arable land. And we ensure the correct crop rotations are implemented.
"On our farm we do believe in using Roundup pre-harvest and it would be a disaster if Europe banned it," Ali says. "The winter barley is sown in September, harvested in July; spring barley is sown in March and harvested in September and the potatoes are planted in April or May and harvested from August to October."
Johnnie is in charge of the potato side of the farm, which is one of only 26 farms in Britain that is pre-basic seed potato growers. The seed potatoes are sold via eight merchants but mostly via Saltire Seed farmer owned co-operative.
They also sell to three Dutch companies and to IPM (Irish Potato Marketing), Branson and Greenvale.
"We sell 20% directly to estates and small farms in England and some at the end of the road in our Spud Hut on an honesty basis. It's supplemented with locally sourced eggs and vegetables," says Johnnie.
Global markets
Egypt is the biggest customer for Scottish potatoes and the Martins have also exported as far as Brazil, Israel, Iraq, Morocco, and the Canary Islands as well as Russia and Poland.
"All the potatoes are harvested and graded in-house," says Johnnie. "We have long-term Polish workers here who are a great asset to the farm, some of whom have been with us for 10 years."
The Black Isle has some of the most fertile soils in Scotland, mostly grade two and three, which is a stark contrast to the rocky outcrops on the Western Isles. "All told, we harvest around 4000 tonnes of potatoes per year and export about 800 tonnes. Egypt pays in the region of £380 (NZ$706) per tonne," says Johnnie.
As with most farms in the European Union, the Martins receive their Single Farm Payment or subsidy from Brussels which brings in £80,000 (NZ$148,758) per year. Ali adds, "The subsidy is around five percent of our total turnover. I'm not being arrogant but it wouldn't kill us to lose it."
Livestock
Looking at the cattle enterprise that complements the arable side of the farm, the Martins purchase all their store cattle in the spring time from Dingwall, Inverurie, Caithness, and Orkney livestock marts as well as from private sellers.
"We buy the cattle in weighing in the region of 380kg to 400kg, fatten them up, and sell around 700kg and over," says Ali. "The cattle are fed on a home grown mix, and we only buy in draff, which is a byproduct from the whisky industry, and pot ale syrup.
"I do most of the buying and enjoy the atmosphere at the marts. The Simmental breed is probably the one I go for mostly but we do have Charolais around and perhaps I should be looking more at Beef Shorthorns as they would do well on our mix.
"All the fat cattle are sold, on the hook, direct to ABP at Perth. It is the only product on the farm we could sell if we needed cash, as the others are all sold on contract. The cattle tie in well with the ground.
"The goal is to achieve a daily live weight gain of 1.4kg per head per day and as you can imagine feed costs account for the largest slice of our costs.
"Beef prices are currently hitting £3.50 (NZ$6.51) per kilo deadweight but we need it more around £3.70 (NZ$6.88) per kilo. A few years ago, we were achieving £4.20 (NZ$7.81) per kilo and it would be good to get back to those rates but I can't see that anytime soon.
"The store cattle cost us an average of £900 (NZ$1673) each and we aim to sell them for £1500 (NZ$2789) per head to leave us a decent margin after costs," he says.
Find farm machinery for sale in NZ
Keep up to date in the industry by signing up to Farm Trader's free newsletter or liking us on Facebook