Farm advice: Water monitoring technology
---
IrrigationNZ has championed the need for water metering since 2008 across the sector, from water users and water meter installers to the regional authorities who monitor and manage compliance
This has involved providing information to our members on the requirements and benefits of water metering through a variety of channels, as well as working closely with (and providing training to) regional authorities and the installation and service industry (who are also IrrigationNZ members).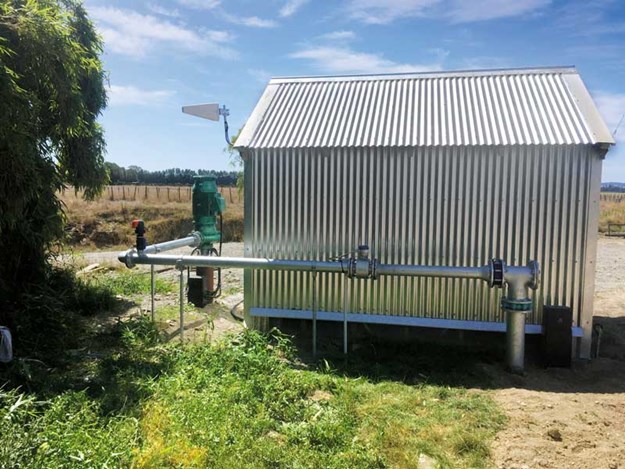 IrrigationNZ has established the New Zealand Water Measurement Code of Practice, which outlines requirements and good industry practice around water measurement. The Code of Practice has been developed to provide guidance on the selection, installation, verification, and validation of suitable water measurement devices and systems for compliance with the water metering regulations. It also promotes accurate measurement of water takes to assist in the monitoring process for water permit compliance and enforcement.
The Code of Practice is an important part of IrrigationNZ's Blue Tick accreditation programme. The Blue Tick programme really sets the standard for water meter installation and verification. The recent release of the government's proposal to reform the framework of our freshwater policy may have some effects on water metering, data recording, and the process of automatically transmitting the readings of an instrument more commonly known as telemetry.
One of proposals in the National Policy Statement for Freshwater Management (NPS-FW) is to amend the Measurement and Reporting of Water Take Regulations to make telemetry a mandatory requirement across all takes above five litres per second.
This requires consent holders to provide direct (daily) electronic data transfer to councils. Following suit to the introduction of metering (in 2010), there will be a phased approach, tackling takes above 20 litres per second in the first two years, out to six years for takes between five and 10 litres per second.
Consent conditions requiring telemetry have been enforced by Councils for several years, including takes below five litres per second, either where subject to low flow conditions or in sensitive catchment areas.
Telemetry is essential for the need to obtain better-quality data on water use and reporting, particularly where consents have stopped being issued based on depleting water availability, closer compliance monitoring, and to also better depict current allocation status' and, therefore, potential and future availability. 
The long and short of it is having up-to-date telemetry is positive both on the ground for those operating their irrigators to monitor water flow, rates and more but also at a council and local government level to monitor compliance and give insight to what is happening in different areas.
However, having this technology does come with its challenges and there will be some speed bumps. For consent holders, there's a cost involved with installing telemetry and sites that are not straightforward or are hard to access require greater up-front cost as well as ongoing monitoring.
For councils, they may struggle to keep up with the demand to effectively monitor and deal with the increased number of telemetered takes while using this data to make better-informed decisions at a regional level. Data provider companies will be scrutinised for their delivery of service and performance.
I support change and environmental bottom lines for our water is important. However, the technical ins and outs of the policy need to be considered before they're enforced as the degree of implications will be different for everyone.
Find farm machinery for sale in NZ
Keep up to date in the industry by signing up to Farm Trader's free newsletter or liking us on Facebook