Book reviews: December 2019
---
Books are ideal Christmas stocking filler, so the Farm Trader team have chosen a few of our favourite recent releases for you to enjoy over your summer break. Plus, we've got a swag of books up for grabs.
Taming the Wild
Kelly Wilson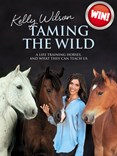 Random House NZ, $45
The plight of the Kaimanawas has captured the imagination of many, and the Wilson sisters have played a major role in highlighting the processes involved in rehabilitating and training wild horses. Kelly Wilson helped save 24 wild horses from slaughter during the 2018 muster, and mentored 10 riders as they tamed their first horses.
The journey sparked her desire to help others on this unique journey and Taming the Wild is a carefully collated and detailed guide to everything from horse behaviour and management to the intricacies of touch and approach, through to riding and competing. It's a meticulously detailed guide to horse management for riders and horse owners of all abilities.
Against All Odds
Craig Challen and Richard Harris with Ellis Henican
Penguin Random House, $40
This gripping read follows the intricacies of the planning and rescue of 12 boys and their coach, requiring sedation, and incredibly risky scenarios. A fascinating and ideal binge read for summer.In June 2018, the world held its collective breath as rescuers attempted to save the Wild Boar soccer team trapped deep in a cave in Thailand. Australians Dr Richard Harris and Dr Clive Challen were two members of the international cave-diving team, which managed, against near-impossible odds, to rescue the boys one by one in challenging circumstances.
Our Spaces

Alana Broadhead
Penguin Random House, $70
With social media and television shows feeding a relentless glut of home interior advice, Our Spaces offers a soothing calm amid this busyness. There's something immensely relaxing about being able to take a leisurely browse through a beautifully illustrated book as opposed to being bombarded with colour, information, and sound.
This showcase of contemporary New Zealand interiors is conveniently divided into spaces, with hundreds of ideas and insights to inspire and an underlying encouragement towards designing spaces which work for your individual lifestyle.
All of this is for you, A little book of kindness
Ruby Jones

Penguin, $24
A simple illustration by Wellington-based artist and writer Ruby Jones struck a chord with New Zealand in the wake of the 2019 Christchurch attacks, following which she was asked to illustrate a cover for the prestigious Time magazine.
This delightful compilation of thought-provoking drawings and words is an ideal stocking filler for all ages and personalities, encouraging kindness and self-appreciation. The pocket-sized collection is the perfect size to dip into when you need a little encouragement or emotional support.
The Magic of Sleep
Michael Acton Smith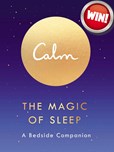 Penguin, $28
The importance of a quality night's sleep has become a topic of our times, and this little gem of a book encourages calm as well as improving your waking hours. There are a glut of 'sleep tip' books out there, but this one is packed with facts, anecdotes, tips, and life-changing tips for the ultimate good night's sleep.
Rather than being overly word heavy, there are illustrations, quizzes, recipes, and quick facts – all with the same end goal of helping re-educate your sleep habits. Dip in and out of the book, try some of the suggested exercises, or leaf through the trivia, quotes, and scientific research.
RV There Yet
Don and Marilyn Jessen
Bateman Books, $39.99

Even if you're not planning a lifestyle change or to explore the world in a camper van, this is a surprisingly fun read.
It's got everything you need to know if you do plan to dip a toe into the world of recreational vehicles, as well as an introduction to the wonderfully colourful community who enjoy life on the road, from mega trucks to pop-up campers. It's also packed with great New Zealand spots to enjoy, along with all the practical information you'll need before embarking on your RV journey.
Rescue, One New Zealander's Crusade to Save Endangered Animals
Michael Willis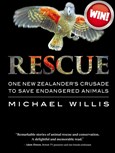 Quentin Willis Publishing, $45
The plight of animals around the world has been put under the global spotlight by Sir David Attenborough. Closer to home, Michael Willis, founder of Willowbank Wildlife Reserve, is doing his bit to save and conserve rare and endangered animals in New Zealand.
While his intentions and direction are noble and worth sharing, this book is a surprisingly riveting read, peppered with a healthy dose of humour as Michael shares his adventures, mishaps and passion for animals and conservation.
Down a Country Road II
Tony Orman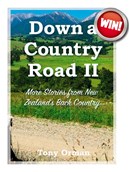 New Holland, $34.99
Following hot on the heels of the success of Down a Country Road, author Tony Orman returns with more stories from around rural New Zealand. Capturing the voice of pioneers who embrace a tough way of life with a wry sense of humour and no 8-wire sensibility, the read is entertaining and inspiring.
If you're a fan of rural and hunting yarns that you can dip into at your convenience, this is the ideal book for your gift list.
Win one of our summer reads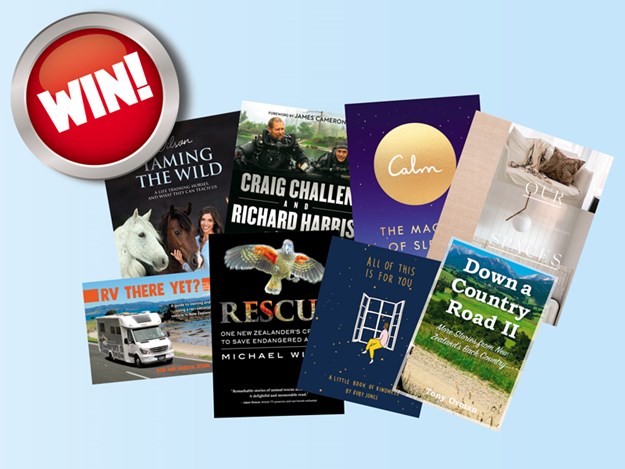 Books are ideal Christmas stocking filler, so we've chosen a few of our favourite recent releases for you to enjoy over your summer break. Plus, we've got a swag of books up for grabs.
Entries close at noon on 20 December 2019, so we can get them out to you in time to pop under the Christmas tree.
Keep up to date in the industry by signing up to Farm Trader's free newsletter or liking us on Facebook