Farm advice: Healthy waterways plan
---
On 5 September 2019, the government announced the launch of its 'Action Plan for Healthy Waterways'. Neil Dent from Gifford Devine Lawyers comments on it's significant implications for farming sector.
The Minister for the Environment, the Hon David Parker, said, "Our rivers, lakes and wetlands are under serious threat after years of neglect. We can't continue to go on like we are. If we don't fix things now they only get worse and will be more expensive to fix. Our Action Plan for Healthy Waterways aims to stop the degradation of our rivers and lakes, achieve a noticeable improvement in five years and restore our waterways within a generation."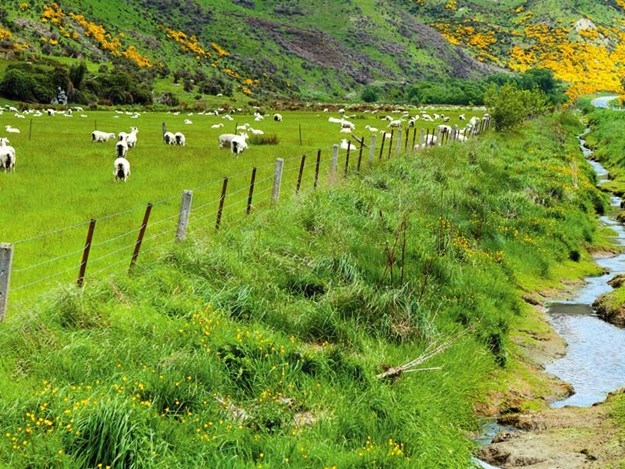 Discussion document issued
At the launch, a discussion document was issued that sought submissions by 31 October 2019. Among other things, the document provided:
A timeline for government decision-making on the issue of a new National Policy Statement for Freshwater Management and new National Environmental Standards for Freshwater
Work on the allocation of allowances to discharge nutrients
Implementation of new requirements
Further consultation on wastewater and stormwater regulations, and
A requirement for all councils to have plans to implement the new National Policy Statement for Freshwater Management by 2025.
The health of the nation's waterways was a major issue at the last election and has always been high on the agenda for the coalition government.
The Minister has previously announced a wide ranging review of the resource management system, which, among other things, proposed to review freshwater quality and enforcement powers for regional councils and other authorities.
Coalition government speeding up the process
While the previous government had begun to put measures in place to protect freshwater, the current government's plans are notable by their desire to speed up the process and also to raise the bar for freshwater ecosystem health. The discussion document states the government's aims to:
Speed up the implementation of freshwater regulations by amendments to the Resource Management Act
Set and clarify policy direction to bring our freshwater to a healthy state within a generation by a new National Policy Statement for Freshwater Management (NPS-FM)
Raise the bar on freshwater ecosystem health by introducing new attributes and requirements in the NPS-FM to protect threatened species and habitats
Support the delivery of safe drinking water through amending the national environmental standard for sources of human drinking water
Better manage stormwater and wastewater to stop things from getting worse and improve freshwater health in a generation through new regulations and potentially new legislation and
To improve farming practices, where needed, to halt any more deterioration and to improve freshwater health in a generation, through new national environmental standards for freshwater and regulations.
Serious implications for farming sector
All of the above points have serious implications for the farming community. Federated Farmers' submissions on the government's proposals ran to 184 pages.
Submissions have also been made by other sector groups. For example, Potatoes New Zealand has warned of 'unintended consequences' and, in particular, is concerned (as is the Federated Farmers' submission) about a lack of flexibility in what might be proposed by adopting a 'one size fits all' national policy without reference to specific regional variations and also cropping techniques.
Potatoes New Zealand points out that its particular crop requires rotation, often not returning to its original field for 10 years. Under the types of measures proposed, that field might not be available for that use in 10 years' time.
The farming community probably has to accept that political winds are blowing against some of the current farming practices and particularly the more intensive farming systems. However, the proposals do have some real concerns:
The time frame of 'material improvement' within five years and bringing freshwater to a 'healthy state' within a generation
What will the targets be for reducing nutrient run-off? Is the science proven?
It's clear that under these proposals in some regions the intensity of farming/cropping will need to reduce or may even become uneconomic, and
How does the sector grow, with a raft of new restrictions on land use?
Farming practices take time and money to change, and new technology takes time to develop. The government has promised a $229 million dollar package to help with transition. To put this into context – dairy, meat, and forestry alone contributed $25 billion in export receipts to the economy in 2017.
It will be interesting to see, in the current political environment, how the proposals develop, particularly with an election due next year. The coalition government is made up of three different political parties that, from time to time, need to appeal to different sectors of their support base. New Zealand First has been fairly successful in watering down or even stopping government proposals where they see political gain in doing so, for example, the now-scrubbed proposed capital gains tax.
Notwithstanding the above, the quality of our freshwater and the impact of farming on it is an issue that will not go away and must be addressed. Whether this begins a fundamental change in our agricultural industry and, therefore, the nation's economy, or whether it's just another hurdle that our farming community faces – and will ultimately clear – remains to be seen. 
Find more farm machinery for sale in NZ 
Keep up to date in the industry by signing up to Farm Trader's free newsletter or liking us on Facebook