The mighty ute – Part 2
---
Following up from last month's feature on farm utes, this time Farm Trader takes a closer look at the family wagon and its ability to cope with the demands of a rural lifestyle
Find out what Cameron's top eight picks are based on performance, versatility, and value for dollars.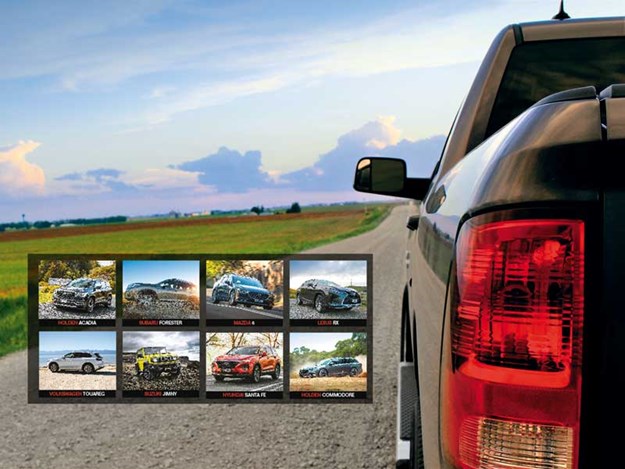 The good old family wagon might have morphed into an SUV of some shape for many, but comfort, standard equipment, and plenty of space remain important even if the average family vehicle's silhouette has changed over the years. Here are eight of the best on offer to rural Kiwi families, direct from the local showroom floor.
Holden Acadia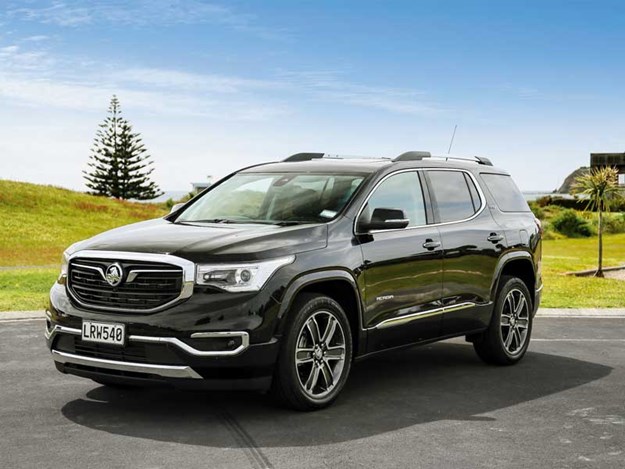 At time of publication, the Holden Acadia is in contention for more than one 2019 Car of the Year award, which will be good news for Holden, which gambled on its American-built seven-seat SUV (it's badged as a GMC over there) doing the heavy lifting for the brand in this country.
It's a worthy contender too. New Zealand-market Acadias' come fully-loaded with an enviable selection of standard equipment, including Apple CarPlay, wireless phone charging (for compatible smartphones), seven full-sized seats, and a heap of safety spec, such as Lane Keep Assist and Autonomous Emergency Braking.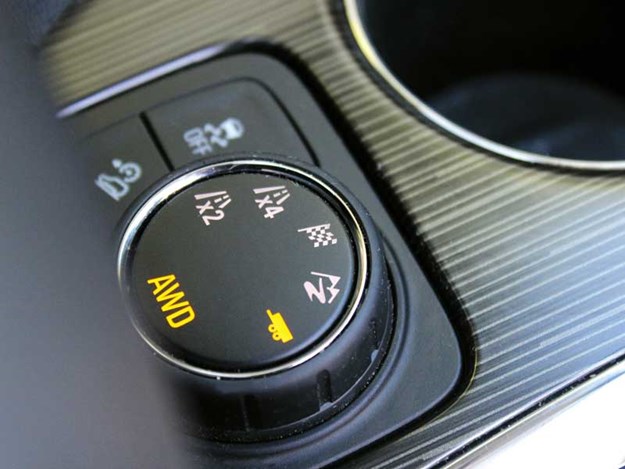 Power comes courtesy of a gutsy 3.6-litre V6, driven through a nine-speed automatic transmission. Holden leans hard on the idea of the Acadia not only providing plenty of room for the whole family but also on being a worthy tow vehicle.
If you're towing horse floats or boats, the vehicle's Hitch Guidance system gives you a handy centre line when you're backing up to the drawbar. Then, utilising clever 'bird's eye-view' technology, you can see the vehicle and what you're towing from above, which is handy when manoeuvring.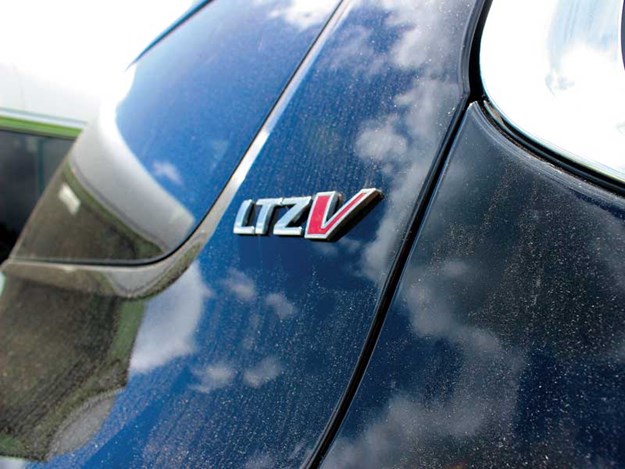 You can also check on the tow ball with a downward-facing camera view mid-tow for added peace of mind on the road. A specific 'Haul Mode' shifts the gearing to suit a load on the back too, so you're never overstraining the transmission.
Holden Acadia specifications
| | |
| --- | --- |
| Engine | 3.6L V6 petrol |
| Transmission | 9-speed automatic |
| Power | 367kW |
| Torque | 231Nm |
| Fuel economy | 8.9L/100km |
| Price | $71,990 (Acadia LTZ-V AWD)  |
Subaru Forester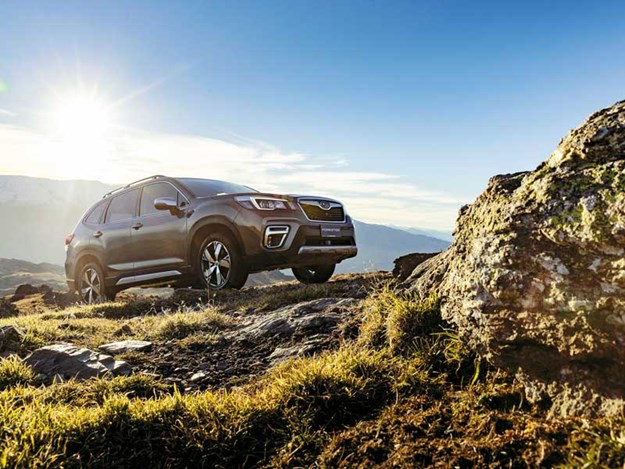 The previous Subaru Forester had a long shelf life and still has its rabid fans. The latest one – launched last year – ups the ante in terms of standard specification, underlined with more refinement than we've seen in past iterations. Traditionally, the Forester has been Subaru's workhorse; now, it mixes that practicality with some premium options.
All three Forester grades feel like a big step up. Underpinning the Forester is Subaru's excellent Symmetrical All-Wheel Drive system, coupled with the usual Boxer engine tech up-front (a 2.5-litre petrol four-in-all three Forester grades, pushing out 136kW/239Nm).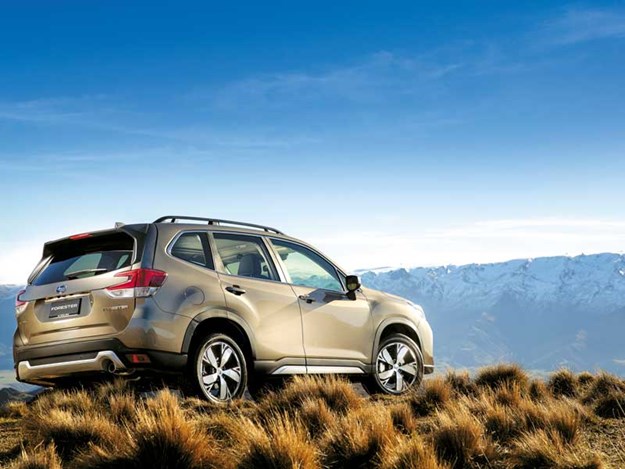 In addition to features such as Apple CarPlay and Android Auto smartphone mirroring technology, keyless entry and start, seven airbags, and reverse automatic rear braking (to avoid crunching into that low wall you might not have noticed in the reversing camera),
Subaru's EyeSight crash avoidance system is standard across the range, too.
This system collects together pre-collision braking and throttle management technology, adaptive cruise control, and Lane Keep Assist tech to help the car stay in the centre of the lane.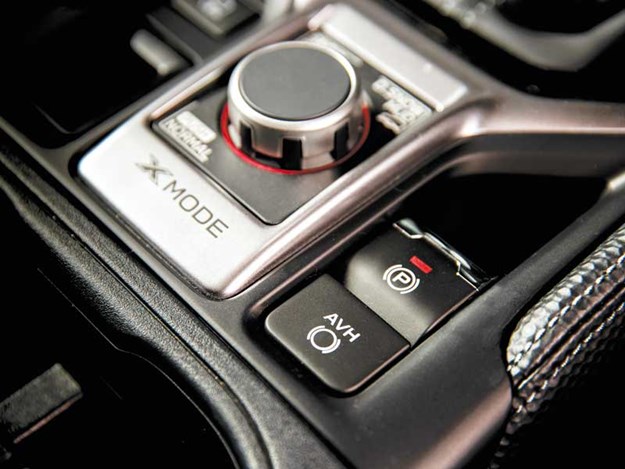 Added to this for the latest Forester is Subaru's facial recognition software (Driver Monitoring System), which uses a camera to monitor the face of the driver for signs of fatigue behind the wheel. It'll also (electronically) yell at you if you turn your head away from the road for too long while on the move.
Subaru Forester specifications
| | |
| --- | --- |
| Engine | 2.5L 4-cylinder Boxer petrol |
| Transmission | 6-speed automatic |
| Power | 136kW |
| Torque | 239Nm |
| Fuel economy | 7.4L/100km |
| Price | $47,490 (Forester 2.5 Premium) |
Mazda 6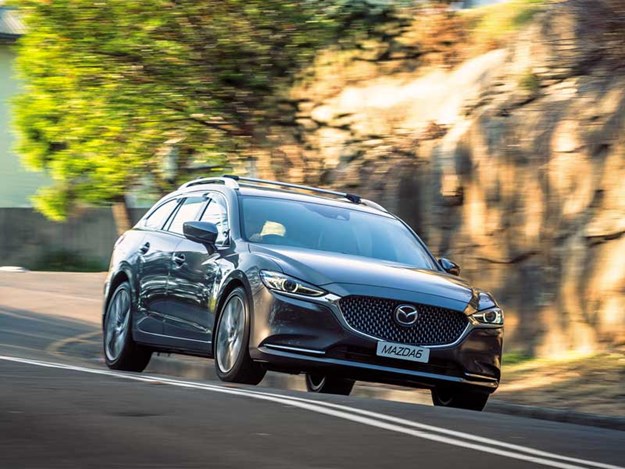 No discussion of versatile family-focused vehicles should be considered complete without mentioning the Mazda 6. While buyer trends have moved very much over towards the SUV side of the ledger, Mazda's largest traditional sedan/wagon model still makes a strong case for considering the lower-slung option.
A bit like fellow Japanese carmaker Subaru, Mazda has really pushed ahead of the pack in terms of premium tech, materials, and options. It's true of the company's larger vehicles that the level of sophistication and quality evident in the cabin is very much on par with what you might be expecting from the German brands.
Available with both a 2.2-litre diesel and 2.5-litre petrol engine, the Mazda 6 is at its best in good-looking wagon form. Here it offers 506 litres of luggage space (or 1648 litres with the rear seats folded flat), decent leg, shoulder, and head room for all occupants, and gizmos aplenty for the driver.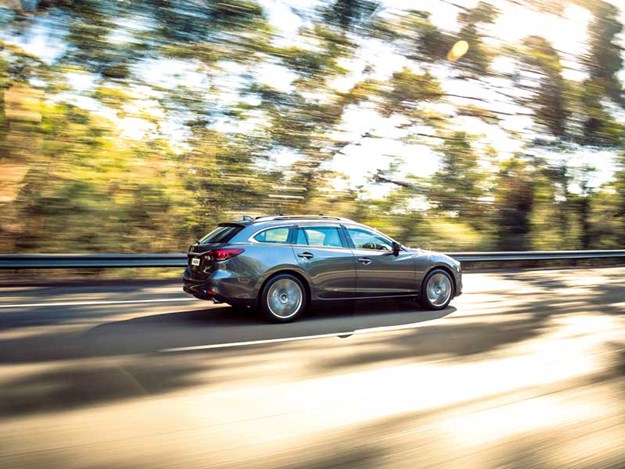 These include an intuitive MZD Connect infotainment system accessed through a bright eight-inch display and augmented with a mix of steering wheel-mounted and voice-activated controls. Satellite navigation is standard across the range and leather trim is an option if you want it.
Unsurprisingly, Mazda's family wagon also gets a bevy of safety kit, including Blind Spot Monitoring to help warn the driver of vehicles sitting beyond their peripheral vision, Radar Cruise Control, and ISOFIX child seat anchor points.
Mazda 6 specifications
| | |
| --- | --- |
| Engine | 2.2L SKYACTIV-D turbo diesel |
| Transmission | 6-speed automatic |
| Power | 140kW |
| Torque | 450Nm |
| Fuel economy | 5.3L/100km |
| Price | $54,495 (Mazda 6 2.2 Diesel Limited) |
Lexus RX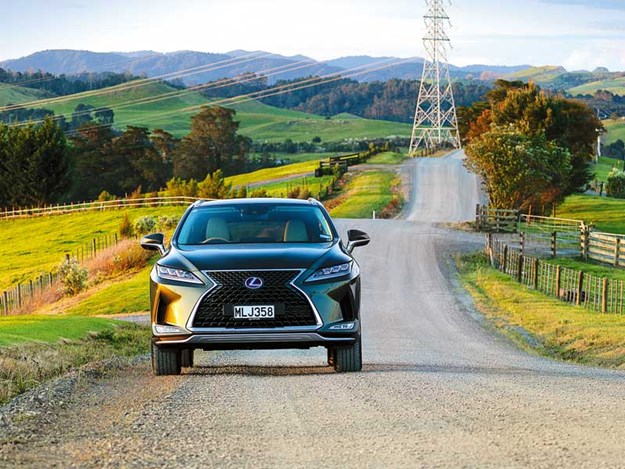 Celebrating its 30th year in 2019, Lexus is still a comparatively young automaker, although, those three decades have seen a massive evolution in terms of styling and brand direction. Perhaps undermined a bit in its early years by the presence of used Japanese imports on Kiwi roads, the Lexus of today is a much different beast, flying the flag for luxury (as it always has done) and for performance, too.
The RX SUV has long been the company's biggest seller, both here and overseas. Seen by critics as a bit of an imitator of German cars in its early years, if ever there was a model in the Japanese firm's range that 'looked' Lexus from the very start, it was the distinctive RX. The same can still be said of the incoming 2020 model.
Available as both a V6 petrol and a V6 petrol hybrid with an electric motor that enables emissions-free motoring at lower speeds, the RX is now also available with seven seats for extra family-sized practicality. There are eight models in all, with the commonality between each being design-focused exteriors and plush interiors.
The RX isn't a cheap option, but with a raft of amazing technology available – such as wireless phone charging, the ability to 'read' road signs and advise of speed limits automatically and BladeScan Adaptive High Beam which triggers individual LEDs to illuminate the road ahead without startling pedestrians or oncoming drivers – this luxury SUV offers plenty for the price.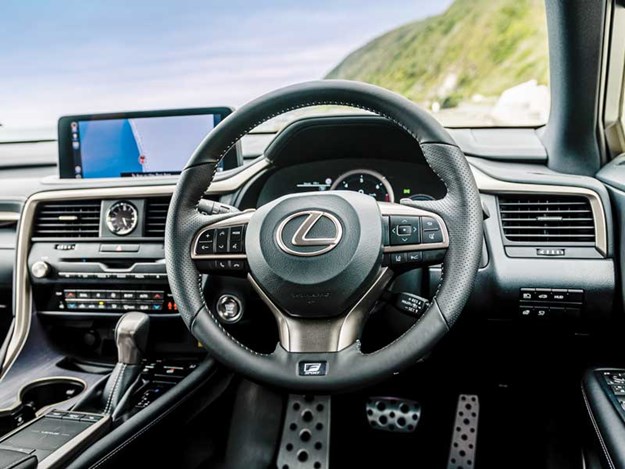 Lexus RX specifications
| | |
| --- | --- |
| Engine | 3.5L V6 petrol hybrid |
| Transmission | Continuously Variable |
| Power | 230kW |
| Torque | 335Nm |
| Fuel economy | 5.7L/100km |
| Price | $126,900 (RX450h Limited AWD) |
Suzuki Jimny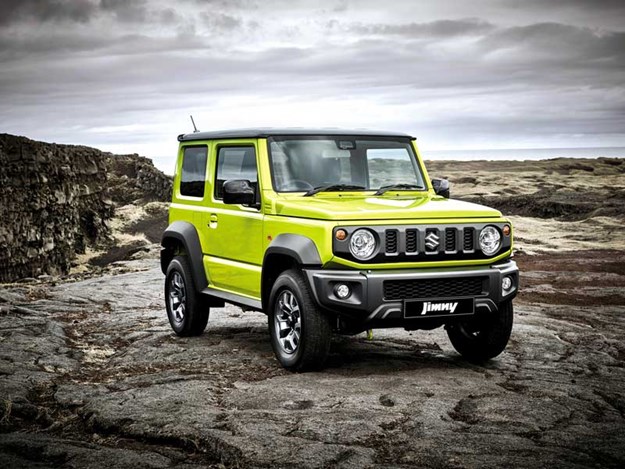 You're absolutely right. Technically, the Suzuki Jimny probably shouldn't appear in an assortment of ideal family vehicles.
It is, after all, a little on the tiny side. But sometimes, it's the smallest thing that excites the most. Suzuki excels at making small cars with stick-ability and the diminutive Jimny represents Suzuki at its best.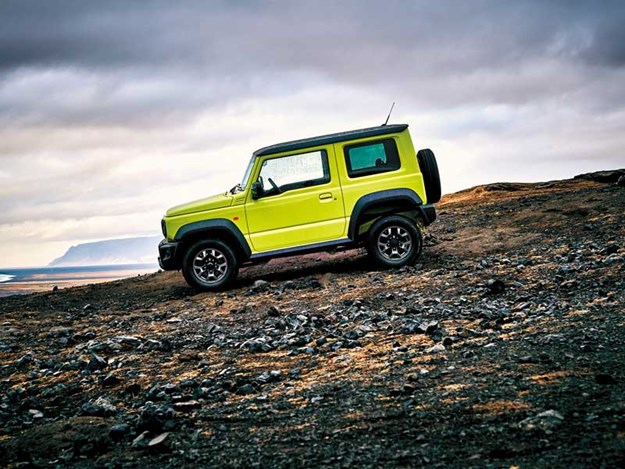 The Jimny encapsulates back-to-basics motoring. It's a vehicle that hasn't strayed too far from its blueprint across four generations yet has somehow been utterly enlivened by its most recent makeover.
An upright body, big wheel arches, and a clamshell bonnet give the updated Jimny a robust look that echoes back to when the Japanese manufacturer built something very similar in looks called the Samurai. Remember that?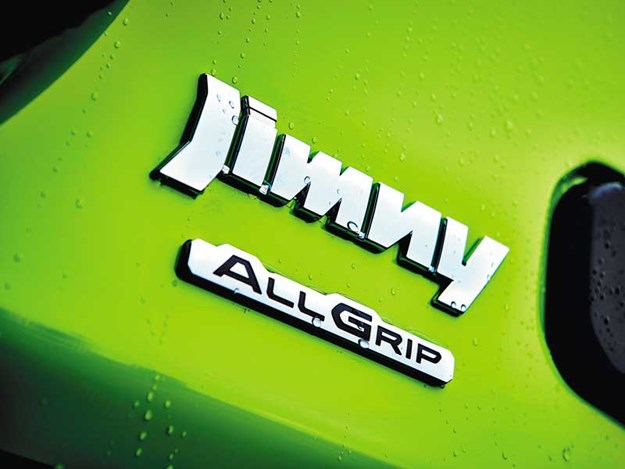 The latest Jimny boasts improved ride and handling on tarmac, a broader suite of safety technology, and a simple-to-use touchscreen infotainment system that pulls the model into the 21st Century. It also remains a proper off-roader, with Suzuki's AllGrip Pro 4WD system in place. But it no longer feels wholly compromised in favour of what it can achieve beyond the farm gate.
If the idea of a keyring-sized 4x4 with plenty of head-turning character appeals, then this is your best bet. Actually, it's probably your only bet.
Suzuki Jimny specifications
| | |
| --- | --- |
| Engine | 1462cc 4-cylinder petrol |
| Transmission | 4-speed automatic |
| Power | 75kW |
| Torque | 130Nm |
| Fuel economy | 6.4L/100km |
| Price | $27,500 (Jimny Sierra Auto) |
Volkswagen Touareg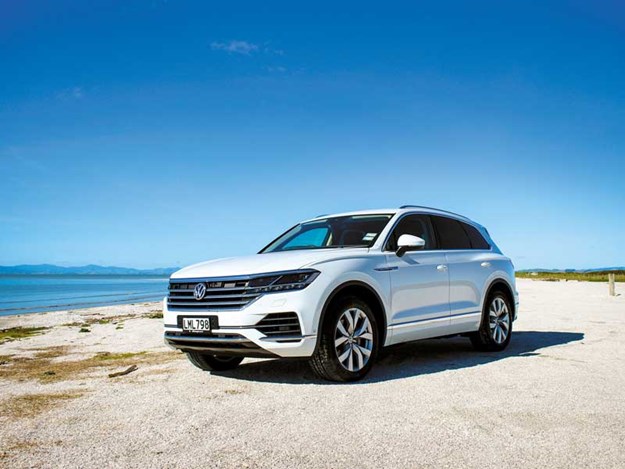 Volkswagen's biggest passenger SUV, bar none, is difficult to spell but easy to be impressed by. The Touareg is built on the same high-tech platform as the Audi Q7, Bentley Bentayga, and Porsche Cayenne. So, proper premium.
The latest iteration, launched about a year ago, is the biggest Touareg yet (77mm longer and 44mm wider than the last one). There's a lot more room inside for both passengers and stuff in the boot. But, despite the bigger dimensions, the XL-sized SUV is 106kg lighter than its predecessor.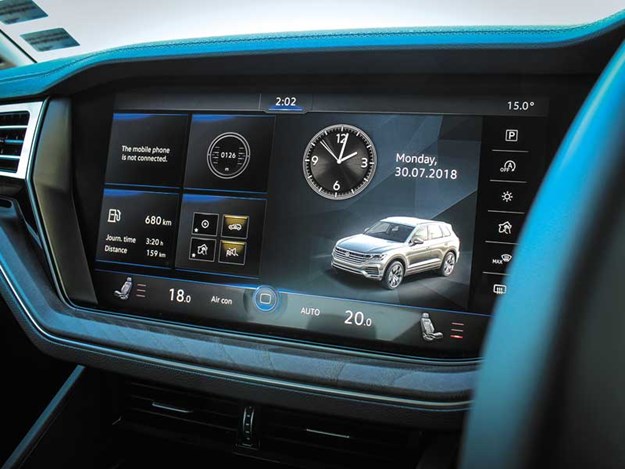 The Touareg is a good-looking, well-specified vehicle, with a heap of sophisticated stuff on-board.
It costs a fair bit, but then of course it does; it's Volkswagen's flagship. The most obvious update upon climbing inside is the new Innovation Cockpit, which does away with virtually every traditional switch and button, offering completely touch- and gesture-control-based functionality instead. It's an impressive set-up.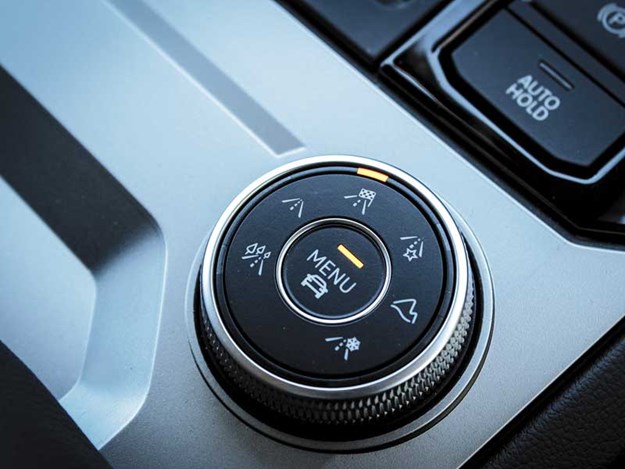 Night Vision is another new advent for the latest Touareg. Like something out of a spy thriller, this system uses a thermal imaging camera to detect pedestrians, cyclists, and even animals at night, warning the driver in the event of a possible prang. Some things never change, though; the Touareg remains a thoroughly capable all-wheel-drive load-lugger and boasts a braked tow rating of 3500kg.
| | |
| --- | --- |
| Engine | 3L V6 turbo diesel |
| Transmission | 8-speed automatic  |
| Power | 210kW  |
| Torque  | 600Nm  |
| Fuel economy  | 8.1L/100km  |
| Price  |  $119,990 (Touareg TDI V6S R-Line) |
Hyundai Santa Fe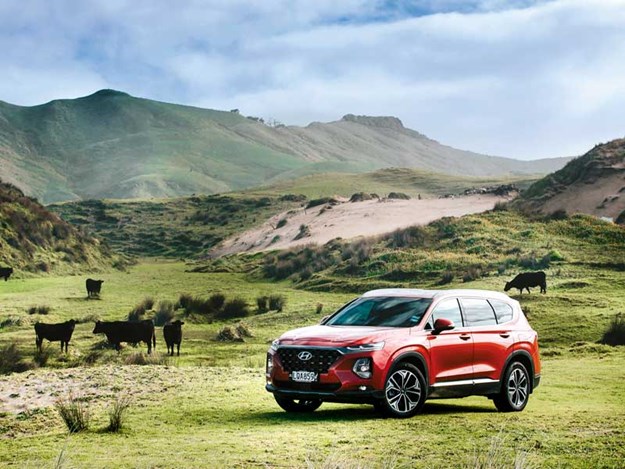 Hyundai's model offering has matured over recent years and what was once seen as a bit of an oddball Korean brand is now a Kiwi staple. While Hyundai has made serious inroads into electric vehicles and even has a proper fire-breathing hot hatch in its large range (the awesome i30 N), the big money remains in the SUV segment. The Santa Fe SUV is immensely popular, offering plenty of bang for buck, underscored by usable family-sized space.
Around five or six years ago, something unexpected happened with the Santa Fe: it became genuinely aspirational. The latest iteration is sharp-looking and well-specified across the board.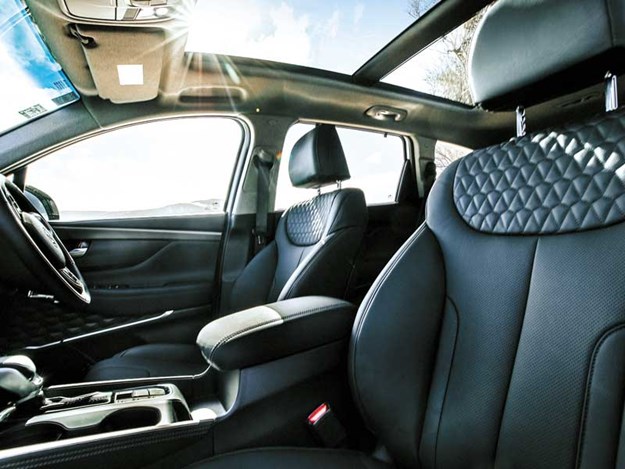 It's a dedicated seven-seater for the Kiwi market and a lot of thought has gone into creating a better space for third-row passengers; there's more outward visibility, buttons that fold seats remotely, and hand-grabs where kids getting in and out of the back need them most.
The new Santa Fe is longer and wider and there's more room inside for passengers and cargo. The 2000kg braked tow-rating is handy, too. Hyundai has also unveiled a new SmartSense system with the SUV, offering a whole array of safety sensors and alerts. It even uses motion detection software to remind you if you've left a sleeping infant in the rear.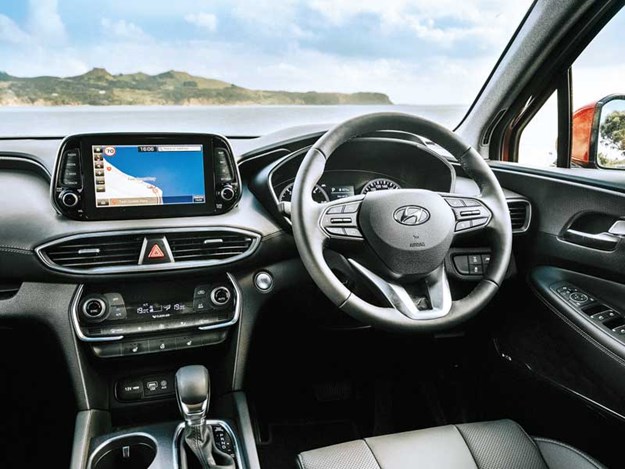 There are six variations on the Santa Fe theme to choose between, spread across three trim levels with both petrol and diesel engines up front. So, plenty of options for any rural family.
Hyundai Santa Fe specifications
| | |
| --- | --- |
| Engine | 2.4L petrol  |
| Transmission | 6-speed automatic |
| Power | 138kW |
| Torque | 241Nm |
| Fuel economy | 9.3L/100km |
| Price | $69,490 (Santa Fe 2.4 Petrol AWD Elite) |
Holden Commodore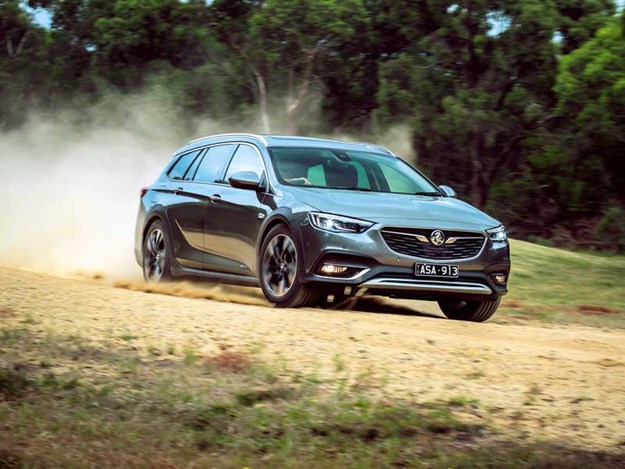 There probably isn't a passenger car around today that has lost more populist ground in recent times than the venerable Holden Commodore.
But it once represented the absolute ideal in rural family motoring, so deserves a spot here. Oh, and while not an opinion likely to win any friends, in terms of value, efficiency, safety, and space, it's probably the best Commodore there has ever been.
The latest Commodore isn't built in Australia (where Holden doesn't build anything anymore) but rather in Germany by Opel. All the early Commodores were rebadged Opels, though, so in effect, the nameplate has returned to its roots. Not that rabid Aussie V8 fans would care to admit that.
The ZB generation Commodore is utterly different in every way; no more sedans, only liftbacks and wagons, a diesel model, front- or all-wheel drive but no rear-wheel drive. But it has been greatly improved and there's plenty of variety, with LT, RS, RS-V, VXR, Calais, and Calais-V grades available. Overall, the Commodore comes loaded with much more tech spec, more standard safety equipment and features better on-road manners, too.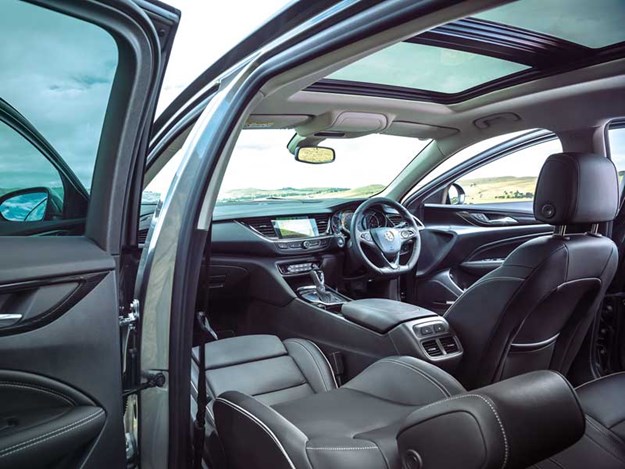 The hero model is the 'hot' VXR, replete with sports mode and Brembo performance brakes. The range-topping Calais-V Tourer (read: station wagon) will suit families, with its slightly raised ride-height, plush interior, dual panoramic sunroof, and all-wheel drive engineering. It's an able performer on the road, with a handy 2100kg braked towing capacity, too. No, it's not made in Aussie. But who cares?
Holden Commodore specifications
| | |
| --- | --- |
| Engine  | 3.6L V6 petrol  |
| Transmission  | 9-speed automatic |
| Power  | 235kW  |
| Torque | 381Nm  |
| Fuel economy  | 9.1L/100km  |
| Price  | $65,990 (Commodore Calais-V Tourer) |
Find more farm machinery for sale in NZ
Keep up to date in the industry by signing up to Farm Trader's free newsletter or liking us on Facebook