Why your dairy levy matters
---
The contribution dairy is making to help New Zealand get through the impact of Covid-19 is increasingly being recognised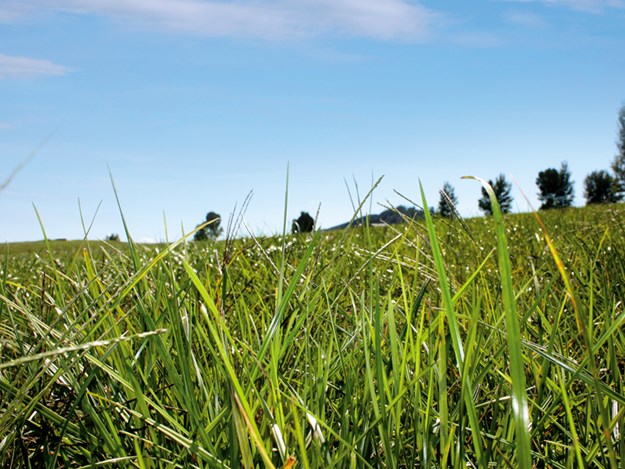 All sectors and Kiwi businesses are facing challenges in the current climate of uncertainty due to COVID-19. Farming is no exception, but the contribution dairy is making to help New Zealand get through this is increasingly being recognised.
Dairy is our nation's biggest export earner and underpins our economic and social wellbeing as a country and within our local communities. In the next decade, we can expect to see rapid changes.
In May, farmers have the opportunity to vote on the future of the milksolids levy, which funds DairyNZ's activities. We recognise it's a difficult and busy time, however, the vote can't be delayed as it's set by legislation. I believe that voting is important and continuing our milksolids levy is vital to enable our sector to keep thriving and innovating.
The levy has been part of New Zealand dairy farming for 17 years. It has allowed DairyNZ to invest in research and development, advocacy, and extension activities to support farmers through a raft of changes during that time.
The levy enables DairyNZ to deliver a broad range of industry-good activities. Most recently, as dairy's industry body, we've communicated rapidly-changing updates on COVID-19 to all dairy farmers and collaborated with MPI and dairy supply companies on how on-farm activities can be undertaken, within safety requirements.
I believe dairy farmers get a strong return on their levy investment. For every $1 dairy farmers invest, the government and other organisations co-invest a further $1.80. And the return on that investment is even better. An independent economic evaluation of DairyNZ's key investments showed at least $15 of value for each $1 levy dollar.
This $15 includes improvements in farm productivity. For example, through investment in improving cow genetics and pasture selection science and tools and compliance costs saved through advocacy work.
DairyNZ has worked with the government to limit costs to farmers and achieve some significant wins, such as keeping agriculture out of the Emissions Trading Scheme. This will save farmers more than $5 billion during the next 30 years. 
Through education initiatives, DairyNZ is also involved in reducing injuries and deaths on farms, while the Tb programme has minimised trade constraints and the costs of managing affected herds.
DairyNZ's scientists, policy teams, and other specialists are committed to delivering for farmers. Through our teams, the levy supports farmers in many ways – whether it's researching how plantain can reduce nitrate leaching or providing advice through the Southland floods or advocating for practical, science-based solutions to improve water quality.
As we face increased uncertainty, along with public scrutiny and ongoing political pressures, I believe having a sector body focused on working for dairy farmers will continue to be important.
Have your say
I encourage all levy-paying dairy farmers to vote by 30 May. Voting requires just one tick – yes or no. This is your levy, your vote and your future. 
Milksolids levy voting now open
What: You're being asked to vote on whether you agree that a levy on milksolids, used to fund research and development and other sector activities, should continue.
When: Voting closes 5pm Saturday, 30 May.
How: Online or by post. Due to COVID-19, delays to postal voting could occur so we encourage online voting where possible. See dairynz.co.nz/vote for information.
Find farm machinery for sale in NZ
Keep up to date in the industry by signing up to Farm Trader's free newsletter or liking us on Facebook