Women in Ag: Emma Buchanan from Soter Rural Compliance
---
Environmental management specialist Emma Buchanan knows that creating a farm environment plan (FEMP) can be daunting, so she's devised ways of making it easier and helping farmers meet compliance standards.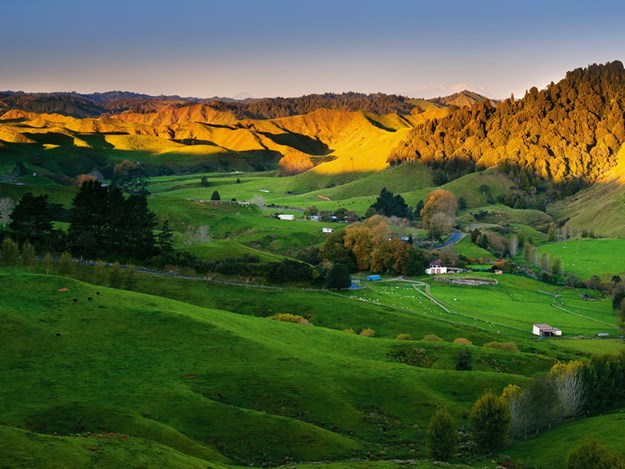 With a wealth of experience and knowledge to back her, Emma has created her own business from the demand to help demystify and simplify the process involved in creating a farm environment plant.
"I could see there weren't a lot of options available for high-quality, low- cost environmental plans, so that'​​s what I set out to do," she says.
Well qualified
Before launching her business, Soter Rural Compliance in 2014, Emma worked in the national office for the Ministry of Justice as manager of business performance, information and analysis.
At the same time, she gained a post graduate diploma in resource and environmental planning and an advanced sustainable nutrient management certificate. Her long-term goal was to live in the country and so in 2010, she moved to Hawke's Bay, at the same time working at Massey University where she ran a project building a data warehouse.
"However, the three-hour commute and having a young baby made me change tack. I had the skills and qualifications to help farmers, so that's what got me started," says Emma.
Emma has also had experience running her own sheep, beef, and cropping farm in Central Hawke's Bay.
Legal requirement
"Regional councils around the country have been introducing requirements for farm plans, and the new rules proposed by government looks as if they may be required nationwide in the next few years," says Emma.
Regional councils throughout the country are at different stages with this process. In Tukituki, Horizons, and Canterbury, it's compulsory, and Waikato is close.
Each regional council will follow a process called a Plan Change, with new rules rolled out and feedback asked for before it becomes part of the regional change.
"If farmers make submissions and are involved from the outset, it gives them the best chance they've got to influence the way policy is designed," she says.
Practical steps
Emma has created a tool kit titled, 'A Practical Guide to Farm Environment Planning.' It takes farmers through a step-by-step process that explains how the laws came about and what's involved in the process of developing an FEMP.
The guide covers a wide range of issues, including mapping, nitrogen and phosphorous management, spray and chemical management, waste management, and fire protection.
"The more information farmers have about what's required, the better the result they should get.
They can direct the plan development process for their farm and take some control back from expensive consultants. I like to think of it as 'bringing control back within your fence line.' If you do decide to hire a consultant, you can then at least direct them and say 'this is what I want.'"
How the process works
When it comes to creating an FEMP, the regional council has a checklist of rules.
"It's pretty easy to follow if you treat it like a set of instructions," says Emma. "Address all the things on the list that do apply and note how the ones that don't apply, aren't relevant."
An example of Emma's approach is to collect information to create a nutrient budget through Overseer™ software of the farm's nutrient movements. "Some regional councils require a nutrient budget and it's also useful for understanding greenhouse gas emissions.
We then drive around farm. I use an app that allows me to geolocate my photos position so when I get back from the property, I understand the lay of the land. Then off I go and write up the plan."
Emma says it's common for people to feel anxious about FEMPs. "They've heard stories of it being a horrific process and have notions that they have to fence all their waterways (we prefer to call it stock exclusion).
"The rules vary depending on the type of animals you run and the slope classification for your property. Once you have an understanding, on a case-by-case basis, for each waterway, it's not the scary beast they thought it was."
Emma comes at it from a farming background and a business perspective.
"I really want farmers to succeed within the compliance environment so that it's a win-win for them. I want them to be safe, secure, and squared away. If the outcome is fresher water, that's great.
"I also want them to feel comfortable and to know, as the result of the hard work they've put in, that they have a resilient business; the more diverse their landscape is, the more resilient I hope their business will be."
Regional councils will have a list of approved providers whose work they've checked. Besides this, Emma recommends, "the safest approach is to get quotes; if someone can't tell you what an FEMP is going to cost, then they clearly haven't done enough to know what they're doing."
Rewarding work
Emma finds her work incredibly rewarding and enjoys seeing "the moment of relief, after, maybe, having some negative feelings towards having to do this.
"After a few weeks, when we've worked through a bunch of issues, people will often sidle up to me and say, 'You know there's something in this environmental thing, Emma'. I notice the subtle change in mindset as people discover it's not so scary and much more feasible than was originally estimated."
Support that's available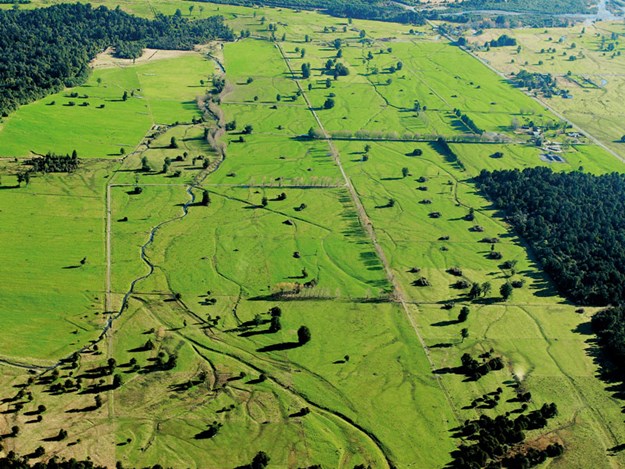 Farm plans are largely a mapping exercise reckons Emma. "You need to be able to show where all the environmental risks and issues are on a farm and where you intend to take action."
She outlines a few ways that mapping can be done, from the low tech – a physical map and tracing paper to illustrate a plan – to high tech – professional software such as ArcGIS or Google Earth.
Other options for recordkeeping include mobile capable software such as FarmIQ and Cloud Farmer. Then there's the good old-fashioned notebook style or spreadsheet, if preferred.
"Whichever way you do it, you need to keep a good set of records to make your farm plan easy," says Emma.
A range of organisations offer support such as regional councils (free advice, grants, maps, cheap plants, and poles), Deer Industry NZ, Dairy NZ, Beef + Lamb NZ, Million Meters Crowdfunding for riparian planting, Te Puni Kokiri offers financial support for Maori farmers, and Fish and Game Support for wetland development. There are also government grants available under the Te Uru Rakau One Billion Trees scheme.
Teaching through workshops
Emma also takes environmental plan workshops and enjoys the opportunity to connect with farmers and their families. She's worked with Beef + Lamb NZ, Deer Industry NZ, Hawke's Bay Fruit Growers Association and Hawke's Bay Regional Council (HBRC). She finds the workshop a very effective way to learn.
"There's a lot of knowledge held within these groups; the best learning comes when the group works it out for themselves," says Emma. Living in a small rural town works well for Emma and consulting, running workshops, and being mum to six-year-old Holly, keeps her busy.
"I'm very lucky; my business is fun and exciting and I like that it aligns with my values as well as helping farmers reach their environmental goals with a minimum of stress," she concludes.   
Emma is an HBRC and Waikato Regional Council Approved provider of FEMPs, a Dairy NZ approved provider of Sustainable Milk Plans, and facilitates beef and lamb and deer environmental workshops across the East Coast.
Emma is also on the East Coast North Island Farmer Council and part of the Beef + Lamb Environmental Reference group. She has worked on dairy farms, and until recently owned a sheep, beef and cropping farm in Central Hawkes Bay.
For more information, visit soter.co.nz.
Find farm machinery for sale in NZ
Keep up to date in the industry by signing up to Farm Trader's free newsletter or liking us on Facebook