Business feature: Metalform
---
Better known in the agricultural sector for its liquid fertiliser sprayers, Tararua company Metalform has rapidly adapted to changing times to create brilliant PPE to help both the country and the business during the COVID-19 crisis.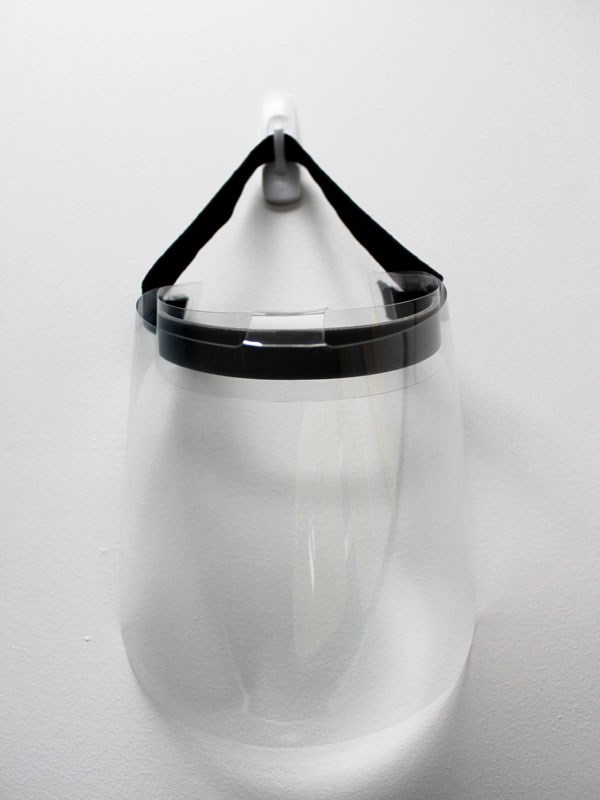 As the doors closed on 25 March on the eve of Level 4 lockdown, neither the owners or staff at Metalform in Dannevirke knew what their future looked like. "We all went home not quite knowing what would happen," says Metalform sales and marketing manager, Tim Henman. "That's when you really start digging and think, what next?"
Necessity is the mother of invention
It didn't take long for the management team to kick into action. Having seen news reports about the lack of PPE for frontline essential workers around the country, their brains began ticking.
Working from their respective homes, Metalform designers came up with the idea to make PPE face shields to protect against the risk of particles being transmitted by the virus.
"We needed something we could easily tool up for and that was it," says Tim. Metalform, a design and engineering business, which began in 1961, is currently making up to 7000 face shields a day.
Clients include community hospitals, emergency departments, supermarkets, food processors, on-farm services, and essential service retail stores. "Within two days of that first discussion, we had a prototype face shield made. Going from an idea to manufacturing at full production took only nine days," says Tim.
At prototype stage, we presented the face shield to the Ministry of Health's procurement arm, but when that didn't get much of a response, Metalform decided to deal directly with District Health Boards and a range of other outlets to market the face shields. The response was extremely positive. "People were pretty happy to see the face shields and liked the fact they were manufactured in New Zealand and easy to get.
While the media were promoting the idea that New Zealand was well stocked with PPE gear, if you spoke to frontline medical staff, this wasn't the case. As we understood, they were being starved of good equipment to keep them safe and asked to re-use and share what equipment was available."
An easy to get, New Zealand-made product
Tim says it's been a challenge to understand why there hasn't been a national directive or more support for a New Zealand-made PPE product such as theirs. "Although the supply of Chinese PPE equipment is starting to flow in again, why are we not supporting New Zealand with a 100% New Zealand supply chain?
We had a solution that could help people immediately. It was frustrating. The face shield is locally-made, is cost-effective, and can be received within 24 hours of ordering." Whatever way you look at it, thanks to a flurry of media coverage, the name Metalform has gone around the country as being a smart and innovative company who came up with a solution to a massive problem at just the right time.
Teamwork
During L4 lockdown, the staff at Metalform worked on split shifts. "To maintain social distancing, we had split teams of around 60 people working a half-day per group. Now that we've transitioned to Level 3, we've hired extra people to continue with the project."
Tim is pleased he and the team at Metalform were able to keep going and provide an essential service. "It's been good to do something productive; it was challenging going into four weeks of lockdown not knowing what we should be doing.
I'm happy that we were working on something that was helpful to the country during the coronavirus pandemic and helpful to the business as well. "All our staff understood that if there were no sales, there would be no jobs, so they readily engaged in this process."
At Level 3 and beyond, it will be business as usual but with strict guidelines says Tim.
"It's too early to know what it means for us yet. I'm sure there will be adjustments, depending on what our clients do."
From concept to reality
While the New Zealand family-owned business has offices and market representation around the globe, it firmly retains the characteristics of a small family business, with the third generation still being shareholders and directors.
Although Metalform is commonly associated in the ag industry for its range of tow and fert sprayers, the business is also involved in products from frost protection fans and electric wheelchairs to electronic tool vending and portable fire pumps.
Metalform PPE Face shield specs 
Face shields are made from 0.25mm PET clear plastic, with a foam band, which sits against the forehead, and an adjustable elastic strap, which fits around the head. Two models are available:
One-piece plastic – innovative design
One size fits all – adjustable elastic strap
Features:
Super light – only 29 grams
Comfortable –wearable for long periods
Length is 205mm
Fully assembled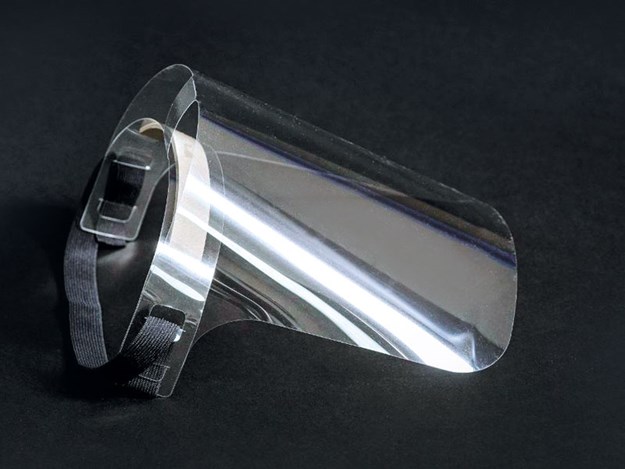 Find farming equipment for sale in NZ
Keep up to date in the industry by signing up to Farm Trader's free newsletter or liking us on Facebook