Profile: The Mighty Giant Model 2015 PTO-driven tub grinder
---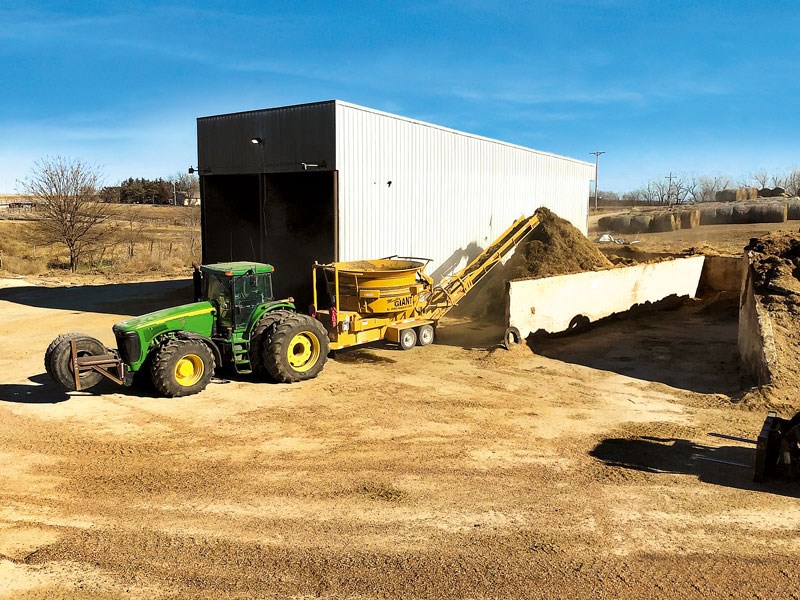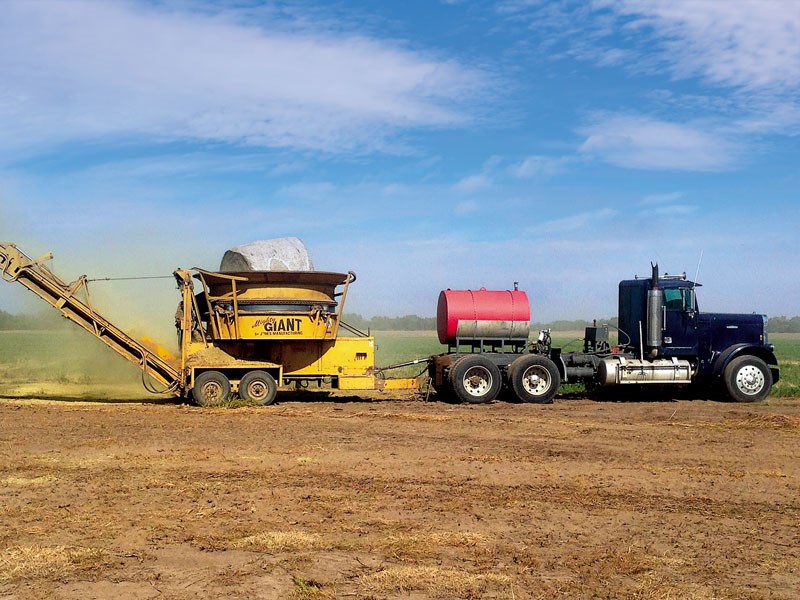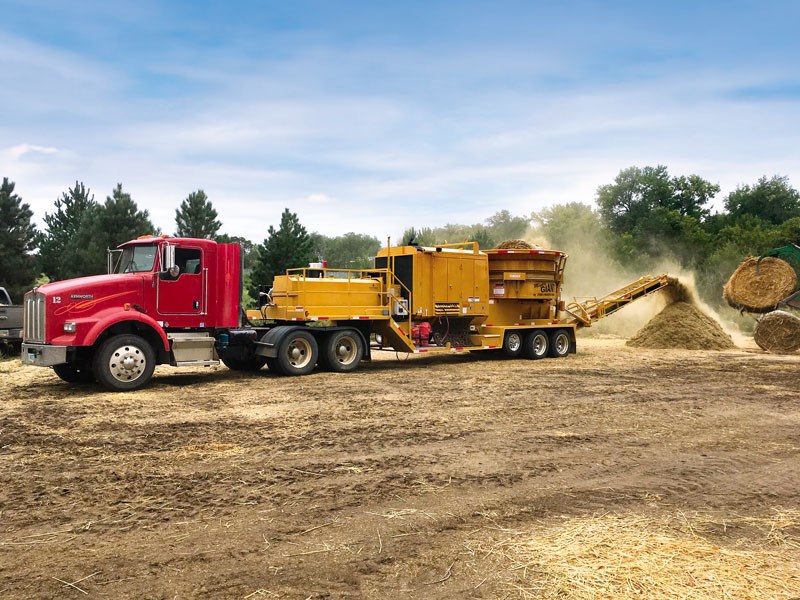 The Mighty Giant model 2015 is the highest capacity model of its kind in the world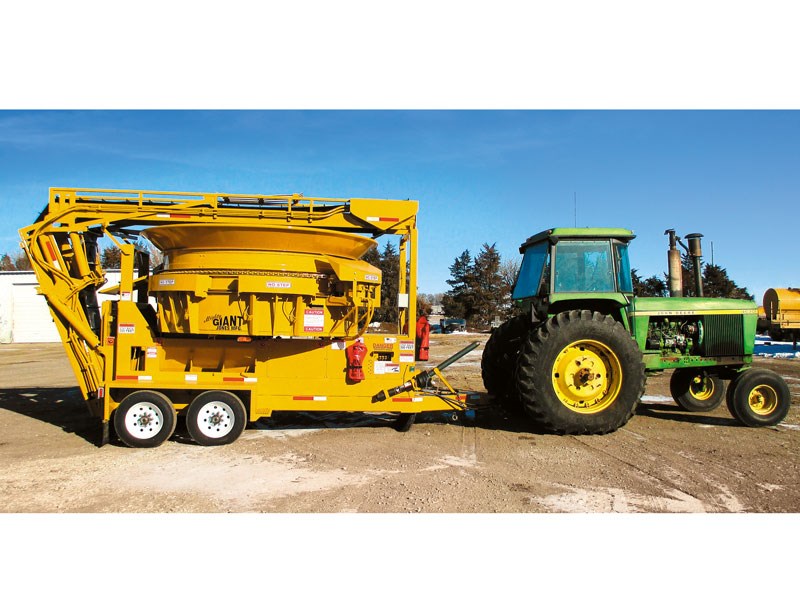 The Mighty Giant is capable of grinding any type of forage or grain

Built big for the Nebraska winter, the Mighty Giant Model 2015 PTO-driven tub grinder is making its debut in Australia
Hay bales have been a hot commodity in Australasia over the past year, with prices getting higher and bales getting bigger over the course of 2019. But taking hay from the bale and to the mouths of hungry livestock, on everything from feedlots to family farms, is not always an easy process – and an increasing number of farmers are turning to hay grinders to make fodder more appealing to cattle.
Valton Feeding Solutions sales and service manager Leigh Byron says with the change in approach, the need for hay grinders is rising and the higher the capacity, the better. For that reason, Byron and the team at Valton have taken on the distribution of the Mighty Giant model 2015 – a power take off (PTO)-driven tub grinder, which its manufacturers say is the highest capacity model of its kind in the world.
"These machines will do three bales in the time it takes its rivals to do one," Byron says.
"The output of the machine is second to none when it comes to what it can do in a timeframe. There has been a market for these hay grinders in Australia for some time, but to bring this Mighty Giant in is next level."
With a nine-tonne torsion spring suspension system, the 3.5-metre-high grinder uses tractors with up to 300hp (224kW) to operate 84 hammers used to pulverise hay and other materials for animal consumption.
The processed hay is then pushed out onto a 7.6-metre hydraulic folding elevator, which boasts a swivel capacity, enabling the operator to move it while operating in order to either build a larger pile or load different parts of a truck, rather than piling the hay in the middle. Byron adds that the 2015's remote control operating unit, which controls the speed of both the mill and the elevator, means that the Mighty Giant can be a one-person operation.
Find farming equipment for sale in NZ
Keep up to date in the industry by signing up to Farm Trader's free newsletter or liking us on Facebook