Cover story: SANY range of machinery in NZ
---
When it comes to helping grow New Zealand's economy, construction and agricultural machinery play a vital role.
Machinery is crucial in keeping our farming and rural infrastructures running efficiently. However, part of the key to success is investing in quality machinery, designed for maximum efficiency and with reputable service and parts back-up available.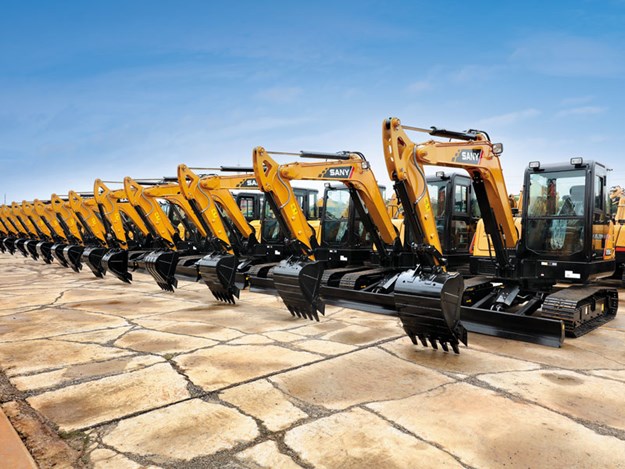 James McAllister from Vertu Plant & Equipment is driven to help keep the agricultural, construction, and contracting industries mobile and thriving, specialising in the impressive range of SANY excavators, rollers, and wheel loaders.
While not a household name in New Zealand, across the globe, SANY is reckoned to be the second-biggest excavator manufacturer in the world, and James is keen to grow its profile in New Zealand.
With decades of experience in the machinery and rural markets, including five years with Anka Products, James was drawn to the SANY range after visiting and viewing the products first-hand.
"While the initial appeal was around the physical appearance and performance of the brand, it wasn't until I was able to see the machinery in action and understand its scope of versatility that I seriously considered this exciting venture," says James.
"We've known the brand for a long time and past successes with the construction industry and other businesses over the years put us in a good position to secure the partnership with SANY."
Vertu goals
Since launching last year, Vertu Plant & Equipment has been rapidly making a name for itself. Its head office and showroom is based in Mount Wellington, with an innovative training and demonstration facility at Whanuapai, where various models can be driven and tested first-hand.
"We're keen to see SANY not only become a recognised brand in the industry but also the leading brand in New Zealand. It's on a strong growth curve in America and Europe and slots nicely into the New Zealand market in terms of ticking many boxes for quality, performance, and longevity.
"SANY is a global leader in the design, engineer, and manufacturing of heavy equipment, with the range encompassing excavators, telehandlers, wheel loaders, and rollers through to port machinery, motor graders, and forklift trucks."
Already making inroads into New Zealand's roading, construction, and agricultural industries, James is proud to be able to stand behind the range with some of the most impressive warranties on the market.
Impressive guarantees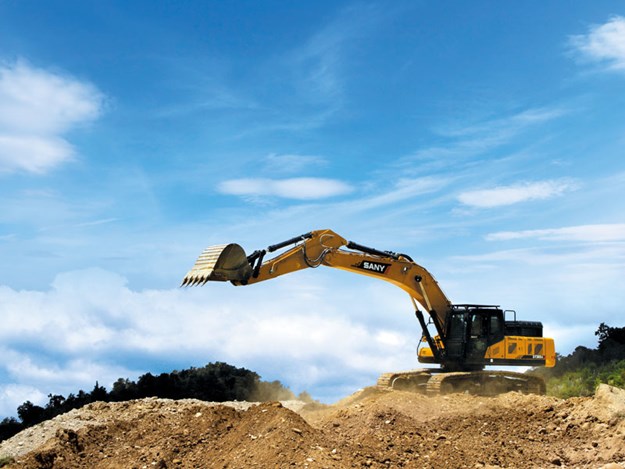 Every SANY machine (up to 19.7 tonnes) comes with a five-year, 5000-hour factory warranty. "This really gives peace of mind when it comes to investing in a piece of machinery like this, which plays a crucial role in farm or business infrastructure," says James.
"SANY has earned a reputation for reliability and performance. The five-year/5000-hour warranty and the four-year/8000-hour warranty on larger excavators (20-tonne plus) secures your investment and means you're covered if any issues do arise with your equipment," says James.
On top of the SANY warranty, Vertu offers a Quality & Service Matter promise, which provides customers with day-to-day support, on-site service, and like-for-like replacement.
"Basically, every machine comes with a complimentary 100-hour service undertaken by one of our experienced team of certified technicians.
There's a real integrity around the service and warranties we offer, and because New Zealand is such a mature market, we had to bring something next level to the game and stamp a strong peg in the ground. "We're upfront about making it clear that the support and service is here for every machine we sell."
Quality relationships
Choosing who to partner with receives careful consideration, and sales and service agencies around New Zealand are slowly growing at a rate that ensures every partnership is a solid one, with a mutual drive and commitment to excellence.
One of the longest sub-dealers is Global Tractors in Christchurch, with its own strong history in the farming, excavating, and earthmoving. James is open about addressing any preconceptions around Chinese-made machinery, confident in the quality and integrity of the SANY brand, which has long been aligned with its relationships with world-renowned brands such as Kawasaki, Cummins, and Isuzu.
"Rural businesses rely on grit and staying power of their equipment, day in and day out," he says. "SANY machines come equipped with features and capabilities that other brands charge extra for. The low cost of ownership, combined with field-tested toughness and durability, means operators can depend on their machine and trust they've made a smart purchase for their business."
From smaller, more nimble models ideal for working in and around farm sheds, feedpads, stock, and drainage to large-capacity excavators and graders for farm races and land contouring, the SANY selection caters for the diverse landscape of rural New Zealand.
But wait, there's more
A strong collection of attachments allows each machine to perform an extended variety of tasks, with grabbers, buckets, and auger attachments just a few of the options available.
"There's one thing all of the machines and all of the attachments have in common and that's quality," says James.
"From the initial design phase through to construction and finishing touches, the attention to details is notable, and it's obvious that the team behind the brand are well versed in the rigours of the industry." SANY is careful to partner and align with companies with the same high commitment to excellence, hence a solid relationship with other world-leading names.
"With support from SANY worldwide to support this side of the globe, it's an exciting opportunity for farmers and those looking for this kind of machinery to discover a well-priced and well-supported brand. "There's a diverse market here and the range of product available from SANY is well poised to meet those needs."
Variety of sizes
From the massive 400hp SY500H excavator with an eight-metre digging depth through to more versatile mini excavators such as the 15hp SY16C, the SANY range is built tough with quality componentry from Cummins, Honeywell, and Rexroth.
The 1.8-tonne SY16C digger is ideal for farm and construction work, as well as civil and drainage jobs. With zero-turn, it's versatile for tight spaces and offers plenty of efficiencies for landscapers, forestry, and lifestylers.  
Packed with technology, the clever design ensures each machine remains straightforward and simple to handle. Comfort and usability are high priorities and play an important role in machines today where operators can spend long hours.
SANY's SY35U was built to be an all-purpose machine, balancing power with smoothness and fuel efficiency with speed. This mini excavator offers multiple work modes to tackle a variety of different jobs and features a fully enclosed cab with in-cab monitor for quick, intuitive, and comfortable operation.
Built on a durable frame to handle tough terrain and working conditions, this track-driven excavator is ready to handle all your earthmoving and road-building projects. James says the SANY mini excavators have been through thousands of hours of field testing and key components have been fatigue tested more than 800,000 times.
The independently developed intelligent control system automatically matches the hydraulic pump output to the available engine power, delivering users greater hydraulic system efficiency and lower fuel consumption.
Keep up to date in the industry by signing up to Farm Trader's free newsletter or liking us on Facebook