Book corner: Winter warmers
---
Winter is the perfect time to curl up in a warm cosy spot, protected from the outside elements and immerse yourself in the world of an addictive book
We've put together some of our favourite new releases and better still, if you're one of the lucky chosen Farm Trader readers, you could even win your own copy. 
The Air That We Breathe
by Kara Douglas
$34.95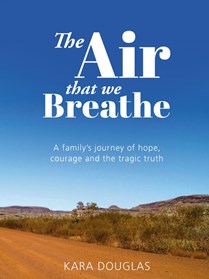 New Zealand author Kara Douglas neatly weaves a fictional family's journey through one of Australia's worst industrial disasters – that of the asbestos mines in Western Australia. A compelling read, her well-crafted novel offers a memorable insight into the gradual understanding of the effects of asbestos and the impact on families and communities.
Kara was inspired to spend 10 years researching her novel, which is based around true events, to pay tribute to her father who passed away from an asbestos-related disease. It's a thought-provoking read that's likely to leave you reeling at your lack of awareness around the devastation this industry caused.
A Lifetime In Galápagos
by Tui De Roy
$59.99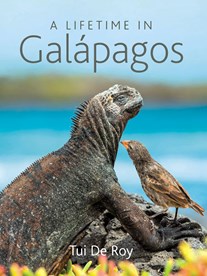 With tourism and travel at a grinding halt, this visually arresting book is the next best thing to visiting an exotic island and could well be the better option for quite some time.
Author Tui de Roy shares snippets of her fascinating life story, having left Europe with her family aboard a banana boat before a new life of self-sufficiency on Galápagos.
With hundreds of photos taken over the course of her childhood into adulthood, this is a truly engaging insight into the spectacular inhabitants of this corner of the world.
As magnificent as the photos are, it's an equally absorbing read of an extraordinary upbringing. From flamingos and ocean creatures to unusual reptiles and living volcanos, this is a world worth exploring. As is this incredible life well lived by Tui and her family.
Automania: Iconic New Zealand Collections by Don Jessen
$49.99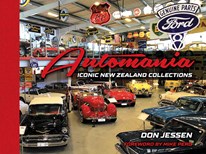 Now here's a coffee table book that's certain to be well-thumbed through, delivering both a visual feast of iconic vehicles as well as tales packed with hidden nuggets of Kiwi characters and collectors. Prolific author Don Jessen delivers once again with a beautifully presented book that's likely to top the Father's Day gift list for some time.
It's a journey of shared passions, bringing to life public and private collections, some of which you can travel to view and others you will likely never see in the flesh. Perfect to dip into, you'll find yourself spending longer than planned browsing through the pages – even if you're not particularly a car buff.
Jacinda Ardern 
by Michelle Duff
$39.99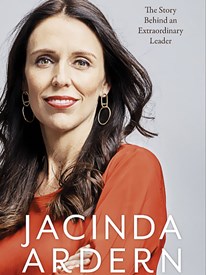 Despite the title of the book, this one's not a straight biography. Rather, the author has set out to find what the country's leader means to her. It feels more like a personal essay written by Duff, and in more than one instance, she tells her own story. 
The book takes us through Ardern's beginnings in small-town New Zealand as a nose-ringed teenager fighting for equality. Her political career is then tracked, highlighting challenges, and all along, we read what most of us already know. But what stands out in the book is Duff's emphasis on Ardern's gender.
There's no doubt New Zealand's prime minister has been a role model not only for the women in the country but beyond its borders too. Having said that, the book barely touches the surface.
There's definitely more to Ardern than what we've seen since the day she took the job. And I'm sure her biography will make for a riveting read, but for now, if you need a quick recap of our prime minister's career, this book is all you need.  
Win one of three winter warmer books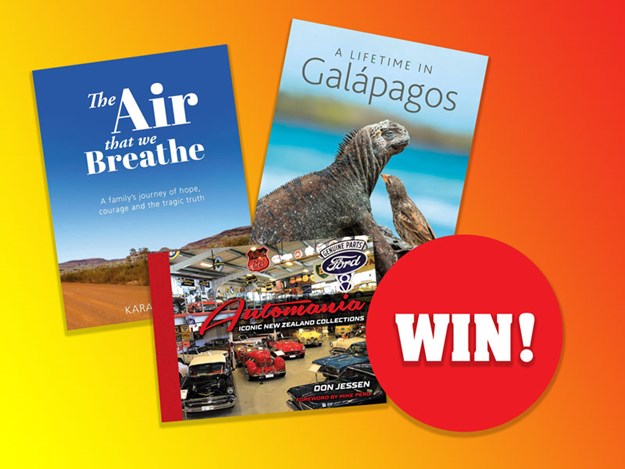 Winter is the perfect time to curl up in a warm cosy spot, protected from the outside elements and immerse yourself in the world of an addictive book. We've put together some of our favourite new releases and better still, if you're one of the lucky chosen Farm Trader readers, you could even win your own copy. 
Enter here, before 30 July 2020
Find farm machinery for sale in NZ
Keep up to date in the industry by signing up to Farm Trader's free newsletter or liking us on Facebook