Launch NZ Innovation profile: Flash Flow
---
Flash Flow is designed to help reduce the job of identifying leaks and blockages in a water system
Students from St Paul's Collegiate School have an impressive history with Fieldays annual Innovation Awards and this year was no exception, with the Young Inventor of the Year Award going to four students: James Barker, Thomas Glenn, William Cowan, and Curtly Harper for their Flash Flow innovation.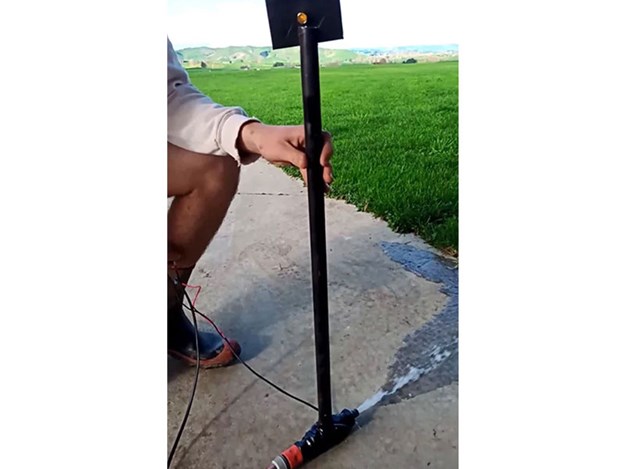 The Flash Flow is an efficient turbine-powered LED water flow indicator that sits in water lines underground solving the problems of water leaks on properties nationwide.
It's designed to help reduce the job of identifying leaks and blockages in a water system from hours and sometimes days to seconds, saving water, time, and money.
As the turbine system sits underground, it's fully protected from the dangers that farms may have to a fragile system, such as stock and machinery.
The LED light connected via wire to the system can sit anywhere the farmer desires to install it above ground away from possible damage, (e.g. on a fence line where it can also easily be seen).
As water flows through the turbine, the light above the ground will flash at a constant rate. When the light stops flashing it becomes apparent there is no water flow through the line and a leak or blockage in the farmer's water line can be identified immediately.
Find new and used farm machinery for sale in NZ
Keep up to date in the industry by signing up to Farm Trader's free newsletter or liking us on Facebook