Fencing feature: Farmgate Direct
---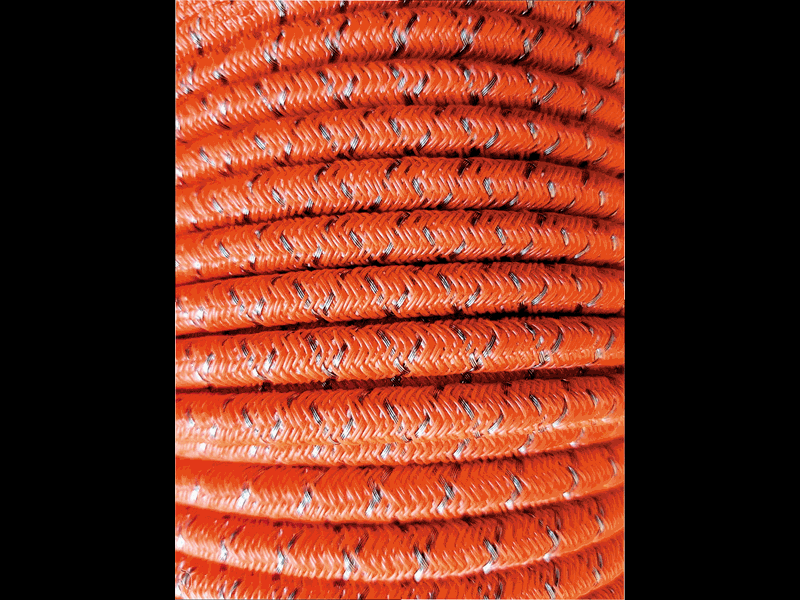 Orange bungy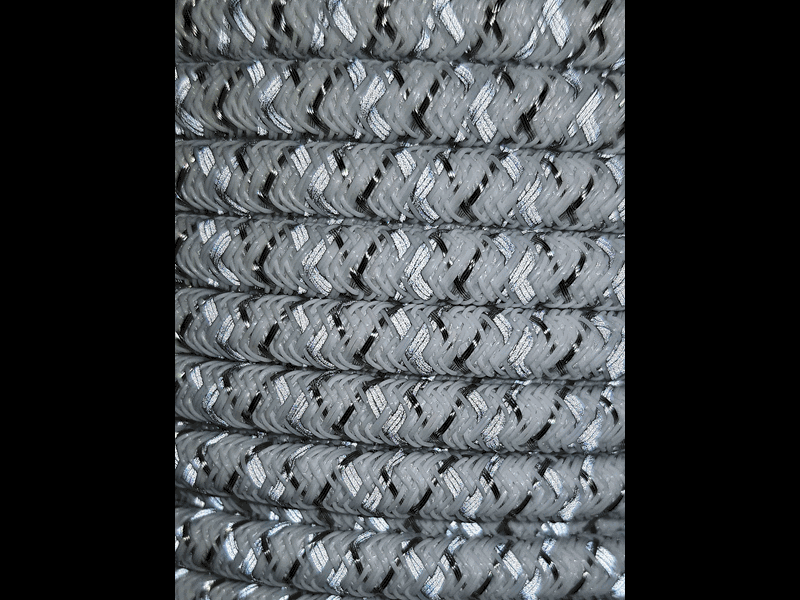 Reflective bungy spool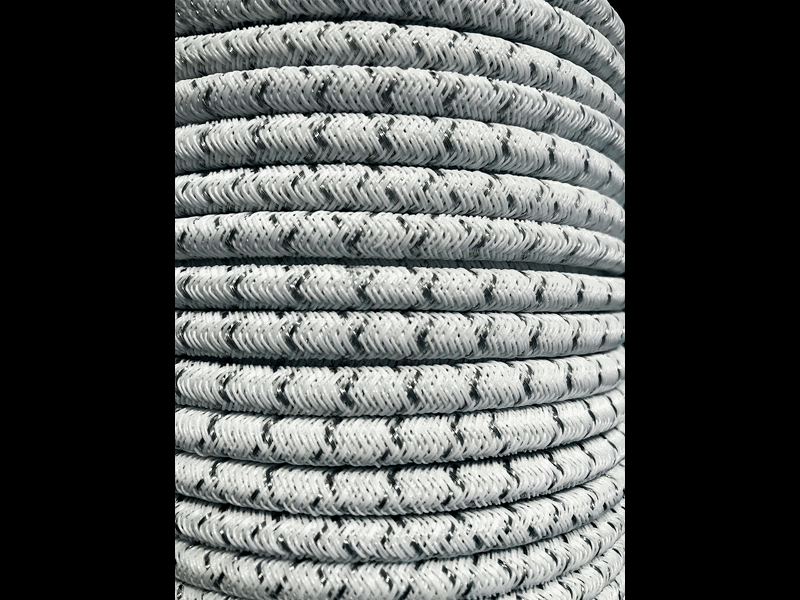 White bungy

Farmgate Direct specialises in designing and manufacturing its own Kiwi-made range of durable braided wire and woven tape electric fencing
Farmgate Direct is a Kiwi-owned business, specialising in designing and manufacturing its own Kiwi-made range of durable braided wire and woven tape electric fencing. Unusually, the entire process of extruding and manufacturing is done right here in New Zealand on specialist industrial equipment.
With most brands being created offshore, Farmgate Direct owns Australasia's only 100-strand polyethylene extruder, allowing quality control and the versatility to add UV resistance and control batch mixes to meet the harshest conditions New Zealand can throw at it.
The array of options available is impressive, with custom-designed equine fencing and high-visibility electric fence bungy joining the ever-popular nine strand Megawire and Power Tape.
Humble beginnings
Former shepherd Warwick Grieve is the original mind behind the brand. With strong ties to the rural community, Warwick spent many years on a lower North Island farm and had a burning desire to make quality New Zealand farming products for New Zealand farms.
After much research, he acquired the machinery capable of making electric fencing and set about tailoring his products specifically for the New Zealand environment.
Megawire was one of the early boom products. The tubular braid wire is made like rope, with nine stainless steel wires running through to ensure it's highly conductive and strong.
Everything that's part of the Farmgate Direct product list today represents an extensive journey of trialling products, discussing with and listening to end users, and modifying until it passed Warwick's high standards.
Following the success of Megawire, Warwick soon followed up with a 12mm woven Power Tape, with six stainless steel strands through it, which quickly became a staple fencing product on many farms.
A firm commitment to quality and never settling for what he considered an inferior product saw Warwick constantly experimenting and testing new ideas. He went on to make a thicker tape with thicker wire to withstand truly tough tests of time and conditions on New Zealand farms, resulting in the 12mm Mega Tape with 10 stainless steel strands running through it.
With no fear of evolving or meeting new challenges, Warwick grew the business at his own pace before connecting with current owners Carl and Troy.
After 13 years of running and growing the business, Warwick decided the time had come to move on to fresh pastures, and Carl Wall and Troy Surch took over Farmgate Direct with a shared passion to ensure the business retained its high standards and drive to remain Kiwi-owned and operated.
Of course, keeping the business based here presents its own challenges, with the scale of overseas operations able to offer highly competitive rates for production. But the pair are committed to keeping this iconic brand 'Kiwi as'.
Fresh faces
With a diverse background and range of skills between them, both Carl and Troy could immediately see the merits and potential of the business.
Although he trained as an accountant (and a schoolteacher) and hails from Canterbury, Troy worked alongside many farming clients over the years and came to be familiar with many facets of rural business.
"I saw this business and knew it involved lots of patterns and formulas, which had good appeal for me, and I could also clearly see the great potential of the product," says Troy.
"I have many contacts and friends around the country who are farmers and there was a common message from them around much of the existing stuff in big farm supply stores being of a low quality.
"The fact we could be responsible for our own manufacturing and innovations was a definite drawcard.
"I wasn't entirely new to this either. My parents had always been in manufacturing and embedded in me the benefits of keeping things made in New Zealand rather than chasing a dollar and importing cheaper products to sell to the local market.
"Employing locals and being part of the wider working New Zealand is also important to both Carl and Troy.
In his former life as a mechanic, Carl thrives on the machinery side of the business and any excuse to get his hands dirty and innovate around the machinery and production side of the business.
"What these machines can make and seeing them in action definitely makes anyone good with their hands smile, as it's poetry in motion when they're operating," says Carl.
The duo insists that it's their staff who are worthy of the recognition rather than themselves.
"Our staff are the real story; they work to make something that will help the backbone of New Zealand do their job and make farming life easier," says Carl.
"Farmgate Direct is a rare thing in New Zealand; a manufacturer who is not just surviving but thriving with new products and constant demand from a very loyal customer base," says Troy. "We would not be where we are without our customers spreading the word of how good our products are. And that's the best testimonial of all."
Something Troy and Carl learned early on is that 'farmers don't want flash packaging; they want better products to make their life better'.
"Do it once and do it right is the mantra behind everything we do."
Moving forward
With two years as owners of Farmgate Direct under their belts, several new products have been added to the already successful mix of products available and these are sold throughout New Zealand and Australia.
Firewire has proven a hot seller, sought-after for its extreme strength. With six stainless steel wires running through it and at only 3mm wide, an impressive 400m can fit on a traditional reel. Braided like a rope, it's significantly stronger than traditional polywire and is priced competitively to meet the market while retaining a commitment to high-quality components.
Current works in progress and due to be released at the end of this year are Zapper Wire and Lightening Wire, both a 3mm polywire. Zapper Wire is a braid and will have 10 stainless steel wires to give "a good wake up if touched". Lightening Wire will have six stainless steel and four tinned copper wires through it to give "an impressive jolt". Both will come in 400m spools.
As well as developing new products, a key goal for Troy and Carl is getting their production line operating at maximum capacity to be able to employ more New Zealanders.
"We're also enthusiastic about helping out local clubs and organisations with fundraising in rural communities by offering large rebates for selling our products. It's important for community social and sporting clubs to be supported by business, as they give so much back to the wellbeing of the community."
Setting standards
One of the most important features of Farmgate Direct products is the use of maximum UV stabiliser polyethylene in all products.
"The New Zealand environment is pretty harsh and quite damaging to many lower quality products, so we really do create products that are built to last and just like farmers, we aim to get the job done right the first time."
Find new and used tractors for sale in NZ
Keep up to date in the industry by signing up to Farm Trader's free newsletter or liking us on Facebook