Farm advice: Navigating Freshwater Policy
---
IrrigationNZ analyses the ongoing freshwater policy and regulation changes
Ongoing freshwater policy and regulation changes can often leave us feeling like a fish out of water as we try and navigate them and understand what the impacts are now and will be in the future.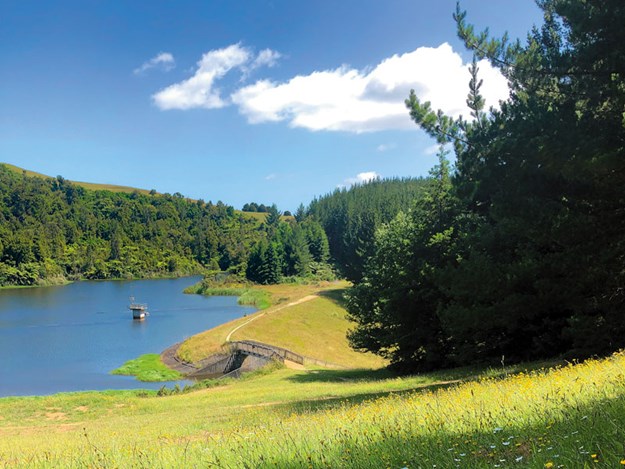 IrrigationNZ has analysed these policies in detail, with an irrigation focus, to try and get some clarity for those who are going to have to implement the changes from the ground up. Recently the Government released the final policies and regulations in relation to the Action for Healthy Waterways package, following on from public consultation and receiving advice from the expert advisory panel the Government appointed.
There is​​ a range of different documents that implement these policies: A new National Policy Statement for Freshwater Management New National Environmental Standards for Freshwater Stock Exclusion Regulations (under section 360 of the RMA) Amendments to the Resource Management Act 1991. 
The consultation of this policy has been ongoing and so will the implementation. IrrigationNZ believes that the intent of many of these policies is good, but implementation will be challenging as regional authorities are required to develop new or amend current planning instruments, which is a massive task.
Something IrrigationNZ focused on in recent submissions was real-time water measuring and reporting of data on water use. Telemetry, literally 'measurement at a distance', is an automated communications process by which data is collected from instruments located at remote or inaccessible points and transmitted to receiving equipment for measurement, monitoring, display, and recording. 
The data can be transmitted at varying intervals or live streamed for real time display and monitoring. Amendments to water metering regulations to require telemetry of data mean that permit holders who were previously required to keep records of the cubic metres of water taken each day will now be required to be record these data in each 15-minute period. An exception is allowed when volumes recorded can be done weekly but specific approval must be granted for this. 
These 15-minute records must be provided electronically to councils daily. Records for water a year are now required to be provided to councils electronically as a default unless the council requests that they are provided in writing.
These regulations come into force on 3 September 2020 but compliance dates are as follows: 3 September 2022 for water permits allowing takes of 20 litres per second or greater; 3 September 2024 for water permits allowing takes of 10 litres per second or greater (but less than 20); and 3 September 2026 for water permits less than 10 litres per second but greater than five litres per second. 
Telemetry to this level of detail and frequency is important because it means that we can get a much clearer picture of our water resources – water availability, water use, and water allocation. This means that as new regulations are rolled out and new regional plans developed, issues such as over-allocation can be better understood and resolved.
The ongoing available data is integral for future planning as well as having the history to look back on changes over time. Our climate is changing all the time and having environmental data to support decision making is crucial to sustainability. 
As an irrigation sector, we know how critical reliability of supply is. Having robust data can be turned into robust information which will lead to better-informed decision-making, which we absolutely need to ensure reliability can be maintained or improved. ​ 
Find farm machinery for sale in NZ
Keep up to date in the industry by signing up to Farm Trader's free newsletter or liking us on Facebook