Farm advice: Take stock and celebrate the women in your life
---
Nominations are now open for 2021 Fonterra Dairy Women of the Year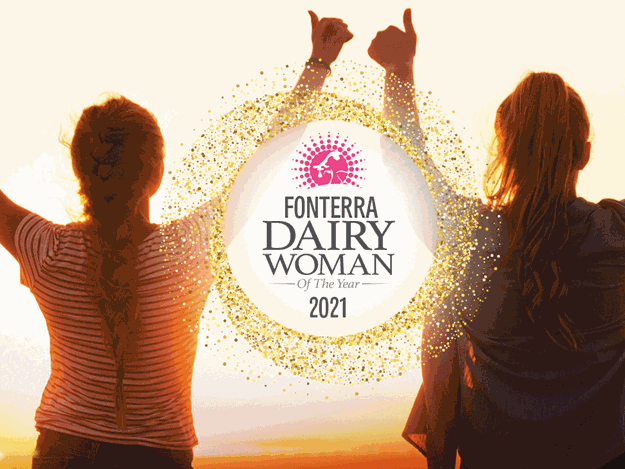 We've always felt that empowering women in dairy is a vital part of the industry, and this idea is at the heart of our purpose and vision as an organisation.
We're proud to support women around the country and make sure they have everything they need to be successful in the industry, whether that's through technical workshops, social events to build connections with other rural women, or resources to help them in their personal lives.
But while we can do everything possible to raise up our dairy women, we also believe that success deserves recognition, and after the difficult year that was 2020, encouragement and celebration are forefront on our minds as we kick off a new year.
One of the ways we celebrate is through the Fonterra Dairy Woman of the Year award, which we established back in 2012. The award focuses on the four pillars of passion, drive, innovation, and leadership in the industry but every nomination is a different interpretation of those traits.
We've seen farm owners nominate their workers, husbands nominate their wives, and women who are doing exciting things for the industry beyond the farm gate step forward for their chance to be celebrated.
One of last year's nominees was a microbiologist working to create affordable solutions to problems in the industry. Our 2020 Fonterra Dairy Woman of the Year
Ash-Leigh Campbell was one of our youngest nominees yet, proving that success and the award have no age limit.
Ash-Leigh's journey from milking throughout school to technical farm manager with Ngai Tahu Farming is inspiring, but everything else she's done supports her passion for showing young farmers what they're capable of achieving.
She's been a finalist for the 2016 Ahuwhenua Young Maori Dairy Farmer of the Year. She's been recognised at the New Zealand Young Farmers Excellence Awards and is the chair of the New Zealand Young Farmers Board. But her accolades aren't the reason she became the 2020 Fonterra Dairy Woman of the Year. Her heartfelt passion for her job and the industry that has been her home since high school are, and we were proud to sit alongside her as her name was called during our online awards evening in May.
We believe that there's always a time for celebration, and in the dairy industry, there are always things and people to celebrate. We're looking forward to seeing the calibre of the 2021 nominees and finding our next Fonterra Dairy Woman of the Year to share the titles with the likes of Ash-Leigh, Trish Rankin, Loshni Manikam, and other women who are known for their passion, leadership, and dedication to dairy.
Nominate the next Fonterra Dairy Woman of the Year
Nominations are now open for 2021. Complete a nomination form at dwn.co.nz/fonterra-dairy-woman-of-the-year and tell us about your role models in the industry before the end of February.     
Find new and used farming machinery on Farm Trader NZ  
Keep up to date in the industry by signing up to Farm Trader's free newsletter or liking us on Facebook