Farm Advice: Tips to keep cows cool
---
DairyNZ shares some tips for helping keep cows (and other livestock) cool in summer
Although this summer is nearing its end, now is the time to check how your cows have coped and to kick start projects that will keep your cows cool next summer.  
Take a moment to check in with your team.  Ask them what they think could be improved for next summer, both for the comfort of the team and your cows.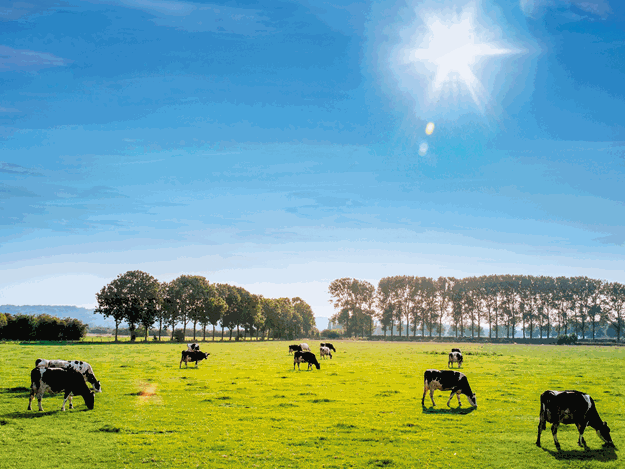 On my farm, we've switched to once-a-day milking, we give the girls access to our shadiest paddocks during the day, and recently started including zinc in meal so they aren't put off drinking the water.   
But every summer I watch our water system struggle to keep up with the herd on the hottest days, and wish we'd installed some extra troughs when we had time during autumn and winter. The farming cycle inevitably takes over and adding troughs never makes it onto our winter priority list.
I've talked to lots of farmers who go through the same cycle of intending but never quite getting around to doing things. Our brains subconsciously prioritise the things that feel most important, urgent, or rewarding at a particular time. Similar to how the RAM of a computer works, your brain has to let unimportant things go to have the capacity to handle the 'important' things.    
For our water system, this means once the weather cools, the issue fades in importance and prominence, and my brain lets it fall out of my working memory.   
For work that has to be done when it no longer feels urgent, we need to stop it falling off the priority list. Put it in the calendar with a reminder, or book it in with someone who will do the work. Even better, we can look to get started now by taking the first step.   
My first step is to decide where in the race the trough should go and then buy the trough. This will then prompt me to continue the work as we enter the autumn and winter months.  
If you're interested in altering your summer milking times or installing sprinklers, your first step might be to check out another farmer's system or call a supplier. To start on a long-term shade plan, your first step might be to contact someone for advice, such as your dairy company. 
For more information, visit dairynz.co.nz/heatstress. 
Keep up to date in the industry by signing up to Farm Trader's free newsletter or liking us on Facebook