Women in AG: Meet the women driving DWN 2021
---
Meet some of the faces behind the Dairy Women's Network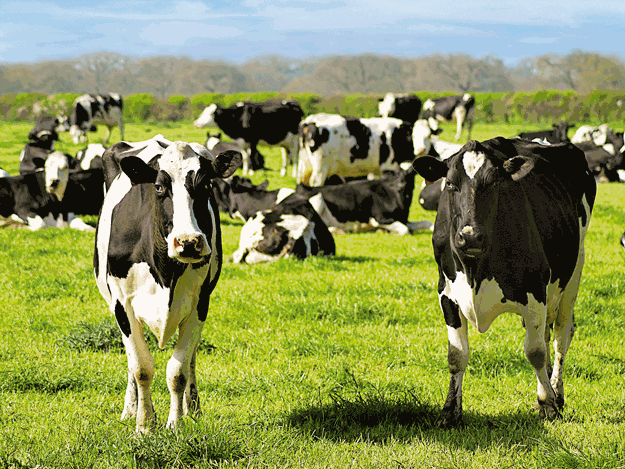 The Dairy Women's Network (DWN) is returning to an old conference format, hosting a series of three regional conferences in April. Striving to empower women to achieve great things in the dairy industry, here's a closer look at the women behind DWN 2021 and their plans for each event.
Renee Fa'atui (conference chair)
Renee jokes that her involvement with DWN2021 was led by her heart. It started in 2017 when she threw her hat in the ring to help with conference planning, something she's done every year since. And when the DWN2020 conference was moved online, a sense of unfinished business had her agreeing to oversee the three regional conference committees.
"The heart took over. Plus the chance to lead the team on something different was something I had to be involved with!"
But it's not just taking part in DWN's next innovation that made Renee jump at the chance to chair the conference committees again. With six years of working in the industry – first as the office manager for MyMilk and then as the ops manager, before taking on a role as area manager for Synlait – Renee's passion for the industry and for other dairy women is inspiring.
"I love the people I get to work with, especially my farmers. It's an honour to support them and their farming businesses and families. The industry has so many amazing people in it from all walks of life and they are doing their best by their land, their animals, and their people. This is an inspiration that many could learn from."
Renee is also well known as the Canterbury Hub leader for Dairy Women's Network, something she says she's able to do with the support of her "amazing" husband and two kids.
"Dairy Women's Network has helped me to learn, connect, and now guide others on their journey within DWN," says Renee. "I'm hoping that the delegates at DWN2021 feel energised, connected, and take away something that will help their business. I want them to know that we're all in this together and that in dairy, we can achieve anything if we have each other's backs."
Chelsea Smith (Waikato conference co-chair)
Born into the industry, Chelsea grew up on her family's dairy farm in the Wairarapa. She had already put down roots in dairying, but her parents encouraged her to try out another industry once she finished school. After some time spent winemaking, she returned to dairy full-time 10 years ago, driven by her love for the people in the industry and their passion.
Moving up to Otorohanga in the Waikato and wanting to be part of a network with other farming women helped Chelsea to discover Dairy Women's Network, where she became a volunteer regional leader.
"Everyone wants to help each other and share their knowledge because we're all wanting the best for our land and animals," she explains. "That's a unique trait of our industry."
Stepping forward as the Waikato conference co-chair means being part of that sharing of knowledge. She sees her role as a challenge but also a chance to work with other women around the country and develop her own skills with the support of other women behind her.
"DWN brings a positive presence to the industry. We want women to go away feeling refreshed, with their cups full of knowledge about front-of-mind issues that are going on in our industry. Ultimately, we want them to be proud of the industry we're all in."
Jessica Goodwright (Otago conference chair)
Stepping out of her comfort zone, Jessica put her hand up to chair the Otago conference and "bring something great" to the region she calls home after she and her husband moved to Invercargill 10 years ago. Starting their dairy farming journey together in Waiuku, they moved south for more dairy farming opportunities and are currently 50/50 sharemilking in Drummond.
Jessica lends a hand with everything from admin to calf rearing, relief milking and tractor driving, and the multitasking doesn't stop there, as she was shoulder tapped to become a Dairy Women's Network volunteer regional leader six years ago.
"It's a great opportunity to meet people in the area and gain more knowledge about the dairy industry," she says. "We're so lucky to have so many support networks within the dairy industry who love to share and gain knowledge."
After growing up on a grazing block, Jessica loves that she can provide a similar lifestyle for her three children and bring them to work every day. Seeing and experiencing their love and passion for the land and animals drives her to want to do great things for the future of the industry, which is reflected in what's planned for the Otago conference.
"We want attendees to get more knowledge and insight into the land and water plan, to start thinking about investment opportunities for their futures on and off-farm, and to have a connection with other attendees at the conference."
Rebecca Green (Canterbury conference chair)
"You could say I've been a little ball of energy since I started my DWN journey," explains Rebecca about her decision to step forward as the regional chair for the DWN2021 Canterbury conference.
Already contract milking 780 cows in Cheviot with her husband, three staff, three kids, and a menagerie of animals, her journey with Dairy Women's Network began 18 months ago at a workshop where she immediately asked if there was a volunteer regional leader role open. Four months later, she got the call and she's been making her mark on DWN and the industry ever since.
As a self-described "personal development junkie", Rebecca hasn't stopped moving. She's also been working to complete a Certificate in Animal Husbandry, joined the Rural Advocacy Network, and recently joined the North Canterbury Federated Farmers team, so she jumped at the chance to chair the Canterbury conference and be part of something that fostered her passion for building a connection between women.
But it's not just dairy women that Rebecca is passionate about supporting. She loves getting the six dairy farms around Cheviot together for BBQs and catch-ups and connecting their foreign staff with foreign staff from other local farms.
"I love that there's this collective of amazing men and women striving for success, for survival, for happiness, and for a better family life all while being challenged and tested – sometimes beyond the limits – but working to create this amazing product that provides for the whole country."
Rebecca's keen to help the industry move forward after the past year and sums it up best in her vision for the Canterbury conference.
"2020 was a year in history but we want to make 2021 a year that women will love and remember. We're focusing on what matters now: mental health and wellbeing; what to do with our money and our future; freshwater and what it means for us as farmers; owning your space and believing in yourself; that it's OK to have struggles; and recognising women's valuable contributions to the farm, to family, and to the community."
Nicola Bryant (Waikato conference co-chair)
Nicola's passion for people and the industry she grew up in was the reason she stepped forward to be a co-chair for the Waikato conference. Originally from South Africa, Nicola's journey in dairy started when she was a child.
"My family in South Africa had been dairy farming but at the age of seven, we moved to town," she explains. "My father has always worked in the agriculture sector with grain line handling and silos, so I've always been aware of agriculture and the role it plays in society."
After moving to New Zealand in 2005, she entered the industry through relief milking before working as a farm assistant and calf rearer. Now she and her husband Michael contract milk 235 cows in South Taranaki, helped by their two children, with Nicola working to build the business and manage compliance, paperwork, and financials. She also steps in when needed for calving, mating, drafting, herd testing, or to give Michael a milking off.
Nicola attended DWN events regularly, and when she stopped contracting for DairyNZ as a Dairy Connect co-ordinator, she found herself signing up as a volunteer regional leader for the area to keep connected from a networking perspective. A year later, the role of Waikato conference co-chair was too good to pass up.
"It was a perfect opportunity for me to grow and develop my leadership abilities, and I love being involved in planning and organising events," she says. "I am passionate about communities, forming networks, and connecting people. I'm a firm believer that you get back what you put in."
Already a mentor for Primary ITO and on several community committees, Nicola is enjoying the challenge of organising the Waikato conference.
"We have some great sessions planned for the day, from a session on what success looks like to you to an environmental workshop and a guest panel.
"We've also planned a great breakfast and guest speaker for the next day, on-board the Chris Jolly catamaran while we explore Lake Taupo and see the Maori rock carvings."
Find new and used farming machinery on Farm Trader NZ 
Keep up to date in the industry by signing up to Farm Trader's free newsletter or liking us on Facebook