Farm advice: NZ as a food bowl
---
IrrigationNZ is driven to help give growers tools and knowledge around using water wisely and carefully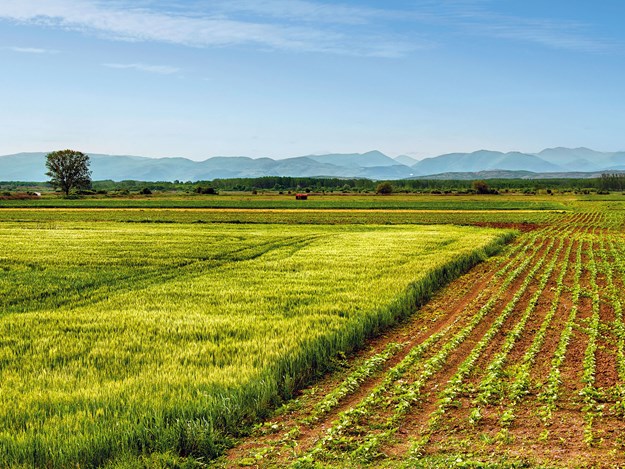 From Cape Reinga to Bluff, there are not many places you would stop where food is not grown, both to be consumed here in New Zealand and exported overseas. Food being fruit and vegetables, meat and poultry, milk, cereals, and more; from kumara in Northland, onions and milk in the Waikato, broccoli and cauliflower in Auckland, potatoes and poultry in Canterbury, cabbage and venison in Otago, to beef in Southland just to name a few. Something for everyone regardless of your taste preferences or your diet. 
For these plants and animals to grow and be on our dinner tables, in the cabinet at cafes, or the potatoes for our hot chips, we need water and reliable water at that. Water is one of the most important nutrients for a plant; water carries ​​dissolved sugar and other essential nutrients throughout plants and helps them stand. So, without enough water at the right time, plants cannot perform to the best of their ability – the same as you and me as well as other animals. 
I recently headed to the Wanaka A&P Show held on the picturesque banks of Lake Wanaka. With more than 45,000 people attending the event, it was a great opportunity for town and country to come together. I attended on behalf of IrrigationNZ and took along our 'know where your food comes from' game, which asks people to place cards on locations throughout New Zealand where each type of cereal, fruit, vegetable, and meat is grown – with irrigation of course. Once completed, participants received a free packet of chips, which was gratefully sponsored by Heartlands Potato Chips grown in South Canterbury. It was an awesome opportunity to engage with people and get them thinking about what's grown throughout New Zealand, which reinforces the importance of recognising food security in New Zealand.
How lucky we are to live in a country rich with healthy soils, with water and people to work the land to produce food, but what will this look like in 10 or 20 years or even a generation? Will we still be able to produce food like we can today, and what plans do we need to make to ensure we have reliable access to water and operate sustainably and effectively? We are blessed with good rainfall, but plants need water at the right time, which means good capture and storage as well as precision application. All components need to be considered as our climate changes and
we move into more horticulture to further supplement our dairy and meat production.
If the COVID-19 pandemic has highlighted anything over the past year, it is the importance of health and the nutrients that we get from a healthy diet. Therefore, the importance of food security and having access to nutritious meat, fruit, and vegetables are essential for people's health to give us the best protection against the effects or illness. We're seeing this play out across the globe, as New Zealand produce is demanded in countries less blessed than ours. We need to protect food security and we can do this through reliable water storage and capture to reach both our climate change and economic goals. 
An important part of this is empowering our people to use their water wisely and carefully, which is a key component to what we do at IrrigationNZ. Giving our growers tools and knowledge will continue to improve our ability to secure food as the challenges of compliance, climate change, and weather become more complicated. A challenge we know our growers are up for but one we will need to work together to ensure ongoing water supply is paramount.
Find new and used farm machinery for sale in NZ 
Keep up to date in the industry by signing up to Farm Trader's free newsletter or liking us on Facebook