Farm advice: Caring for animals over winter
---
Winter conditions can throw a spanner in the works at relatively zero notice when it comes to farm management. DairyNZ offers some advice around caring for stock over winter.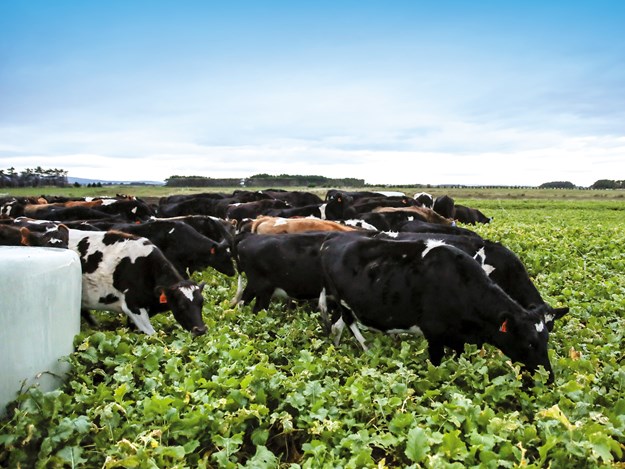 Looking after our cows is at the heart of dairy farming. During winter, monitoring and assessing our animals' behaviour is even more crucial.
I work with a lot of farmers who are reassessing and fine-tuning their winter grazing practices this year to improve the outcomes for their cows, staff, and the environment.
There are a few things to consider to ensure you're implementing good management practice to support your animals' health and comfort this winter.
Monitoring
Daily monitoring of the animals, weather, and paddock conditions is an essential part of winter care.
There are specific things you can look out for to understand your cows' behaviour. Look for 'lying bowls' – the marks cows leave in the soft crumbly soil – as this indicates that animals have been lying there.
Observing the amount of mud on your cows also indicates current farm conditions. If their flank area is covered in mud, this may suggest they've been lying on an unsuitable surface and alternatives are needed.
Lying time
It's recommended that cows lie for at least eight hours per day to maintain their health and wellbeing. We have observed these needs are often met, but some animals do not achieve this throughout winter.
Research has shown that during and on the day after rainfall events, some animals might not sit down for up to 24 hours due to sodden soil conditions with significant water pooling. Once the weather improved, they spent more time lying down to compensate.
To prevent this, it's essential to ensure animals always have a suitable lying surface.
Providing a comfortable lying surface
To support our animals to get their required lying time, here are a few suggestions:
Move the break fence regularly to provide fresh ground
Strategically graze the paddock, avoiding wet areas
Protect the area closest to the feeding face by grazing animals into the prevailing weather conditions
Save drier areas, especially any with shelter, for contingency planning around adverse events. During wet conditions allow cows access to ground behind the back fence if that ground is suitable for lying.
Keep supplement feed and troughs near the feeding face, not in any swales or hollows, which may create excess mud
Identifying suitable lying areas
Knowing that we need to provide cows with a comfortable lying surface is one thing, but how do you know what that looks like?
Cows prefer ground that's 'crumbly'. This means if you picked up a handful of soil, you could clump it together, but your hands would still be relatively clean from mud.
To assess this on farm, an easy way is the gumboot score. If you put your gumboot into the ground, observe the pooling of water in the print.
If it quickly fills up with water or the soil oozes into the footprint, then the ground is too wet for a cow to find comfortable. What you want to see is a boot imprint with no liquid pooling.
Wet mud and surface pooling of water will have a negative impact on lying time, so a suitable lying area must be provided, especially if weather conditions do not improve within 24 hours. This could include implementing your contingency plan, such as using breaks near hedges or using a laneway for short periods. 
Farmers are encouraged to have a contingency plan in place now to be prepared for adverse weather conditions throughout winter.
More information at dairynz.co.nz/wintering.
Find new and used farm machinery for sale in NZ 
Keep up to date in the industry by signing up to Farm Trader's free newsletter or liking us on Facebook