Farm Trader celebrates 300 issues
---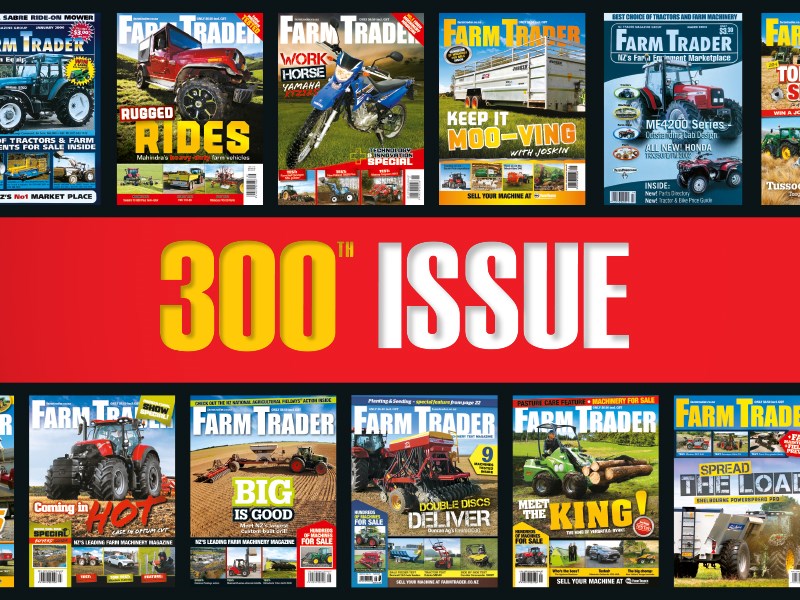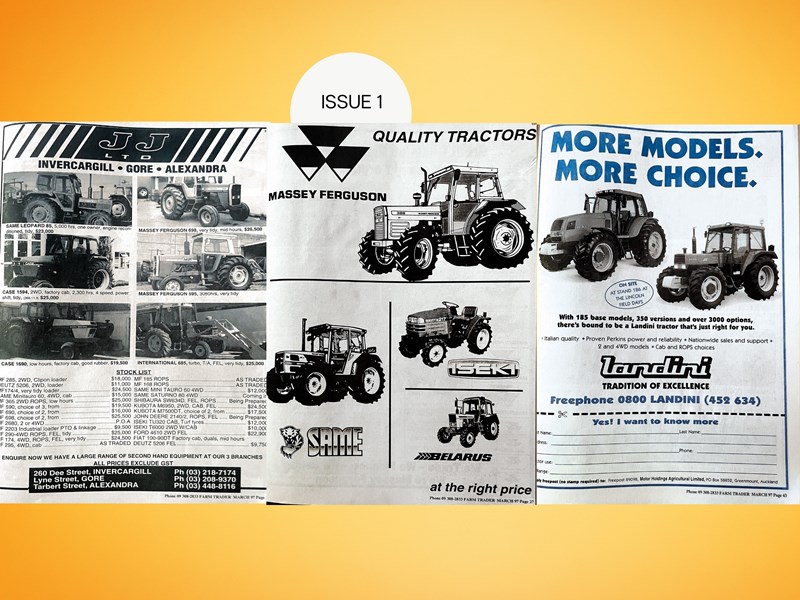 From March 1997, we're still partnering with Kiwi businesses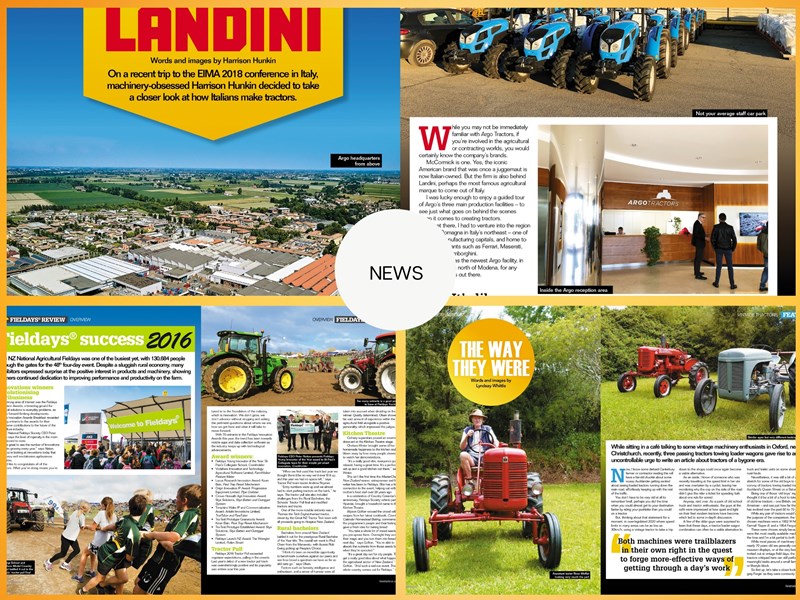 From factory tours to machinery collectors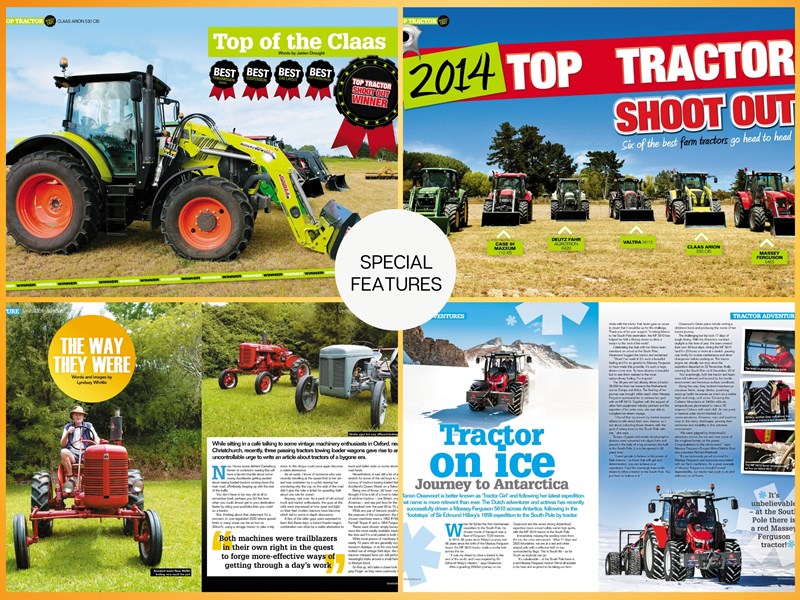 From one-off events to global news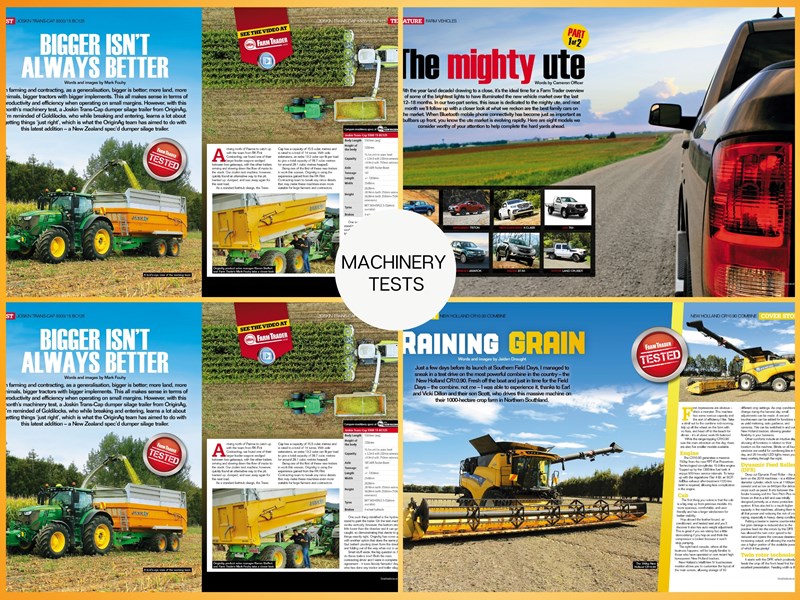 Test driving everything from utes and tractors to the latest ag releases

Since our first issue in 1997, Farm Trader has continued to connect farmers, contractors, dealers, buyers, and sellers
These days, finding reasons to celebrate in the print/magazine industry are few and far between. So, it's with more than a little pride that we champion the 300th issue of Farm Trader magazine.
It's been a heck of a journey, and alongside our farmers and contractors, we've weathered our fair share of storms.
With the first issue of Farm Trader rolling off the press in March 1997, the front cover featured an Iseki T9000 tractor, a Santa Gertrudis bull, and a Harrell switch plough. Inside was 128 pages of farm real estate, machinery for sale, rural news, and acres of classified advertising.
That first issue also coincided with the announcement of a new art competition at the National Fieldays® – the No8 Wire National Art Award sponsored by Cyclone Wire. As anyone who has ever attended National Fieldays will know, this art award has gone on to enjoy huge success and showcase prolific amounts of talent.
After a few hours spent immersed in the archives, one thing stood out – the brand's determination to champion farm machinery and innovation. The latest and greatest have frequently featured on the front cover along with some of the true characters of farming and contracting. We value our readers and our advertisers, who have continued to support us over the years, and hope that in return, we've also given them stories and features to enjoy, as well as useful information to consider when it comes to purchasing farm machinery.
While technology has evolved over the decades, and the Farm Trader magazine is glossier and shinier, one thing that remains the same is our strong audience (many of them now browsing our website rather than through the original newsprint pages) looking to buy or sell new and used machinery. With thousands of machines featuring daily at farmtrader.co.nz, the website also hosts an archive of our test reviews, feature articles, business profiles, and, of course, the newest era of content – hundreds of farm machinery videos.
As we celebrate our 300th issue, we also jointly celebrate the history and ongoing success of the many New Zealand farm machinery and equipment manufacturers – still making Kiwi-made products for Kiwi farmers. The fact they were advertisers in that first-ever issue, along with machinery dealers who are still thriving today, speaks volumes for the industry – the likes of Norwood, JJ Ltd, Jacks
Machinery, Power Farming, Giltrap, Landpower, Tulloch, and many more, taking a punt on a new specialist publication back in 1997 and continuing that partnership almost 25 years later.
Perhaps it's also worth noting how the business has streamlined. That original issue had a sales and production team of 30 people, with an additional 25 writers and photography staff. These days, our full team comes in at around 10 people, and we're all proudly part of a small family-owned New Zealand business, with a team dedicated to Farm Trader and its 'sister brands': Deals on Wheels, Fishing & Outdoors, and Trade-A-Boat NZ.
In the following pages, we share a few glimpses from some of our issues, highlighting the progress and evolution of farm machinery and the business of farming, as well as event coverage, global farming news, and special features.
Find new and used farm machinery for sale in NZ
Keep up to date in the industry by signing up to Farm Trader's free newsletter or liking us on Facebook