Destination: The Wool Shed
---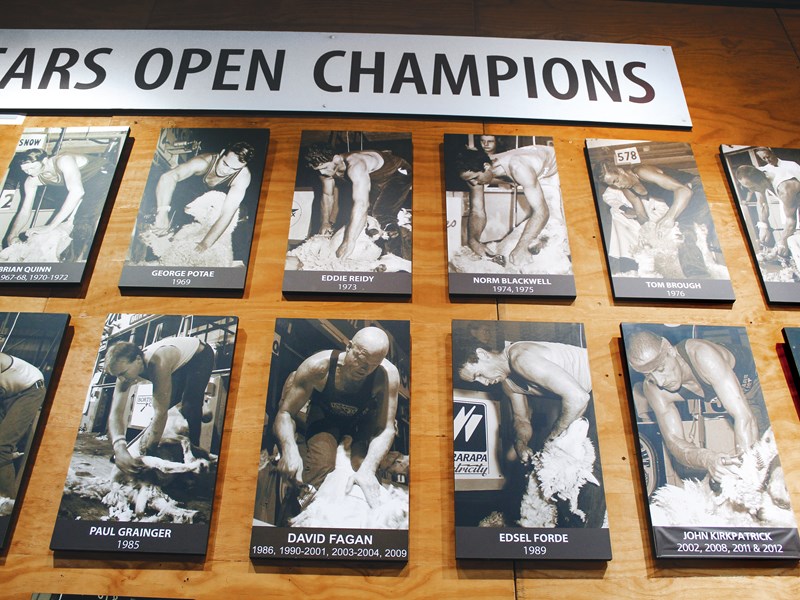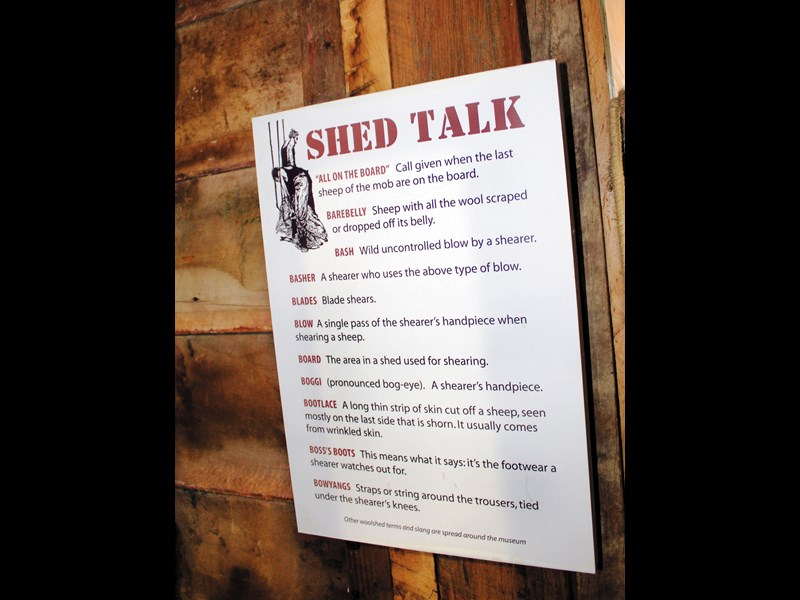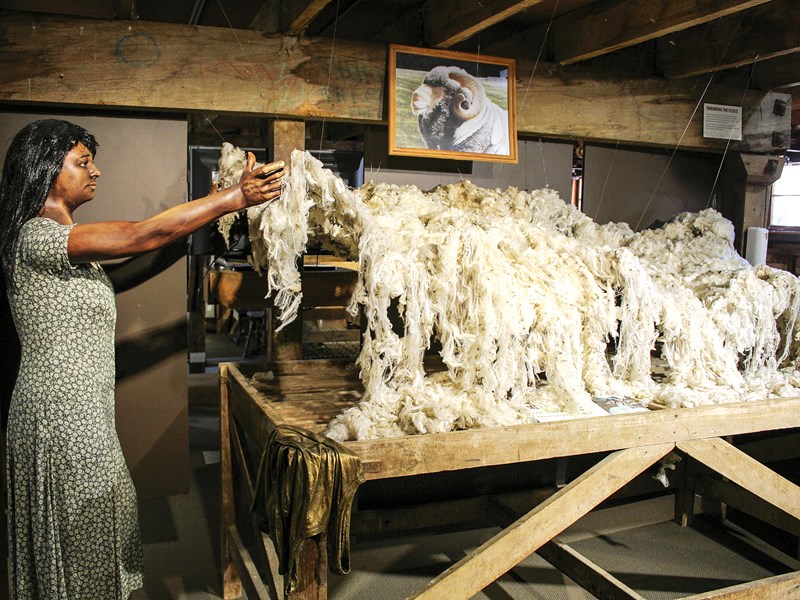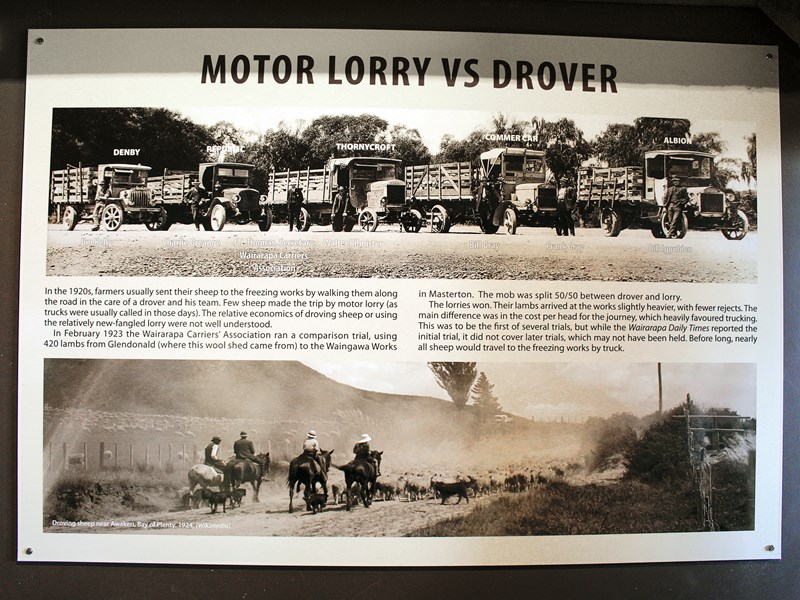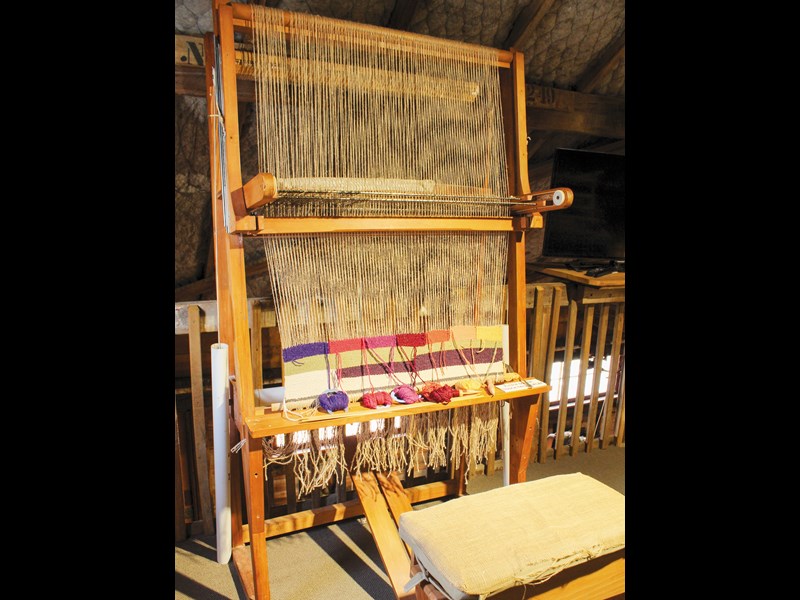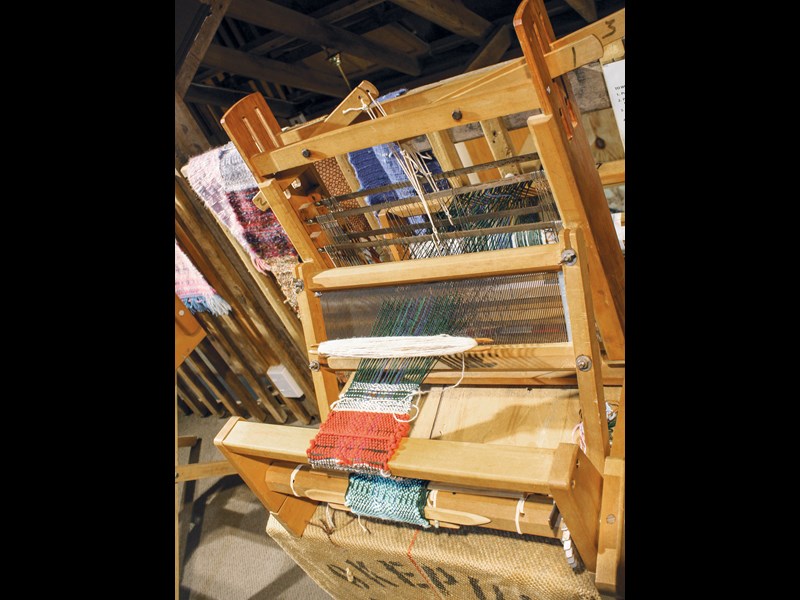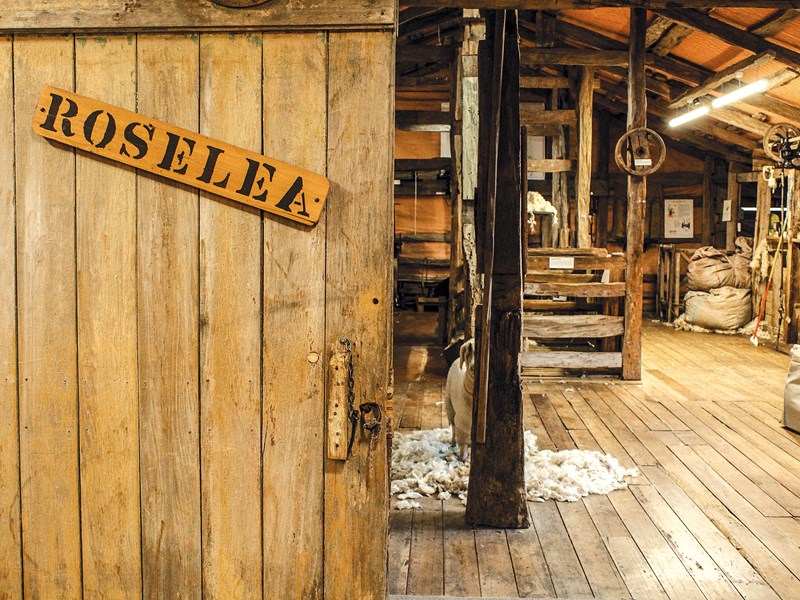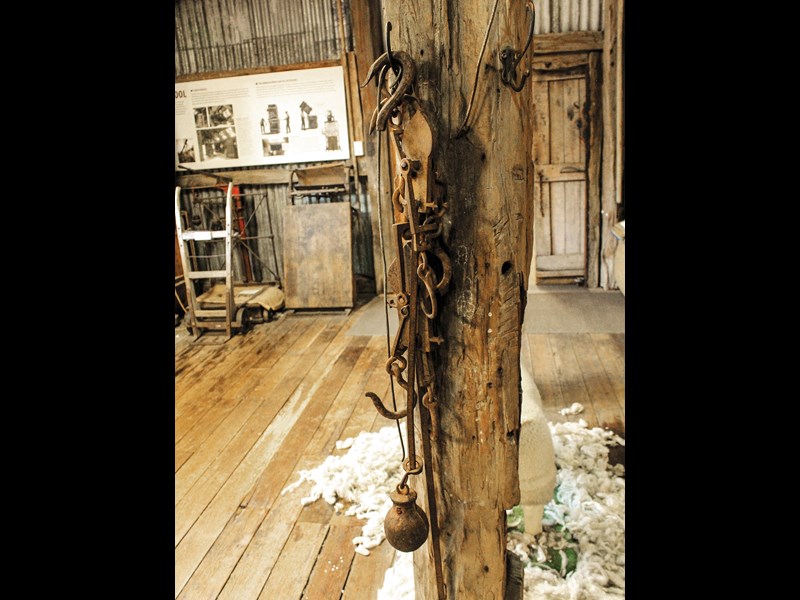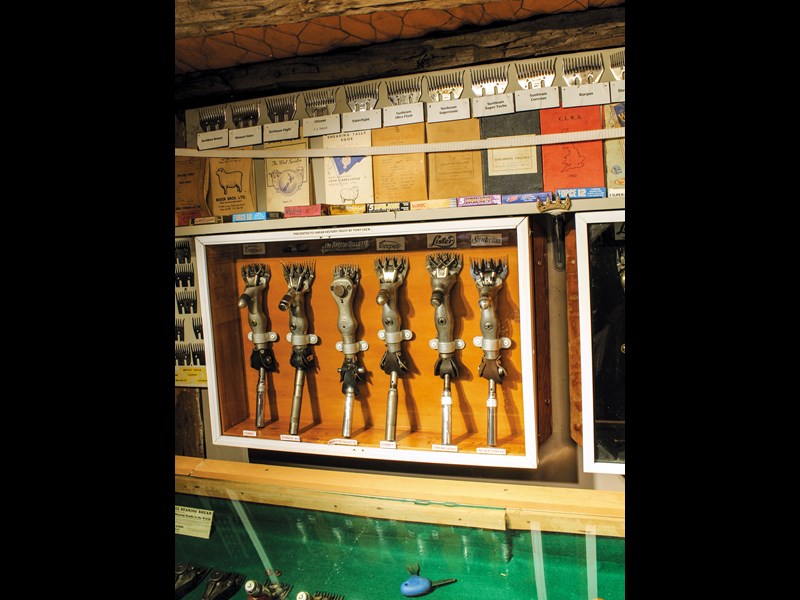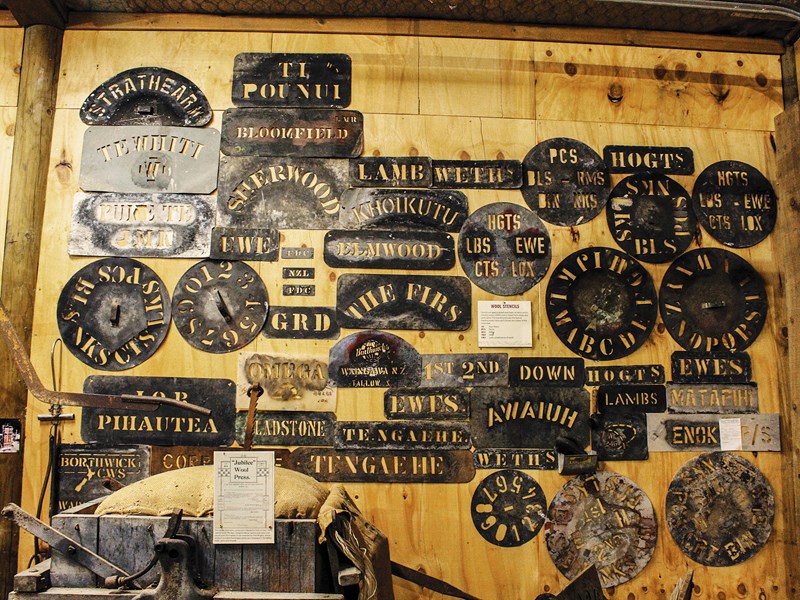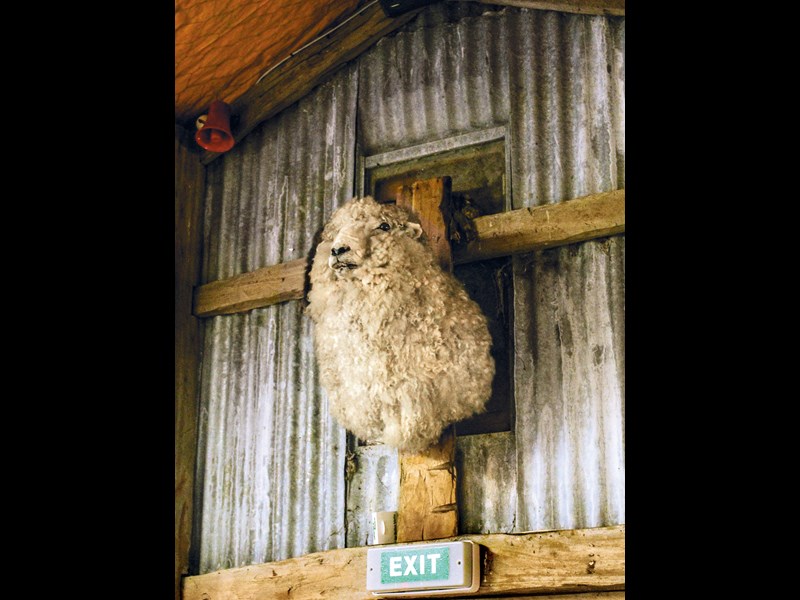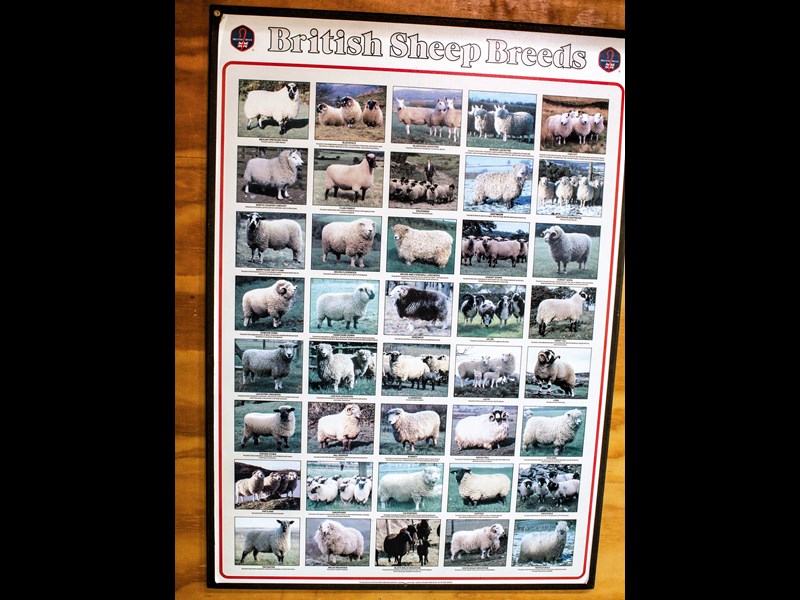 Tucked away in corners of NZ are treasured pockets dedicated to celebrating some of our crucial rural industries. The Wool Shed Museum in Masterton is a fine example.
The Wool Shed museum opened to the public in 2005, but in truth, work on the venue began some years earlier, when two historic woolsheds were transported by truck to central Masterton before being joined together and renovated as one large building.
These sheds, both from farms near Masterton, are saturated with decades of toil and sweat. You can still smell the scent of old timber, wool, and grease. It brought back fond memories of when I used to play in my father's woolshed on our farm in Hawke's Bay.
The Glendonald Shed, built in 1903, was an eight-stand, blade shearing shed constructed from rimu, matai, and totara. The Roselea Shed was built in 1892 entirely from hand-adzed totara logs and is possibly one of the country's last surviving pioneer buildings.
Much of the joinery throughout the Wool Shed has been built from recycled native timber from Wairarapa farms; details such as wool bale stencils and woolshed graffiti add to the authentic atmosphere.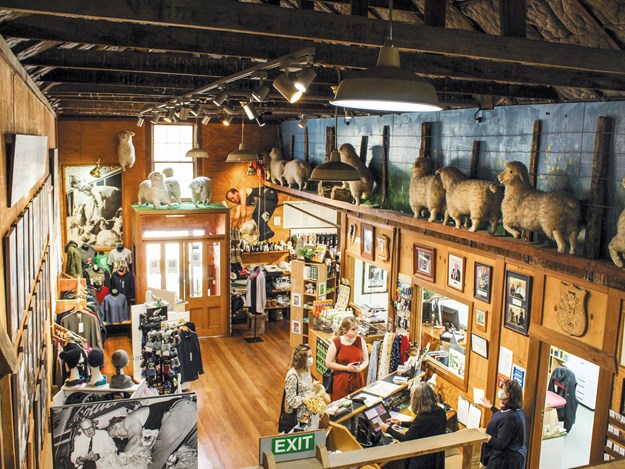 The shearing profession
Because sheep shearing is a considerable part of the industry, many displays are devoted to this profession, from photos of Golden Shears champions (Masterton is also the home of the Golden Shears Competition) to shearing handpieces and samples of fleece from the different breeds.
There's an example of an authentic 1930's shearing shed and shearing gang, whose characters were created by artist Nigel Ogle, owner of Tawhiti Museum in Hawera. Nigel's models are so realistic they make you check them twice.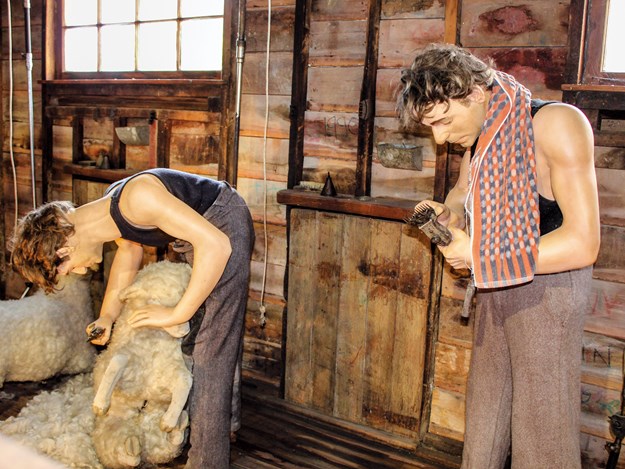 Kiwi pride shines through here. "If sheep shearing were an Olympic sport, Kiwi shearers would win most of the medals. New Zealand sets the benchmark for fast, high-quality shearing, and our representatives have dominated international competitions for many years. Whether working in farm woolsheds or participating in contests, our shearers and overseas shearers benefit from techniques and training programmes that have evolved over nearly half a century. Training programmes and shearing competitions have elevated the status of shearers to that of skilled professionals and outstanding athletes."
Legendary shearer Godrey Bowen's saw him reach rock star status. He and his brother Ivan were both well-known shearing champions during the 1940s and 50s. They developed what became known as the 'Bowen Technique', which improved the method by which sheep were shorn and added value to the fleece price.
Godfrey took on a training and mentoring role when he became head of the New Zealand Wool board shearing services department; he was also an organiser and competitor in the first Golden Shears national event in Masterton in 1961.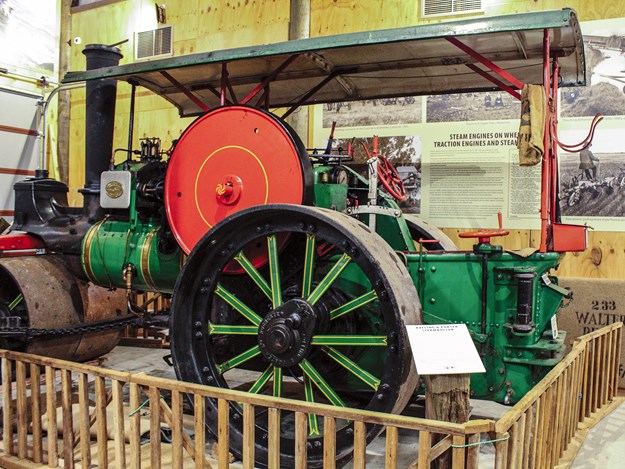 Fortunately, the shearing industry progressed from the days when shearers worked under extremely harsh conditions: 'Work in the sheds was hard, and so were the working and living conditions. Until 1893 shearers were not entitled to the vote on the grounds, they had no fixed abode. Runholders could be extremely autocratic.'
Transportation of livestock
Before trucks were commonly used, in the 1920s, sheep were herded from farms to freezing works by teams of drovers travelling on horseback. The caption on a photograph of early examples of sheep transportation said, 'Few sheep made the trip by motor lorry (as trucks were usually called in those days). The relative economics of droving sheep or using the new-fangled lorry was not well understood.
In February 1923, the Wairarapa Carriers' Association ran a comparison trial using 420 lambs from Glendonald to the Waingawa Works in Masterton. They split the mob 50/50 between drover and lorry. The lorries won. Their lambs arrived at the works slightly heavier, with fewer rejects. The main difference was in the cost per head for the journey, which heavily favoured trucking. Before long, nearly all sheep would travel to the freezing works by truck.'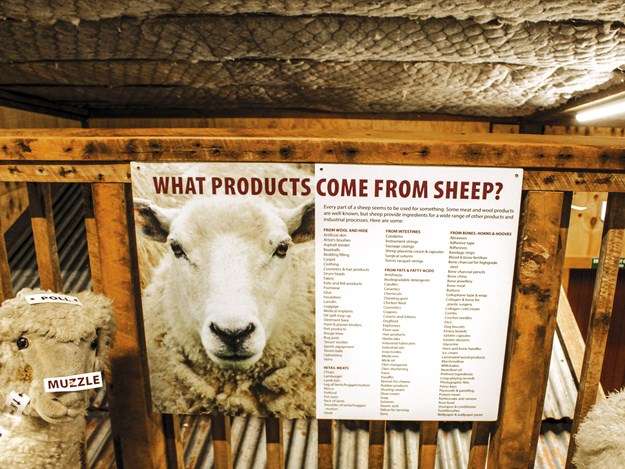 The versatility of sheep
There are 27 million sheep in New Zealand, which makes 5.6 sheep to every New Zealander. We're outnumbered, but that's just as well because the humble sheep, with its many by-products, makes a significant contribution to our economy.
When I read the list of what's produced from this fluffy four-legged animal, I was astounded. Besides meat and wool being the obvious ones, here are a few examples: from wool and hide, artist's brushes, lanolin, tennis balls, carpet, glue, and medical implants; from intestines, sausage casings, surgical sutures, and instrument strings; from fats and fatty acids, chemicals, dogfood, medicines, explosives and chewing gum, rennet for cheese; from bones, horns and hooves, bandage strips, blood and bone fertilizer, dog biscuits, plywood and panelling, collagen, and bone for plastic surgery.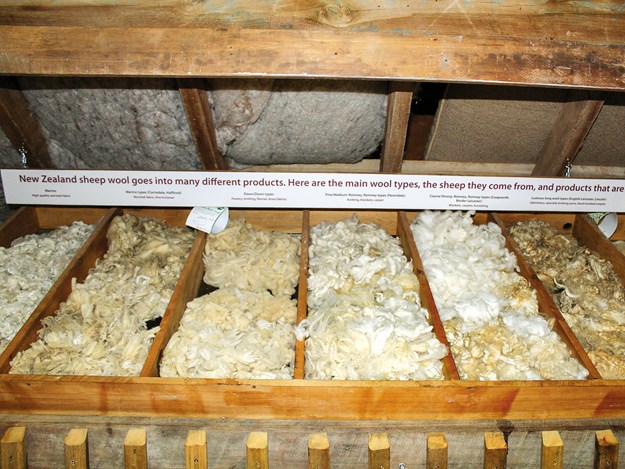 Spinning and weaving
Woolcrafters are a vital part of the museum. The Wairarapa Spinners and Weaver's Guild not only meet regularly they also help run the museum and give public demonstrations on Wednesday mornings. This group of crafty women do spinning, weaving, knitting, and felting. You'll find some of their beautiful woollen products in the museum shop too.
FAST FACTS
The first sheep came to New Zealand with Captain James Cook in 1779
There are 27 million sheep in New Zealand – 5.6 sheep to every New Zealander
Romney and Romney Cross sheep are the most common in New Zealand.
The average sheep farm runs 2950 sheep. It produces 43 tonnes of sheep meat and 12 tonnes of wool a year.
Sheep were mainly used for wool production and export until the 1880s and the arrival of refrigeration
The first machine shearing equipment was introduced to New Zealand from Australia in 1888
In 2018–2019, New Zealand was the third-largest producer of wool globally and produced 9.3% of wool production
In 2020, China was the leading New Zealand sheep meat export market with a total value of 1.7 billion dollars
Find new and used farm machinery for sale in NZ
Keep up to date in the industry by signing up to Farm Trader's free newsletter or liking us on Facebook