Farm Advice: The importance of getting your irrigation system perfect
---
A correctly designed and functioning irrigation systems is crucial to many rural properties. IrrigationNZ's Accreditation Programme is designed to help ensure industry codes of practice and compliance.
With more emphasis on freshwater use efficiency for growing food and fibre than ever before, there are many ways to ensure best practice is being applied in relation to your irrigation systems.
When it comes to developing irrigation or effluent systems, whether that be designing and installing a new one, maintaining or upgrading your existing equipment, there's a lot of dependence on those we seek advice from, and it's good to know those people are following best practice. IrrigationNZ's Accreditation Programmes recognise this.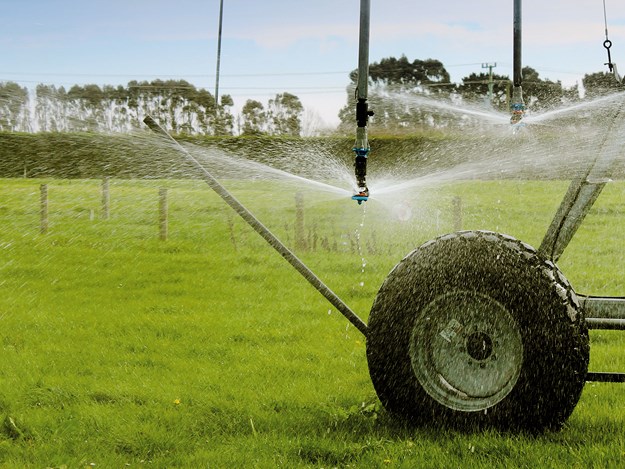 These programmes include Irrigation Design Accreditation, ensuring designs are undertaken to industry codes of practice to make sure systems are operating to the best benchmark; the Water Measurement 'Blue Tick' Programme to help ensure compliance against the water measurement regulations; and Farm Dairy Effluent System Design Accreditation Programme to ensure dairy effluent is managed as a reliable and resourceful nutrient source. For companies to be accredited under the three programmes, they must go through an application process and be audited. There are many companies that are accredited with these programmes that meet the criteria. Find out more about what this means below.
Water Measurement 'Blue Tick' Accreditation Programme
The aim of the programme is to provide national consistency and minimum standards against the water measurement regulations that consent holders and the service industry must meet. This includes water measurement installation, verification, and data management. Water users can be assured that installations are in line with the regulations as well as manufacturers' specifications. The consent holder will be assured the installation meets industry requirements, as well as having their meter verified to ensure accurate reporting of water use. This helps with efficient, effective freshwater management.
This accreditation programme identifies a range of service providers for installing and verifying water meters and managing water use data. These service providers carry the blue tick. Verification is like a car Warrant of Fitness and determines that the records of water use are accurate. Ultimately, your chosen service provider can recommend the right type of meter for your water quality and will ensure your flow meter is appropriate for your water source. Your meter must also be installed as per your regional council consent conditions.
Irrigation Design Accreditation
The Irrigation Design Accreditation programme is about making every drop count. It's important to make sure irrigation systems large and small are running correctly. By using an accredited irrigation designer, you can be confident you're irrigating sustainably for good production management, at the best cost of running and for the environment.
By choosing an Accredited Design Company to design, install, and maintain an irrigation system, you can ensure the system meets both regulatory and industry performance benchmarks. Accredited design companies have industry trained professionals, operate under strict quality assurance protocols, have adopted the IrrigationNZ design code of practice and standards, and apply their excellent product knowledge to make sure that you have a suitable irrigation system for your land, growing purpose, soil type, and more.
Effluent System Design Accreditation
Farm dairy effluent was once considered a waste product. Now, it's seen as a reliable source of nutrients that enables dairy farmers to reduce their overall costs within a good nutrient management protocol.
This programme identifies service providers that have the expertise to design and build a dairy effluent system that meets expectations within the industry code of practice and in conformance to regional rules throughout New Zealand
Is your company not accredited? Would you like to become one?
Contact us and we can help explain the process to you, admin@irrigationnz.co.nz, or to find an accredited company, visit irrigationnz.co.nz/accreditation.
Find new and used farm machinery for sale in NZ
Keep up to date in the industry by signing up to Farm Trader's free newsletter or liking us on Facebook