Book reviews: July 2022
---
Farm Trader chooses a few of our favourite new book that we recommend as a fireside companion
Solo: Backcountry adventuring in Aotearoa New Zealand 
by Hazel Phillips
Massey University Press
$39.99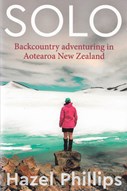 In 2016, disillusioned with "what Auckland had become", Hazel Phillips headed for the hills and spent three years wandering as a free spirit around Mount Taranaki (Egmont), Ruapehu the Kawekas, Fiordland, Arthurs Pass, and a few other wilderness areas.
"I left – packed up my whole life except for a tramping pack, boots, and ski gear – and cut a fast-track south," she says.  She wore out three pairs of boots in the time.  
The book features her rambles but also often intriguing history of areas and particularly wilderness adventurers before her, sometimes tragedies that underline the respect mountains and wilderness demand. At the same time, her own philosophies and emotions, plus her experiences add a strong personal touch overall. 
It's a well-produced book, amply illustrated and written in an engaging manner. An absorbing read. 
YUM!
by Nadia Lim
Nude Food Inc Ltd
$49.99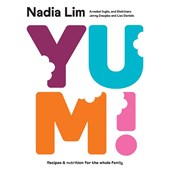 When you're one of New Zealand's best-known foodies, it's fair to say the role comes with some expectations. Nadia Lim is the first to admit that her pre-children preconceptions about having healthy happy eaters weren't quite the reality. As any mum knows, switching kids onto good wholesome food isn't always as straightforward as you might imagine.
Even if you're Nadia Lim and can rustle up deliciously-tasting treats chock-full of nutritious ingredients. Like all facets of child-rearing, we could all do with some encouragement, validation, and tips and tricks.
In YUM!, Nadia teams up with fellow mums Annabel Inglis (cook) and paediatric dieticians Jenny Douglas and Lisa Daniels. The result is a wonderfully relaxing food journey through the years – from pregnancy and toddler nutrition to fussy and family eating. There are lunchbox ideas (always welcome) and great ideas for leftovers and shortcuts. In short, it's a book firmly grounded in the realities of family life.
Seventy Years' Worth of Travel
by Pat Backley
Self-published $24.95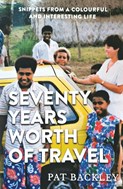 Don't judge a book by its cover, and in this instance, the saying is true – well somewhat anyway. This series of short yarns follows our intrepid traveller as she journeys through many parts of the world and at times provides some good tips for those who choose to follow in her footsteps decades later.  
While the trips are somewhat interesting, what our writer fails to cotton on is that anyone can write a travel guide, but the real interesting stuff is what's happening in the background, such as her relationships with family and friends, especially her two (or is it three) ex-husbands and what cemented her decision to move across the world to live in New Zealand.
While she only lightly touches on these subjects, the book would have been so much more if those stories had been included. Nonetheless, it's a good light read that won't tax the brain cells too much.
Tonight's Dinner
by Adam Liaw
Hardie Grant, $45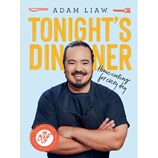 We're new to the Adam Liaw (often referred to as Australia's favourite cook) phenomenon. Perhaps that's because we're blessed with so much foodie inspiration here in New Zealand, but Adam definitely deserves the spotlight for his approachable, achievable, and inspired nightly meal ideas. If you're the main cook of the house, the daily grind of creating something delicious, inviting, and nourishing wears thin pretty quickly.
Tonight's Dinner is likely reignite some spark, with fresh modern recipes designed for everyday enjoyment. Packed with flavour and some interesting new combinations, the emphasis is on achievable meals for daily enjoyment, rather than complex creations for special occasions. Even the contentious brussels sprouts are given a new lease on life with the addition of Adam's 'gunpowder' mix.  
Find new and used farm machinery for sale in NZ  
Keep up to date in the industry by signing up to Farm Trader's free newsletter or liking us on Facebook