Tractor feature: Kubota line-up
---
A family farm in Reporoa has relied on Kubota for the past 40 years, with the brand being an important part of the workforce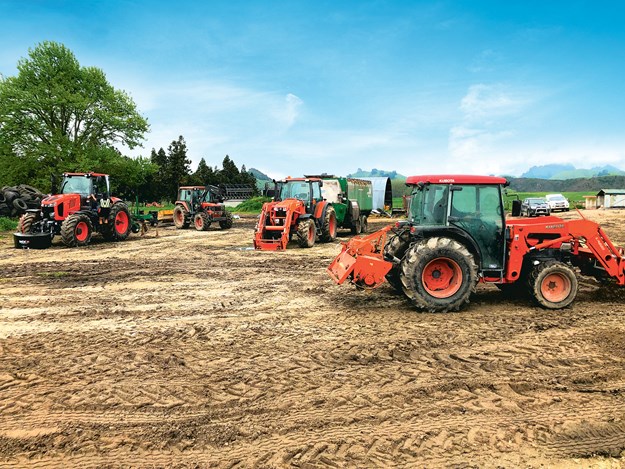 Alastair Neville is a third-generation dairy farmer, running the family 320-cow dairy farm in Reporoa in the Central North Island.
Since their first purchase in 1982, the Nevilles have owned 13 different Kubota tractors.
The family farm has relied on Kubota for the past 40 years. Alistair currently uses four different Kubota tractors, including the 2004 M110, 2006 L5030, 2013 M126GX, and the 2021 M7152.
Over the past five years, his dairy farm has transitioned from a traditional spring calving system to a 100% autumn high input system.
"Despite the increased demands on our farm, our Kubota tractors have kept up,"
he says.
"To ensure we don't have any production-related interruptions, we need reliable machines that will pull their weight."
The reality of running a high input system requires different machines and tractors to be running daily.
Between February and September, it's vital that the mixer wagon produces mixed ration for the feed pad. Pulled by the Kubota M7152, the wagon guarantees quality feed for the Nevilles' livestock and keeps them healthy and strong.
Alistair's Kubota tractors have enabled him to run bigger, more efficient equipment on his farm and been responsible for major work.
"As well as being able to take on larger jobs such as cultivation, general farm work, and harvesting, our Kubota tractors have been nimble and compact, too, with the ability to get into tighter spaces.
"I feel confident that whoever works on our farm will feel comfortable from the moment they are in the cab. Kubota tractors are user-friendly and safe, with clear key operating controls, a logical layout, and easily accessible service points.
"The machines stand out because they are simple and reliable. There aren't any fancy tricks; it's simple to start the machine and put it into gear and get on with the work," he says.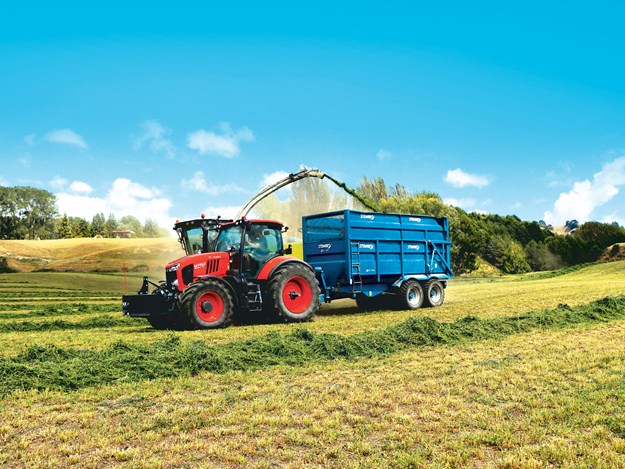 "I went through the exercise of buying an additional machine for the farm recently and I did look into four other tractor brands. Knowing how reliable Kubota machines are, their excellent components and build quality, it was a no-brainer to choose Kubota again.
"We have continually purchased Kubota tractors due to their excellent service and back-up. You mix that with the quality of their machines, the comfort and technology that's constantly evolving and being released, and this really sets them apart from their competitors."
The Nevilles revel in their Kubota tractors, which have been servicing their dairy farm for the past 40 years and recently expanded into mango farming, too.
Since 2006, they have used their L5030 intermittently on Alistair's father's mango farm in the Philippines.
The L5030 has completed a diverse range of work across both New Zealand and the Philippines.
"The tractors get the jobs done efficiently and don't cost you a bomb."
Find new and used farm machinery for sale in NZ 
Keep up to date in the industry by signing up to Farm Trader's free newsletter or liking us on Facebook