Cover story: Shaw Diesels
---
When it comes to diesel engine sales, service, parts, repairs, and rebuilds, Shaw Diesels Ltd is setting the pace around NZ and keeping up with the growing demands for keeping farmers and businesses powered up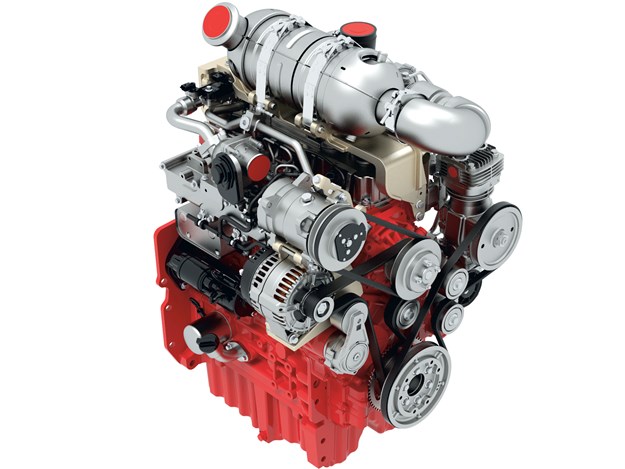 When it comes to diesel engine sales, service, parts, repairs, and rebuilds, Shaw Diesels Ltd is setting the pace around New Zealand. The customer-focused company is backed by a strong team of technically competent diesel and marine engineering specialists who are on call 24 hours a day, seven days a week. 
It's this dedication to ensuring that customers, from farmers and contractors to commercial, industrial, marine, and domestic users are empowered to operate whatever the conditions and wherever the worksite, that has seen Shaw Diesels become a multi-award-winning business.
With more than three decades of industry experience, Shaw Diesels has earned an impressive reputation as the 'go-to' diesel engine specialists in these diverse markets in New Zealand, Australia, and the Pacific.
While diesel engines for irrigation and agricultural purposes are obviously popular with rural New Zealand clients, the breadth of services offered spans water pump installation, diesel generator sales and repairs, marine engine servicing and maintenance, gas engines, diesel parts and spares, heavy commercial and industrial diesel engine, and genset installations for high power-usage facilities. Shaw Diesels are the sole New Zealand distributor for top international brand Lister Petter, as well as the Southern Hemisphere distributor for Gardner, specialising in marine applications their main brand DEUTZ. They are also stockists of Greenpower gas engines, Dong-I marine transmission, KAESER, and DeepSea Electronics.
Shaw Diesels has become the preferred supplier to many of the Pacific's largest names in the use of industrial, commercial, and marine diesel engine technology.
A Shaw thing engine partnership 
Harnessing the full power of two iconic businesses, when it comes to powering New Zealand farming equipment, the DEUTZ and Shaw Diesels team is hard to beat.
Together they have supplied and serviced quality DEUTZ engines to farms across the country for many years.
DEUTZ dates back to 1864 when Nicolaus August Otto and Eugen Langen started the world's first engine factory. From a small workshop in Cologne, it evolved to develop world-leading engine technology as DEUTZ AG. Since 1952, DEUTZ Australia, which is celebrating its 70th anniversary, has taken its products and services to Australia, New Zealand, and beyond. Initially, it sold tractors and agricultural machinery, later expanding
into New Zealand and the South Pacific with some of the world's best engine and genset power solutions.
Based in Auckland with a branch in Christchurch, Shaw Diesels began in 1988 and has sold and serviced DEUTZ engines since 2002.
Shaw Diesels has also been named DEUTZ New Zealand Dealer of the Year five times. Pete Shaw, whose parents Dave and Jenny started the business, is a director and now runs things day to day.
"If someone calls up, we tend to try and do everything as fast as possible to help them out," Pete says. "We try to simplify the job for the customer."
Recent projects
Suppling DEUTZ generators to power critical equipment for the Antarctic Research Centre  in the Antarctica ice fields
Using DEUTZ engines to power speciality rail support machines
Opening the Christchurch branch during the pandemic in February 2021
Supplying a large DEUTZ Power Solutions generator unit to power up to 80 refrigeration containers in transit
DEUTZ engines
First produced in 1898, DEUTZ engines have evolved to be among the world's best and, more recently, the most environmentally friendly.
The water, oil, and air-cooled engines are used for mobile, stationary, agricultural, automotive, and marine applications. They range from 12 to 620kW.
DEUTZ diesel engine particle emissions have decreased by 97% since 1999. In 2021, 69.9% of DEUTZ engines were EU STAGE V and US EPA T4 certified.
In August 2021, DEUTZ launched its first hydrogen engine – the TCG 7.8 H2. It meets all EU eligibility criteria for zero CO2 emission engines and will hopefully be in full production by 2024.
Gensets – the DEUTZ power solution
Designed specifically to suit our region's unique business and farm environment, heavy-duty DEUTZ Power Solutions are the perfect portable power unit.
Purpose designed and built for New Zealand conditions, gensets are
fuel-efficient and strong with robust packaging to suit any farm, no matter how rugged or remote.
All feature the trademark DEUTZ quality, performance, reliability, and fuel economy.
Units can be fully customised and paired with controller panels offering the latest in precision technology such as the WebSupervisor cloud-based monitoring system.
What's new
In recent news, DEUTZ Drive is set to welcome a new generation of engines, including the D2.2 L3, TD2.2 L3, TCD2.2 L3 TD2.9 L4, TCD2.9 L4, TCD3.6L4, and TCD7.8 L6 to provide efficient power at
low cost.
DEUTZ dealer development manager Shane Moretto says they address the need for modern diesel-powered engines to meet US EPA Tier 3 and EU Stage 3 emissions criteria without the need to add exhaust after-treatment systems.
"Further work is being done to expand into the higher power market with the TCD12.0 L6, TCD13.5 L6, and the TCD18.0 L6 engines, with the full line-up of DEUTZ Drive engines covering from 18kW to 620kW," he says.
At your service
DEUTZ Drive systems and gensets are supported by Shaw Diesels nationwide network.
Customers across New Zealand can access a national service programme with sub dealers in the main cities who have training and use genuine parts. All know their engines. Whatever the customer's needs, they can provide expert advice and source the best package for individual needs.
DEUTZ Xchange
Customers can also save money and help the environment by using DEUTZ Xchange that offers cost-effective and environmentally-friendly diesel engine parts alternatives.
Professionally refurbished components are remanufactured by DEUTZ AG, with all wearing parts replaced by genuine new DEUTZ parts.
This saves up to 40% on new prices, with the same warranty as genuine new DEUTZ diesel parts.
Shane says Shaw Diesels offers high-level support and service for engine and genset customers across New Zealand.
"Pete and his team provide outstanding customer support," he says.
"They go above and beyond every time; nothing stops them from delivering."  
Find new and used farm machinery for sale in NZ 
Keep up to date in the industry by signing up to Farm Trader's free newsletter or liking us on Facebook