Profile: Probiotic Revolution
---
Feeding high volumes of milk to calves once a day (OAD) – in tandem with live probiotics and digestive enzymes – is revolutionising early weight gain and lifetime performance in NZ's calves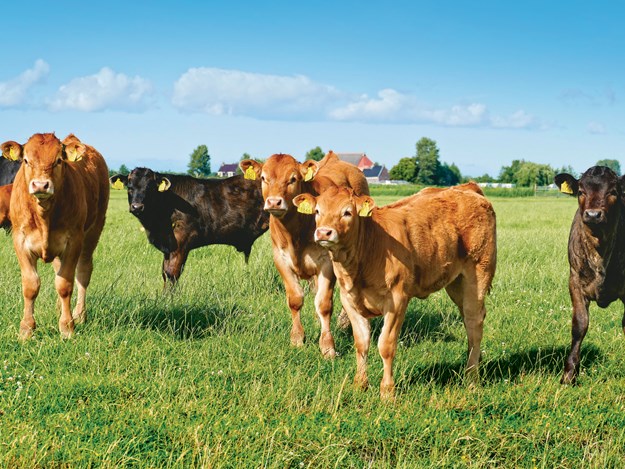 Former farm consultant Chris Collier launched Probiotic Revolution in 2017 with 22,000 calves on the Calf Xtreme programme. By last season, that number had swelled to 80,000.  
Calf Xtreme is a pure probiotic made of five strains of bacteria, five digestive enzymes, and a specific strain of live active yeast.
Chris' son and medical scientist Matt Collier joined the company in 2018 to help grow the business after realising the potential of Calf Xtreme.
"Our probiotic allows us to safely feed high rates of milk after two feeds of gold colostrum without getting nutritional scours," Matt says.
Where the science happens with Calf Xtreme is when the milk spills over from the calf's abomasum into the rumen.  
"That spilled milk is stabilised by the live yeast; that's why they don't get those nutritional scours. It means we can safely feed more milk OAD," Matt says. "Some people are worried that milk is expensive,
but calves at that age have an efficient
feed conversion. Feeding more milk just means they get to their target weaning weights earlier.
"Calves on a high rate of milk OAD also start eating grain quickly and can be knocking back larger than expected meal pellets within just a few weeks. The calves are content and so are our farmers, especially as they save on labour costs."
One of Probiotic Revolution's clients, Torey Williams made a game-changing decision by putting her calves on Calf Xtreme, which sent her on the path to rearing the best calves of her life.
Torey and her husband Reece are contract milking 830 cows (in three herds) on 230 hectares for Mark and Leanne Miers at Reporoa. The couple milk all year round and while it spreads the calf rearing numbers, it also means the calves never completely
go away.
They rear 200 replacements every year, along with 200 Friesian/Charolais calves (split between the spring and autumn), 15 Jersey bulls, and up to 100 Friesian bulls (reared to 100kg, depending on the season).
When Torey and Reece joined Mark and Leanne in 2018, their new employers recommended they include a powerful daily in-milk probiotic powder, Calf Xtreme, for
the calves.
"When our heifers calve down, you struggle to pick them in the herd because they are so big," Torey says. "We watch when we're drafting between herds and we often find that all the heifers go in the first herd, and they dominate. They will all be in the first row – they're the big dogs. I'm sure that early rumen development is the reason why."
She says Calf Xtreme has been an addition to their programme they won't be changing anytime soon.
"It's a quick and easy product to use too. A lot of people are conscious that when they want to add something to their calf rearing, they don't want to add time. This doesn't.
"I just say to anyone who asks me that you've kind of got to let the calves guide you, trust the probiotics, and as long as you keep up the milk volumes – they will grow."
Find new and used farm machinery for sale in NZ 
Keep up to date in the industry by signing up to Farm Trader's free newsletter or liking us on Facebook