Farm advice: Irrigation systems
---
IrrigationNZ highlights the importance of running irrigation systems smoothly this season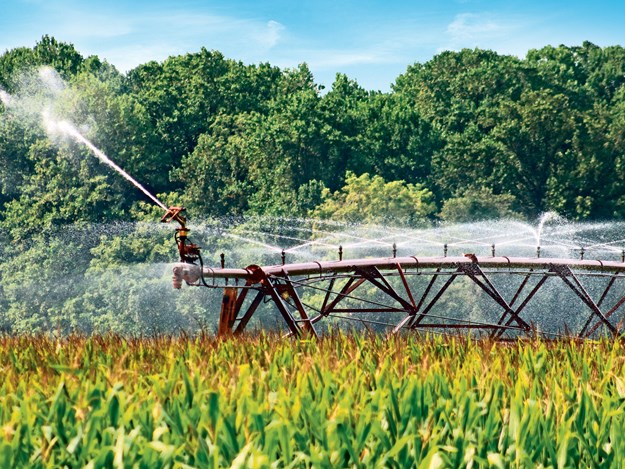 As I write this, we have had a few weeks of lovely spring weather, however, the weather forecast for the week ahead looks inclement, with snow forecasted in some places – in October. This demonstrates how changing and challenging our environment can be and highlights the importance of having our irrigation equipment running its best when we need it.
Irrigation and our critical water infrastructure play a key role in our resilience, and our ability to feed New Zealand and the world. Although it's something that should've been done over winter, sometimes time gets away, and there's no time like the present to make sure irrigation equipment is running its best to undertake the check-ups to ensure any repairs and maintenance can be achieved, as well as thinking about protection against the extremes of the coming season, especially wind.
If you've been noting down damage or signs of wearing parts on your to-do list, it would be good to get on to any repairs soon so that supply chains that may be stretched don't mean you run out of time before the middle of summer rolls around.
Get your pumps, filters, and valves checked for function and leaks, making sure you follow the processes set down by your equipment supplier. Before you start, have a good read of the Practical Resources on the IrrigationNZ webpage where we set out some sound advice on maintenance points – ensure you follow any safety recommendations – and if you're tempted to work around electrical equipment, you probably shouldn't. For anything that you're not sure of, I do recommend you get a service visit booked by your accredited service provider.
Make sure any equipment that's vulnerable to wind damage is parked up appropriately or anchored down to avoid costly rollovers. Make sure you and your staff think about any changes you're making to layouts or where other farm equipment is parked or stored so you keep wheel tracks clear for when you want to get underway again.
While all that on-the-ground activity is occurring, be reassured the team at IrrigationNZ is working hard to navigate the complexities of the ever-shifting and expanding policy environment. We're directly involved in representing irrigated farming issues in many government agency forums that are redefining how New Zealand looks to manage the value, benefits, and obligations of the use of freshwater, nutrients, and water infrastructure. We provide pragmatic representation on many government-led working groups such as the rollout of the dam safety regulations where we're looking to ensure low-risk dams and those under the size thresholds are appropriately handled, while also recognising the need for community certainty when these structures are larger needing suitably qualified design and assessment.
There's an overlap with some irrigators on small rural drinking water suppliers and irrigation storage schemes. Our work with the Taumata Arowai is looking to get pragmatic acceptable solutions for treatment implemented supported by our technical knowledge input.
Looking down the track to new water storage scheme developments, we're closely involved with MPI in framing up strategic solutions for New Zealand's water availability and security to underline the role of capture and storage infrastructure in economic resilience. Our views are called on and respected in these forums.
IrrigationNZ is delivering more training in both face-to-face and online formats as part of an overall career development pathway. This includes irrigation engineering covering design, installation, and operations. We're looking at how innovative methods can be used to keep training and upskilling available across the irrigation sector.
Find new and used farm machinery for sale in NZ  
Keep up to date in the industry by signing up to Farm Trader's free newsletter or liking us on Facebook