Profile: Kärcher
---
The daily demands of farm life can be eased thanks to the versatile selection of equipment available from Kärcher.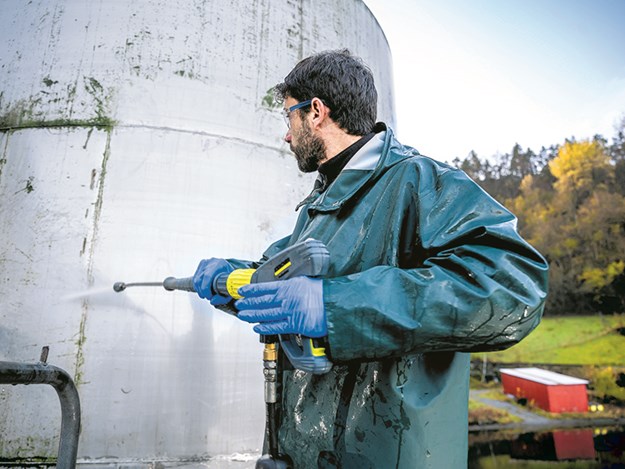 With a high level of hygiene biosafety required for milk production, and animal health impacted by the cleanliness of their environment, high-pressure cleaning with hot water is the ideal method to ensure biosafe conditions.
Thanks to Kärcher hot water power and pressure washers, which can reach temperatures of up to 85°C, faster and more efficient and effective cleaning can be delivered.
With the hot water option saving up to 40 percent working time, it also means that oils and greasy residues can be removed easier, plus water consumption is reduced compared with cold water machines. This also makes operating times more efficient, and overall operating costs are reduced.
The Kärcher EASY!Force high-pressure gun delivers innovative technology, using the recoil force of the high-pressure jet in order to reduce the holding force to zero. This saves the user a great deal of effort, thus allowing long and fatigue-free working.
Proactive sweeping
Kärcher offers more than power washers, and often before high-pressure cleaning, sheds, yards and storage spaces should be thoroughly swept, with food remains and loose bedding removed.
Dust is a breeding ground for fungi and flies. It also brings with it hazardous germs and to help protect both people and animals, a thorough cleaning of dust-prone spaces is required regularly.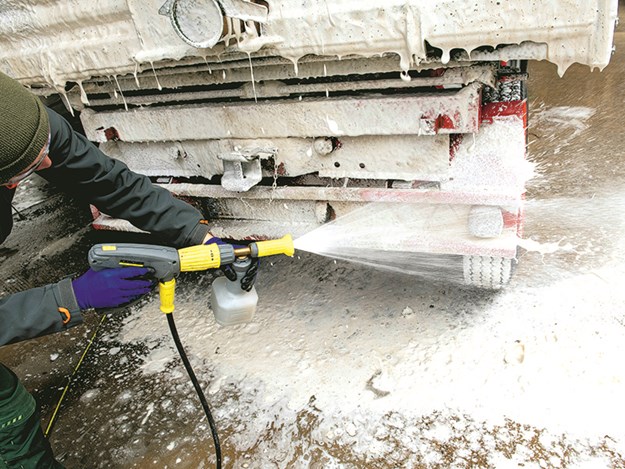 Regular vacuuming of dust in calf houses and sheds can help reduce bacterial exposure and mildew. Sensitive calves, heifers, dairy cows and, of course, all the individuals working with animals are also afforded protection against serious respiratory complaints when dust can be kept to a minimum.
Dust and dirt also affect functions of machines and longevity and performance of machines and equipment.
Cleaning control platforms, control panels and driver cabins not only helps to prevent malfunctions in the electrical system, electronics and hydraulics, but it can also contribute to saving on other costly and time consuming repairs.
Kärcher wet and dry vacuum cleaners provide a solution to many farm and lifestyle areas of concern. Thanks to top mounter filters, operators can quickly switch from dry to wet cleaning without removing the filter.
Delivering powerful suction power and energy efficiency, the powerful Kärcher WD range can vacuum any kind of dirt and the range of accessories elevates the versatility to another level.
The full Kärcher range can be viewed at karcher.co.nz.
Find new and used farm machinery for sale in NZ 
Keep up to date in the industry by signing up to Farm Trader's free newsletter or liking us on Facebook